How Has Rookie Class Performed?
Both The Baltimore Sun's Matt Vensel and CSNBaltimore.com's J. Michael reviewed the impact the 2012 Ravens rookie class has made on the season thus far.
It will take another couple of years to get a true gauge of the group's value, but it already features three starters and several more could play an important role as Baltimore makes a final push for the playoffs.
The entire class consists of OLB Courtney Upshaw (Round 2), OL Kelechi Osemele (Round 2), RB Bernard Pierce (Round 3), Gino Gradkowski (Round 4), S Christian Thompson (Round 4), CB Asa Jackson (Round 5), WR Tommy Streeter (Round 6), DT DeAngelo Tyson (Round 7), K Justin Tucker (free agent), WR Deonte Thompson (free agent) and RB Bobby Rainey (free agent).
You can check out Vensel and J. Michael's full analyses of each player, but below are some highlights of players who have (or are expected) to make an impact in game action:
OLB Courtney Upshaw, Alabama
Round 2, 35th overall
Started five of seven games, played in all
"Upshaw, considered by some draft analysts to be a first-round talent, has fit nicely at Jarret Johnson's old spot.  … [He] may never become an elite pass rusher for the Ravens, but if he shows more promise in that area, he will remain on the field more often in passing situations." – Vensel
OT Kelechi Osemele, Iowa State
Round 2, 60th overall
Started all seven games
"As the Ravens continue to look for their best offensive line combination, he could move back to guard. But he is one of their top five linemen and will start somewhere." – Vensel
RB Bernard Pierce, Temple
Round 3, 84th overall
Played in all seven games, no starts
"He rushed for 122 yards on 23 carries – an average of 5.3 yards per pop – as a change of pace for starter Ray Rice. … Unless there is an injury to Rice, Pierce will remain the No. 2 running back. But his carries should increase – perhaps near the goal line, too – as winter nears." – Vensel
C Gino Gradkowski, Delaware
Round 4, 98th pick
Played in all seven games, no starts, no snaps on offense
"Gradkowski, who is being groomed as a potential replacement for veteran center Matt Birk, has played mostly on special teams after a brief cameo in Week 1. … Harbaugh talked about infusing youth on the offensive line, and there is a small chance that Gradkowski will get more playing time at center or maybe even left guard." – Vensel
DT DeAngelo Tyson, Georgia
Round 7, 236th pick
Played in one game, no starts
"Tyson has been biding his time, waiting for an opportunity to get into a game. He finally did in Week 7, surprisingly playing 28 snaps and not seeming overwhelmed. … With players ahead of him on the depth chart getting pushed around, especially against the run, he will get more opportunities to prove himself to the coaching staff. – Vensel
K Justin Tucker, Texas
Rookie free agent
Played in all seven games, set new team record with four 50-plus yard field goals
"It's clear that going with Tucker [over Billy Cundiff] was the right decision, as he has been kicking at or near a Pro Bowl level. But tough tests wait in stadiums with cold, swirling winds." – Vensel
WR/Kick Returner Deonte Thompson, FloridaRookie free agent
Played in five of seven games, benched after fumbling a kickoff return in Week 5
"His fumble was no doubt a factor in his recent inactivity. He could work his way back into the mix on special teams, but he will likely remain a non-factor on offense."  – Vensel
Hypothetical Trade Ravens Should (Not) Consider
Despite Hurricane Sandy forcing the league to move the trade deadline from Tuesday afternoon to Thursday at 4 p.m., most NFL insiders are still reporting that phone lines are quiet.
But there is still time for something to happen – considering three notable players were moved right before the deadline last year – and if the Ravens were to consider making a move, FOXSports.com's Peter Schrager offered a hypothetical trade he thinks would make sense for both parties.
Schrager proposed the idea of Baltimore giving a 2013 second-rounder to the San Diego Chargers for 15-veteran year linebacker Takeo Spikes.
 Oof. Sorry, you lost me at second-round pick … for an almost 36-year-old defender.
But let's hear Schrager out …
"I just feel terrible for Spikes. He's played 15 years in the league and has never made the playoffs. Not once. Still a very capable middle linebacker, he could step up and serve as an upgrade to the platoon currently filling in for Ray Lewis in Baltimore," the columnist wrote.
"Spikes can join Jameel McClain and Daniel Ellerbe in a rotation and help provide some veteran leadership in the middle. He won't bring what Ray Lewis brings, but he'll help stabilize a defense that is trending downward. His contract isn't absurd (roughly $2.85 million) and he can still lay the wood. The Chargers, like the Ravens, play in a 3-4 so the transition wouldn't be so dramatic."
Spikes is fourth on the Chargers defense with 28 solo tackles, adding two quarterback hits and one forced fumble while starting in all seven games.
And giving up players like Courtney Upshaw, Kelechi Osemele, Torrey Smith, or Ray Rice – all Ravens second rounders – seems to me too steep a price for somebody like Spikes.
As to whether the Ravens are actually in the market, Head Coach John Harbaugh was mum on topic yesterday.
"As far as any move we might make, I don't know. I'm not sure," he said.
Ravens players were sent home around noon yesterday after a full practice as Hurricane Sandy closed in.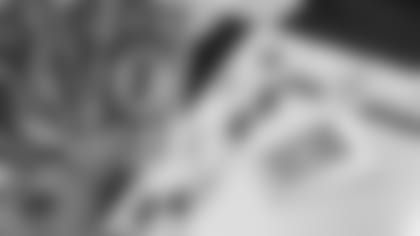 A few lost power, but all were making the most of staying indoors:
@334upshaw41: Im only worried about the power going out because once the juice go out on my phone I will NOT Know what to do lol
Good News: Ngata Practicing
Harbaugh noted that defensive tackle Haloti Ngata worked out in Monday's practice, but didn't specify if he fully participated. Ngata is dealing with knee and shoulder injuries.
We'll get a full injury report Wednesday, but this is at least a glimmer of good news, as the Pro Bowler is a vital cog in an already struggling defensive front. Our own John Eisenberg believes that getting a healthy Ngata back is a top bye-week priority.
"He's truly the centerpiece of the defense, an All-Pro in his prime, anchoring the interior. But a sprained knee ligament hampers his ability to dominate, and those don't just go away like a cold," Eisenberg wrote Saturday.
"Stopping the run has been the first commandment of Ravens football for more than a decade, and while times obviously are changing, the defense can resemble its old self at least to some degree if Ngata is crushing blockers in the middle rather than trudging off the field, unable to go."