Reaction to the Ty Montgomery Trade
Happy Halloween, Ravens Flock!
Something that many fans will be discussing tonight while either handing out candy or eating it is Baltimore's newly acquired running back Ty Montgomery. Montgomery arrives in Baltimore via a trade with the Green Bay Packers, with the Ravens reportedly giving up a 2020 seventh-round pick.
Montgomery was selected in the third round of the 2015 draft by the Packers. He actually played wide receiver at Stanford during college, but made the switch to running back in 2016. Montgomery has been primarily used as a pass-catching back ever since, while also returning kicks. His career average is 4.8 yards per carry, while also chipping in 97 catches for 827 yards.
Reaction to the trade from a Ravens perspective has been mostly positive. Baltimore was able to acquire a potentially useful piece for its struggling running game while hardly giving up anything. In the words of ESPN's Adam Schefter on SportsCenter yesterday, to acquire Montgomery the Ravens had to give up "almost the equivalent of a ham sandwich."
Montgomery will become a free agent at the end of this season.
"Baltimore's backfield is lacking juice, and Montgomery can absolutely help on passing downs and in the return game," NFL.com's Gregg Rosenthal wrote. "The Ravens already give defensive coordinators a lot to prepare for, with the ways Lamar Jackson can be used on the field; Montgomery should bring the unit even greater flexibility."
NFL Network's Ian Rapoport seems to be thinking along the same lines as Rosenthal, saying "It's going to be interesting to see how the Ravens actually use him. They have a lot of fun parts on their offense, and this is a new one for them."
As for how Montgomery will fit in, few pundits believe he'll supplant Alex Collins as the team's starter. Some think he could cut into Javorius Allen's role as the primary pass-catching running back, with Russell Street Report's Michael Telford writing Montgomery "is a better runner than Javorius Allen. He could be potentially better at catching passes as well."
Some pundits, including 105.7 The Fan's Joe Schiller, wonder whether Montgomery and Allen are too alike to make a big difference.
Montgomery hasn't been quite as sure-handed as Allen, fumbling four times in 309 career touches. Allen has fumbled three times over 461 career touches, and his ball security has been crucial in the red zone for the Ravens this season.
Don't be surprised if Montgomery is utilized in the return game though, despite how his last return for Green Bay went.
Though the trade has been well-received, some pundits feel Baltimore could've gone a better route to address its running game woes.
"I'd have much preferred some offensive line help/depth," Russell Street Report's Derek Arnold wrote. "To my eye, Alex Collins has been fine this year, once he's gotten into space; the problem has been actually getting him into space."
To make room for Montgomery, the Ravens dropped inside linebacker Albert McClellan from their 53-man roster. It's a move that The Baltimore Sun's Jonas Shaffer thinks "will be felt on special teams, where [McClellan] played over 76-percent of the unit's snaps in his six games."
Ravens Need Matthew Judon to Step Up Even More
Despite leading the NFL with 27 sacks, Baltimore's pass rush has been under plenty of scrutiny this week after not managing a single sack against the Carolina Panthers. The Ravens have just one sack in the two games since sacking Tennessee Titans quarterback Marcus Mariota a franchise-record 11 times.
"Twenty-two of Baltimore's league-leading 27 sacks came against Tennessee, Buffalo, and Cleveland," WNST's Luke Jones wrote. "Is a bit more consistency too much to ask?"
One player who The Athletic's Jeff Zrebiec thinks should help with making that unit more constant is outside linebacker Matthew Judon, writing that he's "The player that the Ravens badly need to come alive in the second half of the season."
Judon had a breakout campaign in 2017 with eight sacks, but he's struggled to get to the quarterback this year. He has just 1.5 sacks this season. Zrebiec did note that "He's improved in other areas and is a solid contributor," but the Ravens could certainly use more pressure on the quarterback from Judon.
Some reassuring news is that this was the story with Judon at this stage in the season last year. Through eight games, Judon had just two sacks in 2017. He ended up finishing with six sacks over Baltimore's final eight games, so Judon has shown he's capable of getting better as a season goes on.
Though he didn't record a sack, Judon showed that he's potentially turning a corner with his performance in Charlotte. He finished with a season-high 10 tackles, including one for a loss. His previous high this season was four tackles. Judon also did a good job in pass coverage as well.
It was a good performance, but as Zrebiec pointed out, the Ravens need Judon to get after the quarterback. A sack or two of Pittsburgh Steelers quarterback Ben Roethlisberger this Sunday would go a long way in announcing that Judon is ready for a second-[hyphen]half surge.
"If the Ravens are going to contain some of the top quarterbacks that they're scheduled to face the rest of the way, they have to create more pressure with their front four," Zrebiec wrote. "Judon needs to be one of the guys that does it."
'The Most Dangerous Team in the AFC' Falls in Power Rankings
You can't really sugarcoat how the Ravens were treated in the notable national power rankings this week: The Ravens took a dive, and in some rankings, by a good bit.
A mainstay in the top 10 of most power rankings since topping the Buffalo Bills in Week 1, Baltimore managed to remain highly ranked last week despite losing to the New Orleans Saints.
Now, after getting thoroughly bested by the Panthers, the Ravens managed to remain in the top 10 of just two lists: ESPN and CBS Sports. In both of those lists, Baltimore came in at No. 10.
One pundit whose confidence in the Ravens hasn't been shaken is Pro Football Talk's Mike Florio. Florio, who picked the Ravens to make the Super Bowl before the season started, had the Ravens drop in PFT's rankings from No. 7 last week to No. 16 this week. That nine-spot drop is the steepest dive the Ravens made in the lists we looked at.
Still, Florio made quite a declaration when writing about the Ravens.
"The most dangerous team in the AFC postseason may not make it there, to the delight of the [New England] Patriots and [Kansas City] Chiefs," Florio wrote.
And yes, at 4-4, the Ravens will certainly have to improve their winning percentage to make the playoffs. But if the Ravens are the most dangerous team in the AFC, surely, they'll be able to.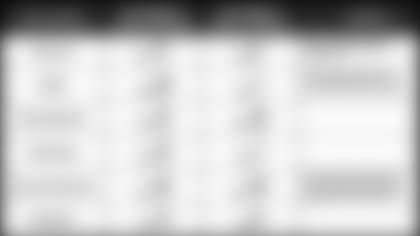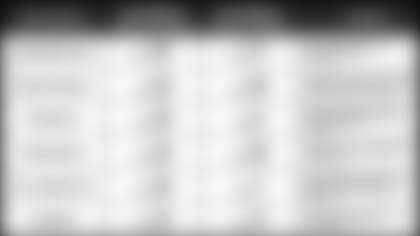 Big Ben Dealing with Finger Injury
Roethlisberger has a broken finger on his non-throwing hand, which he suffered during the Steelers' victory over the Cleveland Browns last weekend. He played the second half with the injury, per the Pittsburgh Post Gazette's Ed Bouchette, and Roethlisberger still threw for 257 yards and two touchdowns, while completing 24-of-36 passes.
As NFL.com noted, "While Roethlisberger has dealt with his fair share of injuries, he has not missed a start due to one in more than two years." His last missed start was due to a surgery on a torn meniscus.
Odds are Roethlisberger is going to be able to play with this injury. Remember, this is the guy who continued playing against the Ravens in 2010 despite getting his nose broken by former defensive tackle Haloti Ngata. It would be surprising if a broken finger on his non-throwing hand stops him from playing on Sunday.
Still, if Roethlisberger gets hit, don't be surprised if he starts holding his left hand. And if the Ravens keep hitting him, there's a chance that discomfort could turn into a factor on Sunday.