Lewis, Brady Team Up In NFL Ad
Nobody is more concerned for the safety of football players than mothers.
As such, one mom asks Patriots quarterback Tom Brady in the NFL commercial what the league is doing to make the game safer so she can sleep better at night.
After learning the NFL is developing new rules and equipment to protect players, while also dedicating 100 million dollars for medical research, she feels much better about allowing her son to play.
"I'd love to meet the little guy," says Brady.
Week 5 Picks: Ravens vs. Chiefs
The picks are in and the predictions are unanimous: the Ravens will win. And in many cases, the Ravens win big.
Everything seems to be going wrong for the Kansas City Chiefs. They are off to a 1-3 start with fans calling for their starting quarterback's job after he threw seven picks in four games. And now their starting cornerback Brandon Flowers has re-aggravated a heel injury that made him miss a month of training camp, all four preseason games and one regular-season game. He missed practice Wednesday, but returned Thursday.
Despite it all, CSNBaltimore.com's J. Michael offers proof of why the Ravens should beware of the downtrodden Chiefs.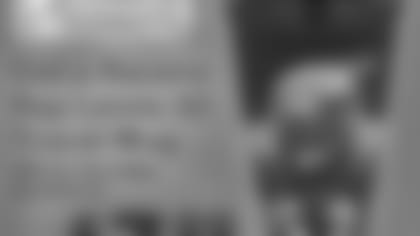 ](http://www.dunkindonuts.com)"Since the current playoff system has been in place since 1990, 23 teams with losing records after the first four weeks still have qualified," he wrote. "The most recent team was the Denver Broncos, the Chiefs' AFC West foes. The New England Patriots opened 2001 by losing three of four and still won the Super Bowl, the only team to do so with such a bad start."
Let's take a look at the picks:
**Sportingnews.com**(Vinnie Iyer): Ravens 34, Chiefs 17
The Chiefs have completely lost their Arrowhead Stadium mojo, and the Ravens won't allow them to rediscover it. Coming off extra rest, look for Baltimore to put the game away early with scoring plays and have its defense tee off on Matt Cassel. Also expect a huge day from scrimmage for Ray Rice.
**FoxSports.com**(Peter Schrager): Ravens 38, Chiefs 17
At home and playing with some momentum after a big win in New Orleans, the Chiefs came out of the gates against the archrival Chargers last week and … found themselves down 20-0 midway through the second quarter. That was that. I can't imagine a team laying two smellier stink bombs in front of a home crowd as good as Kansas City's like the Chiefs have done vs. the Falcons and Chargers this season. I also can't imagine them faring any better against the Ravens this Sunday.
**CBSSports.com**(Pete Prisco): Ravens 31, Chiefs 24
The Ravens will be well rested after playing last Thursday. The Chiefs are 1-3 and easily could be 0-4. Baltimore's passing game is a tough test for any defense, so look for a lot of Ravens points here. Matt Cassel won't keep up. This could be a high-scoring game.
**SI.com**(Peter King): Ravens 20, Chiefs 13
Not sure the Chiefs can hold off the Matt Cassel doubters much longer. Wouldn't be surprised to see Brady Quinn start the second half here if the Chiefs struggle on offense -- and it's not much of a help that the rested Ravens are coming off a 10-day break since their last game.
**PFT.com**(Mike Florio): Ravens 24, Chiefs 14
When the Chiefs were a playoff team, they couldn't handle the Ravens at home.  Rested and ready after four games that kicked off 17 days apart, the Ravens are ready to put the Texans on notice that Baltimore won't step aside for them.
**PFT.com**(Michael David Smith): Ravens 35, Chiefs 24
Florio did me a favor and picked the Chiefs last week, and I'm hoping he does it again. The calls to bench Matt Cassel will only grow louder as the Ravens' defense has its way with him.
Cassel: You Can't Play Scared
Cassel's starting job may be on the line when he takes on the Ravens defense Sunday, and the unit will be amped up to notch a few sacks and force a few picks.
With backup Quinn breathing down his neck, Cassel says if he gets benched Sunday it won't be because of a lack of confidence or focus.
 "I don't look over my shoulder," he said. "You can't do that. As a quarterback, you go out there and compete each and every day and you try to get better each and every day. For me, I don't look over my shoulder. I just go out there and try to play my position.
"You can't play scared. You can't play tentative. I have tunnel vision. I go out and try to get better each and every day. I know as the quarterback of this team I've got to do a better job of taking care of the football. That comes first. I take full responsibility for that. We all need to take better care of the football and if we do, then we'll be in more of these football games and we'll be a better football team because of it. It starts with me, like I've said. I'm working each and every day to get better and I will get better."
A Closer Look At Ravens' Penalties
After a quarter of play, the Ravens are tied (Seahawks, Redskins) for the most penalties in the NFL with 37 flags, and rank second in penalty yards with 330, reports The Baltimore Sun's Edward Lee.
"If this trend were to continue, the Ravens would finish the season with 148 penalties, which would shatter the current franchise record of 139 set in 2005," Lee wrote. "The team would also conclude with 1,320 yards lost because of penalties, which would eclipse the mark of 1,094 set in 2009."
The flags that are hurting Baltimore the most are the 15-yard (Ravens tied for most with 10) and 10-yard violations (second with 10). Lee notes that the replacement refs could have had an effect on those penalties, perhaps skewing the numbers for the first three games.
Below are some of the biggest penalty culprits, per Lee:
G Marshal Yanda: four penalties, one declined
WR Torrey Smith: three penalties
T Michael Oher: three penalties, one declined
S Bernard Pollard: two 15-yard penalties
OLB Courtney Upshaw: two 15-yard penalties
Watch Out For Ravens TEs This Week
But a matchup against the Chiefs could be just what the tight ends need to rebound.
Kansas City has surrendered a touchdown to a tight end in three of four games this season, with Tony Gonzalez, Scott Chandler and Jimmy Graham all getting scores. Antonio Gates was the only tight not to reach the end zone, but finished with three catches for 59 yards against the Chiefs.
WRs Look To Improve In Press Coverage
The Ravens offense faced a Cover 1, press coverage scheme against the Philadelphia Eagles, which partly prevented the receivers from gaining separation and getting open for quarterback Joe Flacco. It may have been the worst half of play by Flacco and the offense this season.
Nnamdi Asomugha and Dominique Rodgers-Cromartie played physical at the snap, and the Chiefs will look to employ a similar strategy with cornerbacks Stanford Routt and Brandon Flowers, says CBSSports.com's Jason Butt.
Offensive Coordinator Cam Cameron expects his receivers to fight through the physical bump-and-run coverage.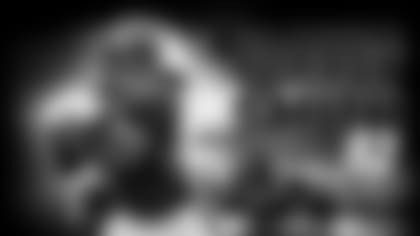 Special T. Smith T-Shirts**
You can show your support for Torrey Smith and give to a good cause by purchasing this new T-shirt.