Two SI.com Writers Concerned About Lewis
It will be fun to hear legendary linebacker Ray Lewis' response to these opinions on Wednesday when players are scheduled to meet with the media.
No. 52 always has a way of explaining (not to mention, showing) why he's still a force to be reckoned with even after 17 years in the league.
The Ravens defense struggled against running back Jamaal Charles and the Kansas City Chiefs Sunday – especially in the first half. Charles rushed for 125 yards before halftime, but after some adjustments, the Ravens security squad held him to 15 yards in the second half.
Two respected Sports Illustrated columnists (I briefly mentioned one yesterday) believe Lewis and his weight loss over the offseason is part of the problem.
"Ray Lewis … really got pushed around by the Chiefs," wrote Peter King. "That weight loss looks like it's hurting him a lot. He just isn't a factor against the run the way he used to be."
Colleague Don Banks added: "Remember when Baltimore's defense was one of the best in the business when it came to stopping the run? Those days seem long gone. … Couldn't have anything to do with that new, lighter and faster Ray Lewis we've heard so much about this year, could it? It was feared that Baltimore's Hall of Fame-bound middle linebacker might suffer some on run defense this year in the attempt to get more athletic in pass coverage, and perhaps those concerns were accurate."
But against Kansas City, Lewis was the leading tackler, with 10 unassisted tackles.[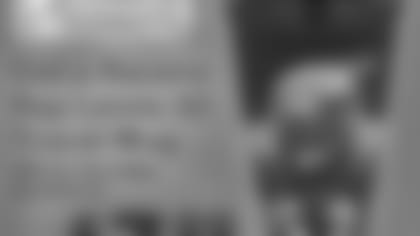 ](http://www.dunkindonuts.com)
Lewis also leads the defense in solo (36) and combined (43) tackles on the year. Add to that a sack, two quarterback hits, one forced fumble and fumble recovery. And there's no stat that measures his passion, knowledge and leadership, which is invaluable to the unit as a whole.
And despite the chunks of yardage allowed, Lewis said he only cared about one stat:
"Regardless of what they did the first half, look at the scoreboard," he said Sunday. "If they're not on the scoreboard, I don't care what people do against us."
After returning from an offseason of intense workouts and cycling, Lewis announced that he is the lightest he's ever been in his 17-year career (going from 260 pounds in 2011 to "much lighter" than 240 this season) in order to keep up with the changing NFL.
Lewis said during training camp that he no longer has to deal with as many bulldozing fullbacks, and wants to keep pace with leaner, faster tight ends.
"It seems inevitable that this will be scrutinized by commentators and armchair quarterbacks in Baltimore and beyond," The Baltimore Sun's Matt Vensel said back in July when Lewis first talked about his new physique.
Before We Move On From Ray …
ESPN's Rachel Nichols chronicles some of the motivational speeches Lewis has given this past year, reaching out to groups all over the country.
You may have seen a few, but the teams that he addressed are now talking about the impact Lewis left.
Hard To See It, But Ravens Improving
Even though it wasn't a blowout win as many expected in Kansas City, ESPN's Jamison Hensley says the Ravens showed improvement in their performance.
"The Ravens took a step forward in beating the Chiefs on Sunday," he wrote. "No, you didn't read that wrong."
Hensley made a similar point to the one made by Head Coach John Harbaugh after the game: the 2011 Ravens would have lost Sunday's game.
Last year, all four of the Ravens' losses came against teams with losing records at the time on the road. It's the same makeup of the Chiefs unit.
"Baltimore shouldn't apologize for winning by a field goal Sunday because its players know there is a worse alternative," Hensley said. "A loss at Kansas City would've kept the Ravens tied with the Bengals and closed their gap over the Steelers to a half-game. Instead, the Ravens hold a one-game lead over Cincinnati and a 1 1/2-game advantage over Pittsburgh."
Texans' Major Loss – Cushing May Not Play vs. Ravens
The Houston Texans remain atop the AFC with an undefeated 5-0 record after beating the New York Jets on Monday Night Football.  The Ravens are nipping at Houston's heals in second place with a 4-1 standing.
Some pundits have debated just how good the Texans actually are, as all their wins have come against teams with losing records.
"I'll be honest: I don't know how good they are," wrote CBSSports.com's Clark Judge. "What I do know is that we're about to find out."
Cushing, the team's MVP last year, was knocked out of the Jets game with a left knee injury in the second quarter and did not return. Houston has not announced how long Cushing will be out, but it doesn't appear he'll be back for the Ravens matchup on Oct. 21, according to reports.
The Texans have overcome major injuries in the past, losing quarterback Matt Schaub and linebacker Mario Williams to season-ending injuries last year  and still advancing to the divisional round (a loss to the Ravens) in the playoffs.
Now they'll have to overcome their first major injury of 2012.
"Crisis No. 1," Texans Head Coach Gary Kubiak said after last night's game. "I don't know who told me one time, but he said there are always two or three crises in a season. If this is our first one, then we've got to be ready for it. But one thing we learned last year was that we're a team and we're going to win and lose as a team."
Cowboys Getting Back Key Players
The Houston matchup is still two weeks away, and the Ravens are currently only focused on one Texas team – the Cowboys.
Coming off a restful bye week, it looks like Dallas will have some key players back for their showdown with the Ravens.
Four-time Pro Bowl nose tackle Jay Ratliff is expected to return for Sunday's game, according to ESPN Dallas, after missing the first four contests of the season with a high ankle sprain.
"Getting Jay back is like getting three guys back in the nickel packages and the base packages, and teams actually gameplan for Jay Ratliff," defensive end Marcus Spears said. "So it will give other guys an opportunity to make more plays and have more success because he is in the game."
Outside linebacker Anthony Spencer, who missed Week 4 with a pectoral muscle injury, may also return against the Ravens. He participated in a limited capacity in practice Monday, and said he "feels good" and didn't suffer any setback.
Prior to his injury, Spencer had already tallied 21 tackles, two sacks,* *nine quarterback pressures and two tackles for loss.
Redskins To Try Out Replacements For Cundiff
I honestly hoped for the best for kicker Billy Cundiff after he was released from the Ravens prior to the start of the season. He got a second chance to redeem himself from the AFC championship miss with the Redskins, but it appears that opportunity may be coming to an end.
Redskins Head Coach Mike Shanahan confirmed Monday that his team will work out kickers today, but added that Cundiff remains the kicker … for now.
"Obviously everything is based on how they kick or if we feel very good about somebody that's out there that we think would give us a better chance to win," Shanahan said, per The Washington Post.
Cundiff missed a 31-yard field goal Sunday after missing three kicks the prior week. He has missed three of eight attempts after a solid 4-of-4 performance in the Redskins season opener.
Holy Moly, Michael Phelps
My apologies if you've already seen this, as it is a few days old now.
But I noticed that Ed Reed re-tweeted this incredible clip of Olympic legend Michael Phelps, a huge Ravens fan, sinking a 159-foot putt.
"The putt took nearly as long to find the cup as it would take Phelps to swim a 50m freestyle (if Phelps ever were to stoop to competing in that event)," wrote KickAsshTv, which post the clip on YouTube.