Smith's Spending Panthers' $5M During Bye
Oh, how I love Steve Smith Sr.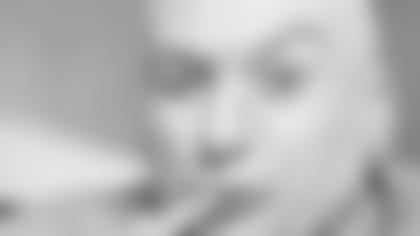 For the rest of his life, every time he does a media intereview, he is going to be asked about the Panthers cutting him. And he is always going to be asked about the rumors coming out of Carolina that he was a distraction in their locker room.
That is exactly what happened when he was interviewed by Jim Rome on Showtime. So, why not come up with a witty response that allows him to have the last laugh?
"What's your response to the Panthers saying you were a distraction?" Rome asked.
(All that was missing was a pinky to his lips and the dramatic dun dun duuuuuuun sound effect.)
"Whether I got pushed out the door or shoved out the door, they owed me $5 million. So, that's what I received and I'm here in Baltimore playing well. So, I plan on taking one of those vacations from that money this weekend on our bye."
Tomlin To Harbaugh: We Can Settle This On Field
You've heard John Harbaugh's (overblown) comments about the Steelers getting their booties kicked by the 2-8 Jets last weekend.
Mike Tomlin has heard them, too. And it comes as no surprise that Pittsburgh media asked the Steelers head coach about it during his regular Tuesday press conference.
A reporter asked Tomlin if "the Harbaughs are a little overactive with post-game shenanigans." (I don't know how the 49ers' Jim got pulled into the mix, but he did.)
Tomlin said he didn't have a comment.
"Man, I don't play either one of them," Tomlin said, per the team website. "I didn't play either one of them last week, and I don't play either one of them this week.
It's getting chilly in here.
Radio Trying To Get Injured Campanaro In Trouble
Rookie wide receiver Michael Campanaro is working his way back from a hamstring injury after missing two games, and he plans on staying at the Under Armour Performance Center during the bye week to continue rehabbing.
The seventh-round pick was starting to show flashes when he went down in Week 8, and is anxious to get back on the field.
"I'm feeling great. I'm taking it day-by-day, getting my hamstring right, conditioning it, getting it stronger," Campanaro told 105.7 the Fan. "It's been tough being out these past few weeks, but this bye week is coming at a great time for me. I'm definitely going to be using this time off just to be rehabbing and getting it right."
Host Steve Davis asked Campanaro if he will be ready for the Saints game after the bye, but even the rookie knows answering that question is a no-no because he doesn't want to tip his hand to future opponents.
"I can't really discuss that with you guys," Campanaro said.
"Don't listen to Harbaugh. He's just way too strict," replied Davis.
Co-host Ed Norris jumped in to help: "[Steve] is just trying to get you in trouble. He does this to all the new guys."
Campanaro wasn't falling for it.
"Yeah, I've already slipped up a few times in the past about some things, so I can't get in trouble this time around," he said.
The rookie was on the show to promote his Toys for Tots collection at his former River Hill High School this weekend. See the details here.
Forsett's Secret To Success: 'Unbelievable Vision'
Not even he knew journeyman Justin Forsett would wind up ranked the fourth-best rusher in the NFL after 10 weeks of the season.
"I don't think anybody predicted it," Harbaugh said. "Even Gary [Kubiak] probably didn't predict it. But Justin has done some special things."
Indeed he has, including his latest big day against the Titans, rushing for 112 yards and two touchdowns on 20 carries.
So what is the secret to Forsett's success that his previous three teams (in three years) missed?
"The thing that we're seeing now that maybe people didn't know about is he has unbelievable vision and he makes people miss," Harbaugh said in the NFL Network video below.
"He does have patience and he's not in a hurry to get into the hole. He sees the whole broad spectrum of the line of scrimmage."
How Many More Wins For Division Crown?
The Ravens are in last place in the AFC North, but are just a half-game from the top spot. With an incredibly tight division race, how many of their remaining six games will the Ravens need to win to get the division crown?
Yikes. That's a lot. What about four?
"I think four wins would probably do it, as long as one of those wins came against Cleveland in the regular-season finale," Brown added. "However, if the Ravens don't beat the Browns, or don't go better than 3-3, I think the Ravens will miss the playoffs again."
(You can vote on this very question here, and the results will be revealed on "Ravens Unscripted" Thursday night.)
The Ravens are inching back up the power rankings:
ESPN: No. 13 (moved up one spot)
"Justin Forsett had 112 rushing yards and two touchdowns Sunday, the first Ravens player with 100-plus rushing yards and two touchdowns in a game since Week 17 of 2011 (by Ray Rice)."
SportingNews.com, Vinnie Iyer: No. 13 (moved up three spots)
"Like clockwork, when Torrey Smith scores a long touchdown at home, the Ravens win, as they did in Week 10, surviving and then pulling away from Tennessee. They still might be the best team in their tight division, but that requires them to play just as well on the road."
Fox Sports, Dan Schneier: No. 14 (moved up two spots)
"The Ravens controlled the line of scrimmage and game clock with the running game thanks to a dominant performance by their interior offensive line."
ProFootballTalk.com, Mike Florio: No. 12 (no movement)
"The best way to keep locker-room comments from being broadcast by a TV camera? Ask the cameraman to turn off the TV camera."
CBSSports.com, Pete Prisco: No. 15 (moved up two spots)
"They've had to overcome a lot to get to 6-4, but they are still only a half game out in the division race as they head to their bye."
NFL.com, Elliot Harrison: No. 15 (moved up two spots)
"The Ravens went out and did precisely what we figured they'd do, completely handling the hapless Titans at home and making the AFC North an absolute mess. Can't anyone stay bad anymore? The Ravens were unimpressive in Cincinnati and downright lousy in Pittsburgh, yet here they are, right in the thick of the division race."
SI.com, Peter King: No. 12 (moved up two spots) 
"Biggest event in their week wasn't the easy win over the Titans. It was the IR-ing of ace cornerback Jimmy Smith on Friday. That's a big blow for a secondary that's going to have to beat some combination of Peyton Manning and Tom Brady and Ben Roethlisberger if the Ravens get to January."