Zrebiec: CB Addition Reveals Concern For J. Smith
The Ravens wanted to get Jimmy Smith on the field Sunday against the Oakland Raiders, but the second-year corner is dealing with a groin injury and simply couldn't get loose enough to actually play.
"We're going to have to take a hard look at [Smith's injury]," Head Coach John Harbaugh said after the game.
It appears that "hard look" has been taken and it may have revealed that Smith's ability to play is doubtful. At least, that's what yesterday's signing of nine-year veteran cornerback Chris Johnson seems to imply.
"I had two initial thoughts after learning of the signing," wrote The Baltimore Sun's Zrebiec. "1. The Ravens are increasingly concerned about the status of second-year corner Jimmy Smith.
"2. Rookie cornerback Asa Jackson, a fifth-round draft pick out of Cal Poly who has been inactive all year, is a guy the Ravens still have high hopes for but he's simply not ready to play meaningful possessions right now."   
Dixon Signing: Paranoia Or Sound Move?
Baltimore and Pittsburgh onlookers appear to have opposing views of the Ravens' move to re-sign quarterback Dennis Dixon, a former Steeler, to the practice squad yesterday afternoon.
"Seems like a pretty sound move with Roethlisberger injured and with 2 games versus Pittsburgh in 3 weeks," tweeted Zrebiec.
But Dave Bryan from Steelers Depot wonders if there was a hint of paranoia in the Ravens front office. Baltimore essentially blocked Pittsburgh from picking Dixon up as an extra arm unless it is willing to use an active roster spot to snag Dixon, which is unlikely.  Bryan thought Dixon could also shed a little light on the Ravens offense.
"Now this certainly could have been in the Ravens plans the entire time as it is not unusual to see practice squads shuffled throughout the season because of needs due to injuries, but it is too easy not to point to paranoia or gamesmanship as a factor here," wrote Bryan.
Head Coach Mike Tomlin said yesterday that his team would consider signing another quarterback, but it isn't clear whether Pittsburgh had any real interest in Dixon.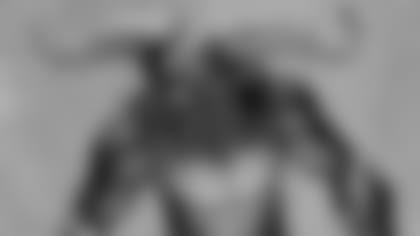 What do you think: Paranoia? Or sound move?
Pitta As Beautiful As Unicorn, Minotaur
Dennis Pitta made snagging a 5-yard touchdown pass while leaping backwards through the air look … beautiful.
"There he is! He's so beautiful he's like a unicorn … or a Minotaur," teammate Terrell Suggs yelled into Rave-TV cameras (watch below at about 4:30 mark) on the sideline after the play.
Ah, another classic line from Suggs about Pitta. Last year Sizzle said his tight end was like American Express because he's everywhere you want him to be.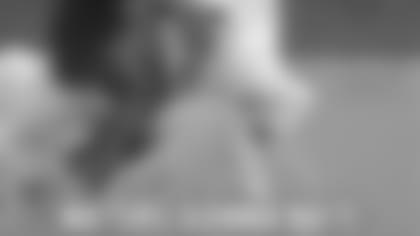 Suggs took a step up with the unicorn and Minotaur reference.
In Greek mythology, the Minotaur was a creature with the head of a bull on the body of a man. To me, this part man/part bull creature is anything but beautiful. We may need further explanation on that from Suggs.
However, as a young girl, I played with My Little Pony, so the unicorn reference makes sense to me. According to Wikipedia (so you know this is accurate), the unicorn, a white horse with a spiraling horn, is a symbol of purity and grace. The horn was believed to have the power to render poisoned water potable and to heal sickness.
I like it. I think Pitta should own the unicorn label and let haters hate.
What They're Saying Of Ben-less Steelers
Here's what "they" are saying if Big Ben can't go Sunday …
Steelers will turn to running game (Aaron Wilson, The Baltimore Sun):"The Steelers will react by loading up their running game, and the Ravens haven't stopped many running games other than the Oakland Raiders a week ago when they were down to their third-string tailback in Taiwan Jones. Defensively, the Steelers remain formidable and could give Baltimore problems with their pass rush and stoutness against the run."
Ravens will win if Big Ben is out: (Matt Vensel, The Sun): "The Steelers will probably string this out until Sunday night, but I think it's simple: If Ben Roethlisberger plays Sunday night at Heinz Field, the Steelers will win. If he doesn't, the Ravens will. More than ever, Pittsburgh's most valuable player is Roethlisberger, who is having arguably the best season of his career."
Steelers won't win division (Jamison Hensley, ESPN): "Since 2004, when Roethlisberger became the starter, the Steelers are 0-4 against the Ravens when he doesn't suit up. If the Steelers get swept by the Ravens for a second straight year, they will all but concede the division crown to the Ravens on Dec. 2. Pittsburgh, though, still has a strong shot at making the playoffs as a wild card with Byron Leftwich at quarterback."
Steelers outlook not good, Ravens can pin ears back (Hines Ward, former Steeler):"Things will not go] very well for the Pittsburgh Steelers. Going out there, [they've got to have Ben on the field. One thing about him, to be able to extend plays, get outside the pocket, that's when he's at his best.  When you lose that element of the game and put Byron [Leftwich] in there, a guy who is less mobile, now everybody can just pin back their ears and go with the pass rush and the blitz and they change their dynamics of play calling."
Leftwich could struggle in new system (Gregg Rosenthal, NFL.com): "Steelers offensive coordinator Todd Haley's system is brand new to Leftwich, too. He hasn't had the chance to get many practice snaps, and the concept of a "quick pass" offense is somewhat negated by Leftwich's slow delivery. … It's hard enough to win division rivalry games where you're at full strength. Playing without Roethlisberger would be a devastating blow for the Steelers. Even a Week 12 game at Cleveland would be far from guaranteed."
The Ravens' 55-point shellacking of Oakland helped them move up a few spots in most power rankings, but Pete Prisco wasn't impressed, keeping Baltimore at No. 7.
Mike Florio, however, seemed amazed by the Ravens performance, moving the team up a whopping seven spots from last week.
Pete Prisco, CBSSports.com: No. 7, no movement
"Nothing like the Raiders to get the confidence going. This is now an offensive team. They have to remember that when they play the Steelers this week."
ESPN.com: No. 5, moved up two spots
"Baltimore finally looked like one of the top teams in the AFC by scoring 55 points, the most scored by any team this season."
Brian Billick, Foxsports.com: No. 7, moved up three spots
"The Ravens' 55-point onslaught against the Raiders was a franchise record and they are now winners of six of their last seven. Hard to believe, but they don't look like they miss Ray Lewis all that much."* *
Elliot Harrison, NFL.com: No. 5, moved up one spot
"Well, 55-20 is one way to answer critics. Who knew the Baltimore Ravens had scheduled a game with ITT Tech this year?"
Mike Florio, ProFootballTalk.com: No. 3, moved up seven spots
"They may need some of those 55 points over the next three games, two of which come against the Steelers."
Peter King, Sports Illustrated: No. 8, moved up two spots
"Good comeback game for Joe Flacco, and the Ravens needed it. Can't figure out, though, why the Ravens, with a 41-17 lead and 20 minutes left over a vanquished opponent, would use a fake field goal. Nothing to do with running up the score – only with the thought that you don't want to show fake field goals and the like to future opponents when it's garbage time."