Thanksgiving Games Will Impact Ravens
Baltimore's two biggest AFC threats play today, and the Ravens sure would be grateful to watch them fall while stuffing their face with turkey.
As of this morning, the conference standings are as follows:
1)      Houston Texans: 9-1
2)      Baltimore Ravens: 8-2
3)      New England Patriots: 7-3
Houston will travel to Detroit (4-6) this afternoon, while the Patriots go on the road for a division showdown against the New York Jets (4-6) on primetime television.
A Pats loss would create a softer cushion on the Ravens' one-game lead over New England, while a  Houston loss combined with a Ravens win would put the two AFC powerhouses tied atop the conference (the Texans own the tiebreaker).
What are the chances the two underdogs pull off an upset? Here's an outlook on the two games:
Houston vs. Detroit, 12:30 p.m. Detroit Needs This:Don't tell Lions defensive tackle Ndamukong Suh that his season is over. He believes the Lions still have a chance of a postseason berth and will play like their lives are on the line. Expect Detroit to bring everything they have to this must-win game. The Texans nearly faltered in a disappointing performance against the Jags last week, and quarterback Matthew Stafford and Calvin "Megatron" Johnson may follow Jacksonville's blueprint and unleash an explosive aerial attack.
**ESPN Predictions:** 11 of 12 pick Texans
**NFL.com's take:** "The Lions have dropped eight Thanksgiving Day games in a row, often to stellar opponents. It'll be no different this year, with the blazing Texans coming to town boasting the best record in the AFC. Yet Houston nearly lost to the Jacksonville Jaguars last week, yanking out a win behind an impressive showing by Matt Schaub. On Thursday, it's the Lions who absolutely need it. Barely hanging on to playoff hopes after two straight losses, Detroit needs to essentially run the table with a tough schedule. Not impossible. But almost."
New England vs. New York Jets, 8:20 p.m. Slim chance: The Jets' chances look slim, very slim. The Patriots are the class of the AFC East, and need this win to keep pace in the conference. So you can expect them to bring their 'A' game. That said, you never know what will happen in a heated rivalry like this with quarterback Mark Sanchez coming off one of his better performances.
**ESPN Predictions:** 12 of 12 pick Pats
**NFL.com's take**: "The Patriots have seemed impressed with how the broken-down Jets almost beat them last time. The Jets, stripped of bravado, have more than enough of their own issues to handle, and don't need to take the bait to look outside. What does that leave us with? A simple, awesome, football game, with the spotlight on Ryan's tricky defense trying to match wits with Brady's Gronk-less offense, which must adjust in a matter of mere days."
What?!? Skip Actually Defends Ravens
Will Ray Rice regret his Terrible Towel taunt?
That was the question debated on ESPN's First Take and analyst Skip Bayless, notoriously known for trashing the Ravens, actually defended Rice, saying he's earned the right to wear the towel over his head.
Steelers outside linebacker LaMarr Woodley tweeted a warning to Rice, saying it was a bad idea to touch the Terrible Towel and referred to its curse on past players. But his tweet was a bad idea, says Bayless.
"I think Woodley] [looks foolish," Skip said. "Ray Rice has earned the right to wear that towel off that field because that's three [wins] in a row. I remind you that last year, you talk about all those close games, it was 35-7 Ravens [in the] opening game of the season.
"If memory serves, I think the last three regular-season games in Pittsburgh have been won by Joe Flacco. Joe Flacco? Are you kidding? I'm starting to think now that the Ravens own the Steelers whether LaMarr Woodley likes it or not. He can tweet all day."
Bayless, Jason Taylor and Stephen A. Smith all agreed that if the Steelers don't want to see Rice, or anyone else for that matter, touch the Terrible Towel, then Pittsburgh has to stop them on the field.
It should be noted that Rice said yesterday that he didn't mean any disrespect. He said he traded his gloves to a Steelers fan for the towel to store as a keepsake. Rice apologized if he offended any Steelers.
What The Heck Cleveland? Put Down White Flags, Beat SteelersThe Steelers are ailing* *without Pro Bowl quarterback Ben Roethlisberger and must hit the road for a division matchup against the improved Cleveland Browns.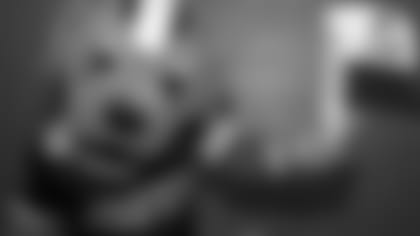 It's the perfect trap game, and some analysts actually believe the Browns have a shot at an upset, which would be great for Baltimore.
So how about putting down the white flags, Cleveland?
The Browns announced yesterday that fans who attend the Steelers matchup at Cleveland Browns Stadium will receive an inflatable flag, which is white.  Maybe the Browns missed the lesson in elementary school that taught white flags signal a truce or surrender.
"Is this white flag thing true?" Browns safety T.J. Ward posted on Twitter. "If so....the white flag giveaway needs to be white flagged!"
Yes it's true, T.J. But to be fair, the inflatable flags idea is a promotion from team sponsor Ticketmaster. It's not technically the Browns'* *idea, but they are allowing it at their stadium.
"Perhaps this is what happens when a team loses 16 of 17 to its 'rival,' including the past four in a row," wrote FoxSports.com's Pat McManamon. "It has reached the point that the Steelers admitted that they have stopped looking on the Browns as a rival … The Browns aren't surrendering, but one of their sponsors wants their fans to wave the white flag.
Safety Ed Reed won his appeal of the one-game suspension the NFL initially imposed for repeated (three) hits to the head and neck area of defenseless players.
The good news is that he can play against the Chargers this weekend, but The Baltimore Sun's Jeff Zrebiec believes Reed still has to be very careful moving forward.
"Reed obviously can't tackle the way he would like because of neck and shoulder injuries, but he's going to have to figure out a way to wrap up more consistently and avoid any contact near the head and neck area of an opponent. One more hit like that and it's a near certainly that he'll be sitting at least a game."
Zrebiec on Flacco looking rattled vs. Steelers: "Quarterback Joe Flacco would never admit if it did, but I have to wonder if he was affected by the hit that Brett Keisel put on him the first time he dropped back to pass Sunday. It was a thunderous hit and Flacco stayed on the ground a little longer than usual before getting up. It was so early that you can't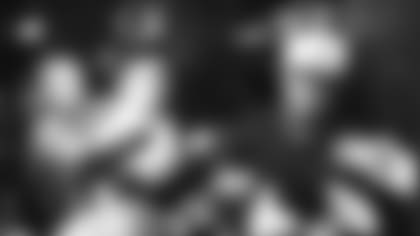 conclude anything from looking at Flacco before and after the hit, but he seemed to be a bit unsure of himself at times the rest of the way and his accuracy was really off. The Steelers' top-ranked defense obviously had something to do with that."  [The Baltimore Sun] * The Ravens' health on offense has been remarkable. [The Baltimore Sun] * Broncos cornerback Champ Bailey's conspiracy theory on Reed's $50,000 fine: "To speak honestly, I almost thought the whole thing was pre-meditated -- not the act that Ed did, but the whole fine and lifting the suspension and make it a fine. It kind of lightens the blow of a $50,000 fine, right? Yeah, whatever." [CBSSports.com] * @ravens: Matt] Birk: "The [great part about not playing on Thanksgiving is you get to go be like every other American. Stuff your face and watch football." [Twitter] * @ravens: Terrell Suggs gets swarmed by the media at his locker. [Twitter]