Ravens Pop Ben In Jaw, He Turns Into Popeye
Courtney Upshaw was at it again last night – laying brutal licks on Ben Roethlisberger.
In Week 2, Upshaw delivered the hardest hit Roethlisberger says he felt since 2006 when former Raven Bart Scott laid the Steelers quarterback out. Upshaw drilled Roethlisberger again last night, and just like last time, it drew a roughing the passer flag (although it was declined).
The pop to the jaw seemingly turned Big Ben into Popeye in two ways.
First, Roethlisberger started some interesting jaw calisthenics, and the Internet didn't stop having fun with the incredible faces he provided.
Second, Roethlisberger appeared to have downed a can of spinach at that point because he went on an absolute tear on the Ravens defense after struggling for more than a quarter. After that hit, he went on to score a whopping six touchdowns.
From the face exercises, however, we got endless memes, including ….
Wake Forest's Demon Deacon
Edgar The Bug from "Men In Black"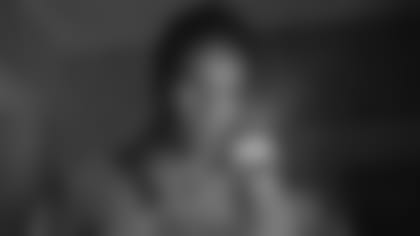 Suggs Says He Wasn't Trying to Hurt Blount
It looked a lot worse at first glance than it did upon review.
When Ravens outside linebacker Terrell Suggs hit Steelers running back LeGarrette Blount from behind, many characterized it as a cheap shot. It also drew a personal foul for unnecessary roughness.
On the play, Blount was wrapped up by two other Ravens defenders, but he was not down. Suggs came from behind and drilled Blount in the midsection.
At first, it appeared to NBC analyst Cris Collinsworth that Suggs aimed for Blount's legs and called it an "ugly shot," but, upon replay, he realized that Suggs did aim for Blount's hip area. Collinsworth seemed to back away from his original take, but didn't make that clear, and instead said Steelers fans will call it a "cheap shot."
Suggs said it was no such thing.
"He was running, he was still up and he was moving the pile," Suggs said, per The Baltimore Sun's Aaron Wilson. "I assessed the play, and that was the only way I could get him down without him gaining more yards. I wasn't trying to get him hurt. I was just trying to get the big guy down."
After getting a better look at the play, analysts said it wasn't as bad as it appeared, but still was a poor decision and deserving of the penalty he drew.
"After that hit, the two sides nearly got into a brawl, and game officials had to calm down both teams," wrote CBSSports.com's Josh Katzowitz. "But was it dirty? I'm not sure. To me, it looked like Suggs was aiming for Blount's hip and NOT his knees."
Added The Sun's Jeff Zrebiec: "Watched that Suggs' replay again. Didn't hit him at knees. Was thigh/hip area. Still think it was cheap and unnecessary and deserved flag."
Suggs Tells Hines Ward What's Up
I suppose if you're going to dislike somebody, you should have enough courage to tell them to their face.
That's what Suggs did with former Steeler and NBC analyst Hines Ward when he conducted their pre-game television interview. They battled for years, and Suggs was never shy about his feelings for Ward and his annoying smile.
"Let's get right to it," Ward said. "Do you still hate me?"
Suggs took a deep breath, "Get back to me tomorrow after the game. I can't answer that right now."
Even without the Steelers jersey on, Sizzle?
"You will always be a Steeler. I don't know what it is, I can't like you," Suggs said. "You know what I mean? You seem like a real cool dude right now, but I just can't."
"Do you even know my name?" Ward asked.
Suggs: "Oh, I know your name. I have more than one for you, but I know it."
Check out the full NBC interview below.
Before we move completely on from Suggs, we can't pass on this Vine video.
The man loves to play at Heinz Field, and loves the squad pump-up song "Renegade." Check out Suggs shredding the air guitar last night.
*Mike Tomlin Faaaar Away From Jacoby This Time           *
Jacoby Jones broke free for a 108-yard kickoff return, which brought good news on two fronts.
First, it may have been the big play to break Jacoby out of his funk so far this season. The Ravens are going to need big playmaking like that from Jones if they are going to turn the season around.
Second, Steelers Head Coach Mike Tomlin learned his lesson from the last Jones' return. Tomlin was fined $50,000 for stepping out on the field the last time Jones broke off a big return, but this time he made sure he was FAR away from the play to make sure there was no interference as can be seen in the pic below.
We saw the typical chippiness that comes with the Ravens-Steelers rivalry game last night, but this time, the Steelers punter and kicker got in on the action.
Shaun Suisham and Brad Wing ganged up on Ravens safety Anthony Levine, escorting him away from the action late in the fourth quarter.
"Everyone is a lot bigger than them, OK? You mess with one specialist you mess with every specialist," wrote SB Nation blogger James Dator.
Added WJZ's Mark Viviano: "The kicker/punter getting mouthy/physical? That's like when the goalies in hockey fight. Know your role, fellas. Let the real players do it."
The AFC North Will Come Down To Wire
In a matter of two weeks, the Ravens fell from the top to bottom spot in the AFC North. All the division teams won yesterday except for Baltimore.
Here are the division standings after nine weeks of play:
Cincinnati Bengals: 5-2-1
Pittsburgh Steelers: 6-3
Cleveland Browns: 5-3
Baltimore Ravens: 5-4
It's crazy to think that the Ravens and Browns both have as many wins as the division-leading Bengals. Pittsburgh has the most wins, but is in second place with a lower win percentage.
"The margin between AFC North teams is razor-thin," wrote SB Nation's Jane Coaston.
"Last place in the division isn't the spot you want to be more than halfway through your season," added Katzowitz. "But the good news: the Bengals are in first place with a 5-2-1 mark.
List Of Concerns For Ravens
Losing by 20 points on a national stage was an "embarrassment" says ESPN's Jamison Hensley.
The Ravens started strong with a 7-0 early lead in the first quarter, but they lost turnovers, lost the lead and admitted to losing their composure.
If they're not careful, The Sun's Zrebiec says they could lose a lot more.
The Ravens have the Titans (2-6) next up on their schedule, and then they get their bye. Zrebiec says the Ravens have a lot to figure out during that time.
"How can the offense be consistent on the road?" he asked. "How do they limit the turnovers? How do they fix a disastrous secondary without Jimmy Smith."
But if you ask Hensley, the Ravens biggest problem is their lack of composure.
"For a veteran and playoff-tested team, the Ravens had their biggest meltdown in coach John Harbaugh's seven seasons. A season-worst 10 penalties for 108 yards underscored the lack of composure."
Can Ravens Get Better Without Jimmy?
It's hard to imagine things getting much worse for the Ravens secondary after it gave up six touchdowns to Roethlisberger.
But they still have Drew Brees and Philip Rivers on the schedule. And if they get a playoff spot, they'll almost certainly have to face stars like Peyton Manning and/or Tom Brady.
"The Ravens secondary was already struggling, and it's worse without star cornerback Jimmy Smith, who will miss several more weeks with a foot injury," wrote The Sun's Mike Preston.
"The problem is that the Ravens won't get much better. The trade deadline has passed. There are free agents available, but if they were any good they would be on a roster. The Ravens can still play and beat most teams in the AFC, but they will struggle against any that has a good quarterback."