Can Asa Jackson Help Save Secondary?
Head Coach John Harbaugh is "very optimistic" that cornerback Asa Jackson will be ready to play this weekend in Miami after being on the injured reserve-designated to return list since early October.
If Jackson's sprained toe is indeed healed and ready to go, can he help save the secondary?
Jackson won a starting job before his injury, starting in Week 2 against the Pittsburgh Steelers while Lardarius Webb was down with a back injury. Jackson didn't have glowing marks from Pro Football Focus (PFF) in the five games he played before his injury, other than against the Carolina Panthers:
Week 1 vs. Cincinnati (46 snaps): negative-0.5
Week 2 vs. Pittsburgh (28 snaps): negative-1.5
Week 3 at Cleveland (59 snaps): negative-2.4
Week 4 vs. Carolina (68 snaps): positive-1.8
Week 5 at Indianapolis (43 snaps): negative-4.1
While Jackson shouldn't be viewed as the savior of the secondary, the Ravens certainly need his help as the pass defense is on pace to make franchise history – and not in a way good way.
If the defense continues its current rate, it will give up 4,383 yards through the air this season, which would "shatter" the franchise-worst mark of 3,969 set in the inaugural 1996 season, according to WNST's Luke Jones. Baltimore finished with a 4-12 record that year, and the pass defense finished in last place.
In short, things can't get much worse. So Jackson's return certainly won't hurt.
"For a defense that's going to be without cornerback Jimmy Smith … the return of Jackson can't come soon enough," The Baltimore Sun's Aaron Wilson wrote in November. And that's when it was still expected for Smith to return. Now we know he's done for the season.
For his part, Jackson is doing everything in his power to get back on the field.
"I'm just going to keep working and see what the coaches tell me and see what the trainers tell me and do whatever I can do in order to put myself in position to play starting [in Miami]," Jackson told The Sun's Jeff Zrebiec. "It's just going off what they tell me. That's all I can do."
Miami Takes Over Wild-Card Spot
New York had the lead over the Miami Dolphins for three quarters, but allowed 10 fourth-quarter points to allow the Dolphins to rally from behind for a 16-13 victory.
Head Coach Rex Ryan and Offensive Coordinator Marty Mornhinweg only allowed quarterback Geno Smith to pass 13 times during the game, but the Jets had no choice but to let Smith air it out on an attempted game-winning drive. It ended like this:
And as bad as things feel in Baltimore right now after a heartbreaking loss to the Chargers, it comes nowhere close to how Ryan feels. He couldn't hide his emotions after his team lost its 10th game of the season.
So, because of their fourth-quarter rally, the Dolphins are in the playoffs … if the postseason started today. But it doesn't, and the Ravens can shake things up with a win in Miami Sunday. As of right now, here are the AFC standings:
Playoff bound
1. New England Patriots: 9-3, .750
2. Denver Broncos: 9-3, .750
3. Cincinnati Bengals: 8-3-1, .708
4. Indianapolis Colts: 8-4, .667
5. San Diego Chargers: 8-4, .667
6. Miami Dolphins: 7-5, .583 (3-1 conference record)
Beat Buffalo (3-2) on basis of superior division record. Beat Kansas City (5-4) and Baltimore (3-5) on the basis of superior conference record.
In the hunt
7. Kansas City Chiefs: 7-5, .583
Beat Buffalo and Baltimore on basis of superior AFC record.
*8. Buffalo Bills: 7-5, .583
9. Baltimore Ravens: 7-5, .583 (2-1 vs. Pittsburgh and Cleveland)
Beat Pittsburgh (2-2) and Cleveland (1-2) based on the superior record in head-to-head matchups between the three. *
10. Pittsburgh Steelers: 7-5, .583
11. Cleveland Browns: 7-5, .583
12. Houston Texans: 6-6, .500
Suggs, Torrey Say 'Don't Count Us Out'
The Ravens hurt their playoff hopes Sunday, but two team leaders are asking fans not to give up just yet.
There are still four games ahead, and Terrell Suggs and Torrey Smith say not to count out the Ravens.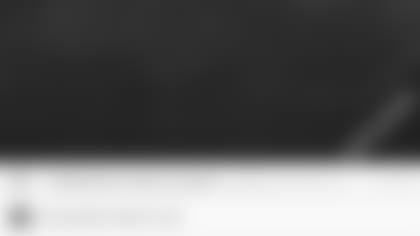 "With four games to go, the Ravens have left themselves with no margin of error, both in the standings … and on the field, where one of the league's worst passing defenses has put pressure on the rest of the team to do everything else right," wrote Zrebiec.
"Can the Ravens win out — as Suggs suggests that they needed to do to make the playoffs — with the way the secondary is struggling? To do so, they are going to need to be near flawless in other areas."
Below are the best and worst grades handed out to Ravens players from PFF for their performances against San Diego:
Best GradesQB Joe Flacco: positive-6.6
RG Marshal Yanda: positive-3.7
LB Daryl Smith: positive-2.8
SS Jeromy Miles: positive-2.3
WR Torrey Smith: positive 1.9
Worst Grades
WR Steve Smith: negative-4.3
OLB Courtney Upshaw: negative-4.2
OLB Pernell McPhee: negative-3.9
LT Eugene Monroe: negative-3.9
OLB Elvis Dumervil: negative-2.2
Flacco earned his highest PFF grade of the season Sunday, with Kiernan Hogan calling the Ravens' signal caller "excellent."
Harbaugh Won't Fine Jernigan For Snowman
Here's a fun exchange between Harbaugh and the guys at Comcast SportsNet, starting at the 3:40-mark in the video below.
Harbaugh was asked whether he fined rookie Timmy Jernigan for being late to a meeting after he got lost in the fun of building a snowman on the team's practice field last week. Jernigan had never seen snow in his life, and Harbaugh laughed at his child-like reaction.
"No fine for making snowmen," Harbaugh said with a smile. "We don't have a snowman policy. Who would fine guy for making a snowman?
"I've said it multiple times this season, but it's maddening to watch the officials hand out huge chunks of yardage on plays that involve little more than mutual hand sparring between receiver and defender," wrote Childs Walker. "Pass interference calls are up 15 percent from five years ago. It's a pox on the game." [The Baltimore Sun]
"Get comfortable being uncomfortable." – Chris Canty on his workout below. [NFL.com]