Why Can't the Ravens Play Both Quarterbacks?
If you're sitting here reading LFW, then you're probably a big enough Ravens fan to know Baltimore has a quarterback conundrum on its hands. If both quarterbacks are healthy, should veteran Joe Flacco get the nod, or should the Ravens stick with rookie Lamar Jackson?
"Give your opponents something they've never seen before by maximizing confusion with a unique tandem—and then pray that your offense gets the best of both worlds while your defense keeps cruising," Gagnon wrote.
Heck, why limit it to two?! After Sunday's win, Head Coach John Harbaugh said, "Whatever way we decide to go will only to make our team the strongest it can be. Maybe we play all three. Maybe we play one. We'll figure it out."
Even Gagnon admits it's pretty unheard of. He thinks it could be viable though, noting that the Ravens could utilize "Jackson for his remarkable athleticism and mobility while taking advantage of Flacco's wisdom and experience." It would also cause a week of staying up all night for defensive coordinators as they would have to put together two entirely different game plans.
Gagnon isn't alone in thinking this way, as NFL Network's Kay Adams suggested it on "Good Morning Football" as well. To her, Flacco's big arm is too much of a weapon to leave on the bench, as are Jackson's legs. Why not get the best of both worlds?
"To control the tempo of the game you have Lamar Jackson. When you have to go downfield and score points in a hurry, that's not Lamar Jackson…," Adams said. "If I have to go downfield and hit some deep shots, some of the ones that Lamar Jackson missed to [wide receiver] John Brown I think Flacco would hit."
Adams was responding to her co-hosts – Nate Burleson, Peter Schrager and Kyle Brandt – all saying they'd start Jackson over Flacco if both were healthy. Jackson has gone 3-0 as a starter, and the offense has put together a dynamic rushing attack with him on the field that it lacked during the first half of the season.
With Jackson's three fumbles this past week, as well as his three interceptions in three starts, Adams thinks that "as dynamic as Lamar Jackson is, he's a liability out there as well."
"I hope [the Ravens] aren't narrow-minded," Adams said. "I understand that momentum is a thing but they have a lot at their disposal."
In response, Schrager asked "If it's 27-27 in Arrowhead with two minutes left, Ravens ball, then what do you do? That's the problem when you don't have a defined starter."
It's an excellent point and one that probably makes this strategy a tough one to follow. You know that both Jackson and Flacco would both want to have the ball in their hands in that big moment. What statement would it make when Head Coach John Harbaugh would ultimately have to choose who would go out there?
As Gagnon put it, "Does this reek of desperation? Yes. Could the lack of stability and consistency backfire? Sure. But what does Baltimore have to lose?"
What the team has to lose is a spot in the postseason, which Baltimore hasn't been in since 2014. The Ravens have a 64.4 percent chance of making the postseason, according to ESPN. They currently own the second wild-card spot, and sit a half game behind the Pittsburgh Steelers for first place in AFC North. They're right in the hunt, so would it be wise to take such a gamble using this risky strategy?
Depth is Crucial to Defense's Success
After shutting down Atlanta's potent offense, the Ravens defense is getting a lot of positive press. The focus of the attention has been on the group as a whole, which isn't surprising considering the Ravens have the No. 1 scoring defense (17.8 points per game) and No. 1 total defense (281.7 yards allowed per game).
The reason the group has done so well isn't because of a couple standouts, but rather how well the unit functions together.
"The sum is greater than the parts for a defense continuing to rank first in points allowed and total yards," WNST's Luke Jones wrote. "No individual really stands out as being all that deserving of making the Pro Bowl, but this group was terrific against the Falcons."
McKusick credited the Ravens outside cornerback trio of Marlon Humphrey, Jimmy Smith and Brandon Carr as being the "catalysts for the current win streak," while also noting that Tavon Young has been an excellent slot corner.
"The Ravens probably have never had this much talent and depth at cornerback," The Athletic's Jeff Zrebiec wrote. "Against the Falcons, they had seven cornerbacks active: Smith, Carr, Humphrey, Young, rookie fourth-round pick Anthony Averett, Maurice Canady and punt returner Cyrus Jones. You talk to team officials and they'll tell you that they'd feel comfortable with any of the seven on the field."
McKusick also referred to the safeties as the Ravens' deepest position group, which was proven against Atlanta when Chuck Clark stepped in effectively for starter Tony Jefferson. In his first career start, Clark finished with four tackles and a key play when he cut off a deep bomb to Julio Jones.
Which inside linebacker would play alongside perennial Pro Bowler C.J. Mosley was one of training camp's biggest position battles. Patrick Onwuasor and rookie Kenny Young "are both getting significant playing time and contributing," according to McKusick. Onwuasor made a tremendous impact against Atlanta by forcing Falcons quarterback Matt Ryan to fumble, which Tavon Young returned for a touchdown. Meanwhile, Kenny Young chipped in three tackles and was the defense's highest-graded player in Atlanta.
The outside linebackers have played well too, both while rushing the quarterback and in coverage. Terrell Suggs is still the linchpin of the group, but is joined by Za'Darius Smith and Matthew Judon in having at least six sacks this season.
Rounding out the group is the defensive line comprised of Brandon Williams, Michael Pierce, Brent Urban and Chris Wormley.
"Unlike past seasons where the Ravens had a stair step of snap counts by linemen with [Haloti] Ngata or [Kelly] Gregg topping the list at 60 to 75 percent, all four linemen have played between 33 and 53 percent this season and have shined since the bye with reduced snap counts by number," McKusick wrote. "There are other teams with more star power on defense, but this team reminds me a lot of the 1979-83 [Baltimore] Orioles dynasty that won with deep depth."
The Orioles won a World Series and two division titles during that era. Let's hope this Ravens defense is primed for similar success.
Though depth has been the key to the defense's success, that doesn't mean it shouldn't have a few representatives at the Pro Bowl. So go vote for your favorite Ravens! And keep an eye out for different videos supporting your Ravens!
Checking in on Power Rankings
The range of where the Ravens are ranked is as small as it has been all season. Pundits seem to be in agreement that the Ravens are either towards the back of the top 10, or sitting just outside of it. The Washington Post and SB Nation gave the Ravens their highest ranking at No. 9, while USA Today, Sports Illustrated and Bleacher Report gave the team its lowest mark at No. 13.
NFL.com's Elliot Harrison put the Ravens at No. 11, the same slot he had them in last week, and made sure to note that his faith in the team hasn't wavered, even during its three-game losing streak.
"The Ravens were seemingly counted out after dropping three games in a row and four out of five -- but a three-game winning streak has this team inching ever closer to locking up a wild-card spot in the AFC," Harrison wrote. "Your friendly writer took plenty of criticism for keeping Baltimore within shouting distance of the top 10 after the Ravens fell to the Steelers a few weeks ago."
Other power ranking pundits focused on Jackson's impact, and the never-ending question of whether he should remain the starter. Yahoo Sports' Frank Schwab wrote, "Why not see where this goes? It's working so far," while Sporting News' Vinnie Iyer believes "Lamar Jackson has given the Ravens an incredible spark for a three-game winning streak, and they'll go in facing the Chiefs confident they can still pass the Steelers by Week 17."
As for those who want to see the Ravens ranked higher in the polls, the team will have no better chance to stake their claim than this Sunday. Kansas City is ranked in the top five of every power ranking we looked at. Topping the Chiefs would definitely see the Ravens take a big jump next week.
"Next week's game in Kansas City should be outstanding," Bleacher Report wrote. "A classic matchup of offense vs. defense. And with a bunch of teams nipping at the Ravens' heels, they need all hands on deck for the game that could define their 2018 season."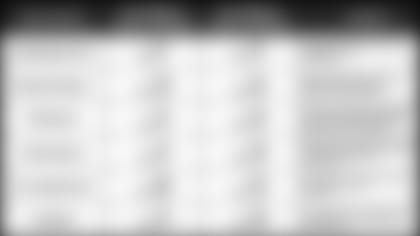 How the Ravens are Keeping the Ball
As Zrebiec noted, "The Ravens' advantage in time of possession since Jackson took over has been well-documented."
Indeed, the Ravens have improved tremendously at holding onto the ball with Jackson under center. Before Jackson took over, the Ravens were No. 14 in the NFL in average time of possession per game (30:12). It had also taken a nosedive in recent weeks, as the three games before Jackson took over the Ravens were averaging a time of possession of 25:19, the second-worst mark in the league.
Fast-forward a month and the Ravens now sit No. 2 in time of possession (31:59). Over the past three games, the offense has averaged being on the field for 37:20, the best mark in the NFL, and Zrebiec has figured out why.
"Here's another statistic that has been important, not only for the offense but the defense: Only seven of the Ravens' 30 offensive drives over the past three games have been three plays or fewer," Zrebiec wrote. "There's nothing that annoys and exhausts a defense more than getting a stop, going to the sideline and then having to come right back on the field 90 seconds later."
Heading into a game against the No. 1 scoring offense in the NFL, the offense limiting three-and-outs will be even more crucial than it has been in recent weeks. Though even if the Ravens dominate possession, they'll still have a tremendous battle on their hands as Kansas City is used to not having the ball.
PennLive's Dawn White profiled the Ravens cheerleaders and focused on a variety of topics, including how difficult it is to memorize every routine they do.
Many pundits believe this Sunday's trip to Kansas City will be the Ravens' toughest test this season. Las Vegas agrees, with most oddsmakers having made the Ravens underdogs by a touchdown, as of late Tuesday morning. If that holds, it would be the first time the Ravens are underdogs by that margin since facing the Dallas Cowboys in Week 11 of the 2016 season.