Adrian Peterson Gets Ripped For Ripping Ravens Fans
You can't blame Adrian Peterson for being frustrated.
He did get knocked out of Sunday's game with an ankle injury, and his team lost a heart-breaker. But then he decided to blow off a little steam via Twitter with some harsh words for Ravens fans, comparing them to children.
"Wow talking about bad officiating & the worst fan base I've ever experience! They threw snow balls the entire 4q like lil kids. Smh," Peterson wrote. 
He followed that up with more criticism via reporters after the game.
"They've got the worst fans in the NFL," Peterson said, per ESPN. "[They were] throwing snowballs the entire fourth quarter, like kids."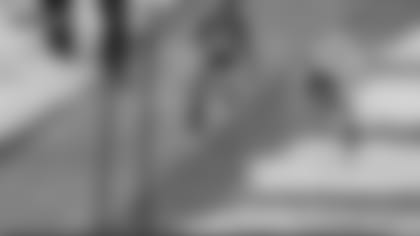 Prior to Sunday, the Steelers were nipping at Baltimore's heals, but now it looks like there's no chance for them to advance to the postseason with a 2.5-game disadvantage to Baltimore and Miami.
The Bengals easily took care of the AFC South division leading Colts, 42-28. Cincy is looking as dangerous as ever.
"Following last week's seven-point win on the road at San Diego, this weekend's dismantling of a division leader proves that they ought to be taken seriously during the postseason," wrote EPSN's Coley Harvey.
Dolphins remaining opponents:  vs. Patriots (10-3), at Bills (4-9) vs. Jets (6-7).
Ravens remaining opponents: at Lions (7-6), vs. Patriots (10-3) at Bengals (9-4).
Below are the current AFC playoff standings, per NFL.com:
AFC PLAYOFF STANDINGS
Division Leaders
W
L
DIV
CONF
Broncos [clinched playoff berth]
11
2
4-0
7-2
Patriots
10
3
3-1
7-2
Bengals
9
4
2-2
7-3
Colts [clinched division]
8
5
4-0
6-3
Wild Card
W
L
DIV
CONF
Chiefs
10
3
1-3
6-3
Ravens
7
6
3-2
6-4
In The Hunt
W
L
DIV
CONF
Dolphins
7
6
1-2
6-3
Chargers
6
7
1-2
3-6
Jets
6
7
2-3
3-7
Titans
5
8
0-4
4-6
Steelers
5
8
2-2
4-6
@BirkMatt: Im so conflicted- @Vikings vs @Ravens   Its like trying to pick which of your kids is your favorite. [Twitter]
@BirkMatt: Any player wearing sleeves today gets zero cred. #ItsFootballBeTough [Twitter]
Before … @Ravens: Here's what it looks like just before kickoff. #MINvsBAL #FootballWeather #RavensInTheSnow [Twitter]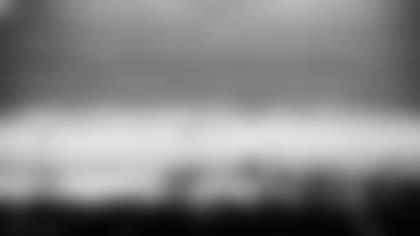 After …@jamisonhensley: Goodnight from M&T Bank Stadium [Twitter]