Flacco, Offense Catching Fire At Right Time
Whatever Gary Kubiak discovered in his self-scout meetings during the bye week must have been genius. (You remember it, this one.)
With three games left to play, the Ravens control their playoff destiny and it's partly because Joe Flacco and the offense are catching fire at the right time.
"Here's another reason the Ravens feel good about their playoff chances: Joe Flacco is hot," wrote CSNBaltimore.com's Clifton Brown.
"Kubiak spent the bye week self-scouting the Ravens offense, and streamlining the playbook to rely more on Flacco's favorite plays. The changes clearly clicked. Flacco is throwing with confidence and the Ravens' offense is clicking."
Consider this: the last three games have been the best Flacco has played since his historic Super Bowl run in 2012.
During the recent stretch, Flacco has completed 70.5 percent of his passes (62 of 88) for five touchdowns, one interception, and a quarterback rating of at least 104.9 in all three games. The last time he recorded a 100-plus rating in four consecutive games, he was named the Super Bowl MVP.
When asked about Flacco's ability to jumpstart a game-changing 97-yard touchdown drive in Miami, Head Coach John Harbaugh gave a glowing compliment.
"It's funny, Joe plays so well and so steady so consistently we just kind of take it for granted," Harbaugh said. "He's playing at the highest level. He's playing at the highest level you can play at, and this victory down here proves it."
The Baltimore Sun's Mike Preston noticed that changes made after the bye week are not limited to Flacco. Kubiak has simplified the offense, focusing on running plays that best suit receivers, running backs and the offensive line.
"Some things are clearly noticeable," Preston wrote. "Earlier in the season, opposing teams were successful in press coverage and not allowing the Ravens to get off the line of scrimmage. In the last two weeks, the Ravens have run more bunch sets where three receivers are close together. It makes it hard for defensive backs to jam them on the snap of the ball."
Steve Smith Sr. is in motion more often to help him get off the line of scrimmage and delay double-teams, says Preston. Smith Sr. runs more comeback routes while* *Torrey Smith uses his speed on slants and skinny posts. Marlon Brown and Kamar Aiken run underneath routes coming off rubs.
"[T]hose guys [coaches] get a good look to see what we do well, what we don't do well and why we're doing certain things well," Flacco said Sunday. "I think that's the biggest thing with all offenses is that you want to do things that your players do well.
"You want to run the routes that your receivers run well. You want to block the run game the way your offensive line does well. You want to let me drop back and do the best things that I do. You just look at what the statistics are over the first handful of games and see what we can do better to improve."
And what changes have been implemented to help Flacco be at his best?
Probably more than meets the eye, but Preston sees him getting rid of the ball quicker with a clearer idea of where to throw. He is also using his legs more to scramble for yards, and Sunday he "worked the clock to perfection."
"It's Kubiak's system, one that worked for him in Denver and later Houston," Preston wrote. "Now, it's working here in Baltimore. It just took about a month or two to work out some bugs. Now, the Ravens are in a groove.
This is a perfect depiction – and brilliant use of* *Ice Cube's facial expressions – of how Ravens fans felt throughout the course of Sunday's come-from-behind win. (Thank you, Ravens fan Eric Von.)
The Ravens quickly fell into a 10-point deficit in the first quarter against the Dolphins. Then Baltimore put up a 97-yard touchdown drive just before the half, took the lead in the third quarter, and dominated in the fourth quarter to cruise to a victory.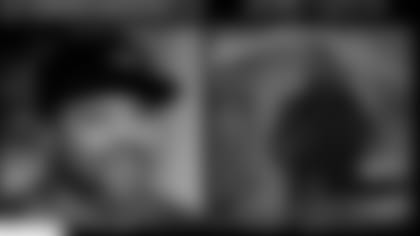 Brown: Ravens Should Rest Torrey
It will break his consecutive games streak, but it would be wise for the Ravens to rest wide receiver Torrey Smith and his sprained knee this weekend, says CSN's Clifton Brown.
Harbaugh announced Monday that Smith has a sprained knee, which is good news because he doesn't have any ligament tears that would cause him to be out for an extended period of time while the Ravens make a playoff push.
With backups Marlon Brown and Aiken playing so well in Miami (combined nine catches for 95 yards and one touchdown), the Ravens may be able to take on the 18th-ranked pass defense in the Jacksonville Jaguars without Smith.
"Torrey Smith's a guy they're going to need down the stretch," Brown said. "Frankly, I feel in this game Sunday, if he's not near 100 percent, they should strongly consider resting him this week to make sure that the last couple of games he's in good shape."
How Did Jackson Do In First Game Back?
Cornerback Asa Jackson played in his first game back since missing seven with a toe injury, and The Sun's Aaron Wilson called it an "up-and-down" performance. Pro Football Focus (PFF)gave Jackson a negative-3.6 grade overall with a negative-2.8 in coverage.
Jackson allowed a touchdown pass in the first quarter and had one tackle while playing in 40 of the 57 defensive snaps.
The third-year corner told Wilson he didn't suffer any setbacks with his injury, but still wants to knock off more rust and play better.
"I felt OK physically, but I think that getting back into being able to think the game as quickly as I need to be out there, I think I was a little behind on that," said Jackson, who was activated from the injured reserve-designated to return list Saturday.
"I think it kind of showed a little bit. I think I played alright. It's always big getting that little first taste of action and getting back out there. I think I settled in OK, but there's still a lot of work to be done."
Best, Worst PFF Grades vs. Miami
Players like Marshal Yanda and Elvis Dumervil are consistently among the most highly-graded by PFF each week, but Daryl Smith hasn't always been on the list.
"After a tough start to the season, with a negative-6.9 overall grade in his first six games, Smith has earned a positive grade in every game since and he earned positive marks in run defense, pass coverage and as a pass rusher against the Dolphins," wrote PFF's Kiernan Hogan.
Below are PFF's top/bottom five performers from Sunday on offense and defense:
Best GradesRG Marshal Yanda: positive-4.9
LB Daryl Smith: positive-3.5
OLB Elvis Dumervil: positive-3.3
C Jeremy Zuttah: positive-3.3
QB Joe Flacco: positive-3.1
Worst Grades
CB Asa Jackson: negative-3.6
OLB Courtney Upshaw: negative-2.9
RB Justin Forsett: negative-1.4
DL Brandon Williams: negative-1.3
S Matt Elam: negative-1.0
The Ravens have re-signed tight end Allen Reisner to the practice squad after the Bills signed wide receiver Deonte Thompson off the Ravens practice squad and to their active roster. [The Baltimore Sun]
John's brother and 49ers head coach, Jim, is looking a lot like Lloyd Christmas after he broke a bonded tooth Saturday. The tooth was originally chipped during his playing days. [CBSSports.com |CSNBayArea.com]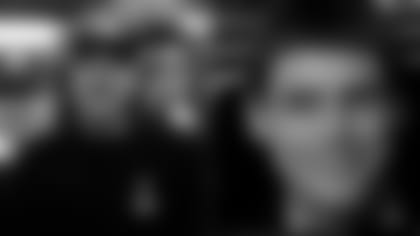 "Don't look now, but it appears there is finally a place for Jacoby Jones in the Ravens offense, even if it's a small one," wrote Jon Meoli. "He only had two touches — one on a reverse and another on a reception — but given how the Ravens offense doesn't really have an over-the-top threat without Torrey Smith, it makes all the sense in the world to give Jones an opportunity to break a big play every once in a while. It's insane to think that he likely won't match Dennis Pitta's two-plus game total of 16 catches for 125 yards in an entire season, but all it takes is one big play for Jones' impact to be immeasurable in his reduced role." [The Baltimore Sun]