Ravens React To Michael Sam Announcing He's Gay
The NFL could be looking at its first ever openly gay player.
University of Missouri pass rusher Michael Sam, an NFL draft prospect, made a landmark announcement Sunday by publicly declaring that he is gay, via ESPN and The New York Times.
"I just want to make sure I could tell my story the way I want to tell it," Sam told The Times. "I just want to own my truth."
Sam is considered a mid-round draft prospect, and was invited to attend the NFL Combine in Indianapolis next week.   
Ravens brass would never reveal their interest in any draft prospects, but they apparently have made contact with Sam. One unidentified former NFL general manager believes Baltimore would be a good landing spot for Sam because the team's leadership could handle the unprecedented level of attention the young man will surely receive.
The former GM told SI.com that a franchise would need a "strong owner, savvy general manager and veteran coach" to make drafting Sam work. In addition to Baltimore, he said other franchises like Pittsburgh, Green Bay, San Francisco and Indianapolis are potential destinations.
Of course, they make contact with just about every player at the Senior Bowl, so Clark noted it "shouldn't be considered much of a sign."
Below is a photo snapped by Alex Dunlap of Yahoo! Sports (mobile users tap "View in Browser" at the top of the page) of Sam chatting with an unidentified member of the Ravens while filling out a questionnaire.
And then there's this one from DraftTV.com's Shane Hallam, showing Sam talking to Midwest Area Scout Jack Glowik in Mobile, Ala.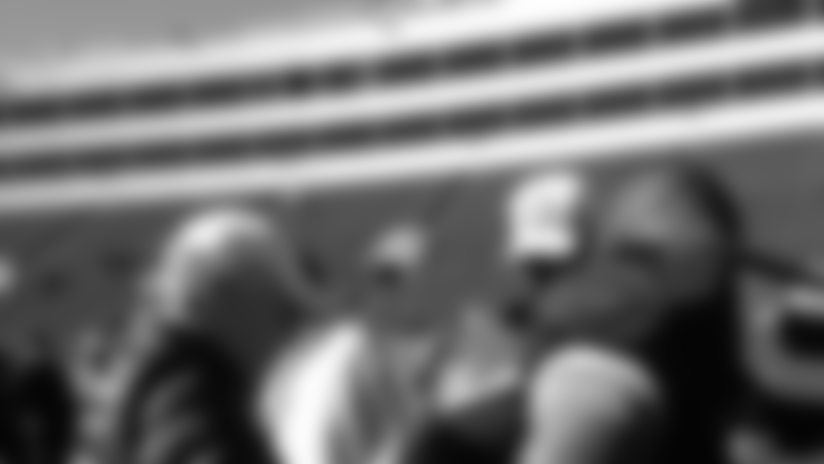 Franchise stability will be crucial for whichever team drafts Sam. His announcement could become a distraction both with media and in the locker room. One NFL assistant told SI.com that it "wasn't a smart move" to make the announcement now, before he's even played a snap in the NFL. He said it could affect Sam's earning potential and noted that former NBA player Jason Collins wasn't signed after he came out last April.
"There are guys in locker rooms that maturity-wise cannot handle it or deal with the thought of that," the assistant coach said. "There's nothing more sensitive than the heartbeat of the locker room. If you knowingly bring someone in there with that sexual orientation, how are the other guys going to deal with it? It's going to be a big distraction. That's the reality. It shouldn't be, but it will be."
So how would players in the Ravens locker room receive Sam if he were drafted by the team?
Here are some reactions from current and former Ravens players to Sam's announcement:
Sold! Ravens SB Ring Goes For $43,008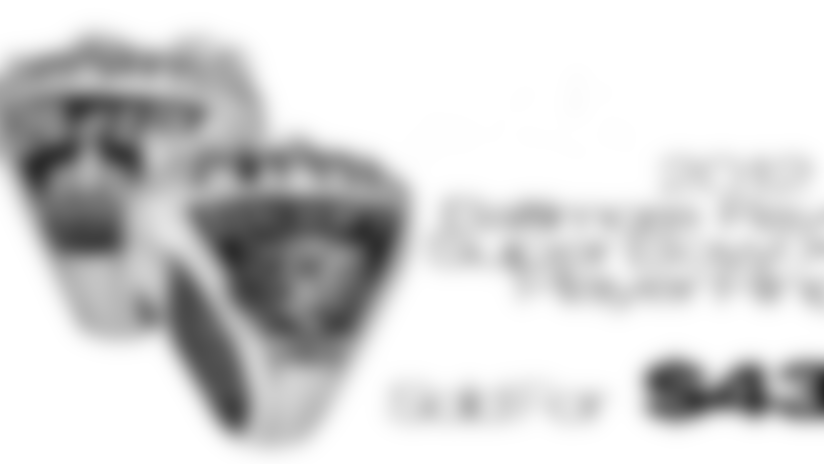 The bidding has come to a close, and Damien Berry's 2012 Ravens Super Bowl XLVII ring sold via Goldin Auctions.
The final price? Just 43,008.53 smackers.
About one year after the confetti fell upon the Ravens, Berry, who spent the 2012 season on injured reserve, parted ways with the ring. He initially denied knowingly selling the ring,           but he stopped denying it after Goldin Auctions provided The Baltimore Sun with proof of a sales agreement and a check made out to Berry.
And now the ring belongs to some guy or gal who put up some serious moola to get it.
Some other notable sales included:
Jamie Sharper's Super Bowl XXXV ring: $36,883
1958 Baltimore Colts world championship ring: $14,372
1955 Jackie Robinson bat: $162,267
1966 Mickey Mantle bat: $45,720
Patriots Spygate videographer Matt Estrella's Super Bowl ring: $15,810
'Ludicrous' To Tender TE As WR (Think Dennis Pitta)
Franchise tag designations are around the corner.
Starting one week from today, teams can assign their franchise tag to one player of their choosing, and tight end Dennis Pitta is a candidate in Baltimore.
There has been talk about Pitta costing $5 million more than expected if he challenges his designation as a tight end. Like New Orleans Saints tight end Jimmy Graham, Pitta played a significant amount of time at slot receiver and could make an argument to be designated as one.
SI.com's Peter King thinks any tight end that challenges to be a wide receiver is outrageous.
"I think Jimmy Graham is a tight end, regardless of where he lines up on the field. It's ludicrous there's even a discussion about whether Graham should be tendered as a tight end (at a franchise number of $6.8 million) or wide receiver (at $11.6 million)," wrote King.
"Watch the game today. You see how often teams split out tight ends and even fullbacks. Remember the San Francisco-Baltimore Super Bowl, when the 49ers split out tight ends and even fullback Bruce Miller consistently during the game? Splitting a player away from the formation doesn't mean he's not what he is defined as. It's going to be a sad day for football if head coaches like Sean Payton have to consider when they formulate a game plan, 'Well, I can't flex Graham out too often, or he'll be considered a wide receiver.' Just a stupid, stupid can of worms that has been opened up.
Youth Movement On Offensive Coaching Staff
The Ravens are shaking things up with their offensive staff.
Not only will they have five new faces coaching the offense this season, but they will have gotten, on average, six years younger.
"It was time to get a fresh start and fresh ideas. In the process, the Ravens got much younger on the offensive staff," wrote ESPN's Jamison Hensley. "Last year, the average age of the main position coaches on offense was 53 years old. Now, it's 47 years old after the addition of Wisconsin running backs coach Thomas Hammock and the reported hiring of University of Pittsburgh wide receivers coach Bobby Engram.
"Not only do the Ravens get a chance to groom some coaches who could get promoted down the line, but they also bring in coaches who can better relate to the players. Hammock is 31 years old (four years older than Ray Rice), and Engram is five years removed from playing in the NFL. Coach John Harbaugh could have brought in a couple more former Houston Texans assistants who are familiar with Gary Kubiak's offense. But adding younger coaches like Hammock and Engram will pay off in the long run."