Johnson Tells Time He Tried To Fight Lewis
Remember this huge hit Ray Lewis laid on Chad Johnson back in the day?
The collision put the receiver on his back and sent his helmet flying. Lewis was penalized for unnecessary roughness and later received a fine.
Johnson, formerly known as Ochocinco, wasn't happy about the hit at the time, and in a Throwback Thursday tale, tweeted about confronting the Ravens linebacker after the game.
"I remember waiting for Ray Lewis outside the locker room after a game for knocking my helmet off unnecessarily‼" Johnson tweeted. "He went out the side door, Ed Reed had to talk me out of putting these paws on Ray."
Ravens tackle Michael Oher remembers the incident, replying to Johnson's tweet and noting that the receiver brought friends.
Johnson added that wasn't the only time he confronted Lewis. He "stepped" to Lewis again during pre-game warm-ups at another matchup.
"2nd time we played the Ravens I caught Ray slipping in pre-game, I stepped to him, he started preaching, I was like the Lord can't help you!" Johnson tweeted. "So I square up ready to go from the shoulders and Ray is steadily reciting a scripture and I'm ready to rumble, I'm like let's run it WTF!!! Long story short Marvin Lewis broke it up and saved Ray from getting beat up in pre-game."
So how much of Johnson's story should we believe, considering the two have been close buddies over the years and regularly joke around? Does the lanky 6-foot-1, 188-pound receiver really think he could have taken on the fiery linebacker with a 50-pound weight disadvantage?
"Chad Ochocinco is just kidding about wanting to fight Ray Lewis for hitting him hard in a game," tweeted The Baltimore Sun's Aaron Wilson. "They're great friends, Lewis was his mentor."
If Johnson's claims really are true, he may have misunderstood Reed and Marvin Lewis' mediating gestures.
"Johnson may not know it, but he's the one Marvin Lewis was saving," wrote ProFootballTalk.com's Michael David Smith.
Pitta Could Be Done By Monday, 'Far Apart' With Monroe
Let's get the latest on the Dennis Pitta and Eugene Monroe contracts talk as free agency closes in …
The Ravens are "making progress" on a new deal with the 28-year-old tight end, but remain "far apart" with the left tackle, according CBSSports.com's Jason La Canfora.
Talks are going well enough with Pitta that La Canfora "wouldn't be shocked at all" if the two sides finish things up ahead of the 4 p.m. Monday franchise tag deadline or shortly thereafter. The tag could still be applied, but only to buy a little time to tie things up.
"If it's not done the Ravens would buy time by tagging him," La Canfora wrote. "Pitta would join Jimmy Graham, if unsigned, as franchise players in an NFLPA arbitration case arguing they should be compensated as receivers and not tight ends. In the meantime, the sides could continue to negotiate and there is a sense this could be resolved prior to any ruling being handed down."
Things don't look as promising with Monroe.
There is a "great gap still to bridge," but talks are ongoing.
"The sides were not close when exchanging figures at the NFL combine and they continue to talk," La Canfora wrote. "Given the dearth of veteran tackles, Monroe would likely fare well on the open market, and the Ravens will continue attempts to land him prior to March 11, when free agency officially begins."
Ravens Getting Salary Cap Relief
Here's something that could help the Ravens solidify deals with Pitta and Monroe: better-than-expected salary cap space.
The team reportedly freed about nearly $5 million in cap space with the releases of Vonta Leach and Jameel McClain. Add in the savings from the Terrell Suggs extension and reports of NFL salary cap increases, and the Ravens will be sitting more comfortably.
The official salary cap number could be announced as early as today, with multiple reports indicating it will jump to between $132 and $133 million. That would be nearly $10 million more per team over the 2013 season.
If the cap is set at $132 million, the Ravens will have $26.672 million in space. After all their tenders, that would go to $21.22 million, according to Brian McFarland of Russell Street Report.
That should give the Ravens enough flexibility to try retain a number of pending free agents, including Pitta, Monroe, Oher, Jacoby Jones and Daryl Smith.
"Thursday's moves are just the beginning of what could be yet another exciting free agency period in the NFL," wrote Baltimore Beatdown's Jason Butt.
Hensley: Cap Increases Could Save Koch's Job
Many analysts expected punter Sam Koch to be released with McClain and Leach, but that wasn't the case when the team announced cuts yesterday.
Koch is reportedly scheduled to make $2.2 million next season, and releasing him would have saved $1.6 million in cap space.
But the Ravens haven't even spoken with the punter, according to Wilson, who is reporting his roster status remains unchanged.
ESPN's Jamison Hensley believes the increased salary cap number may be the reason Koch is still with the team.
"The increased room could save Koch, who has been considered one of the Ravens' top three candidates to get released for salary-cap reasons," the blogger wrote.
Will Ravens Pursue D'Qwell Jackson?
It didn't take long for linebacker D'Qwell Jackson to set up visits around the league after being released from the Cleveland Browns this week.
Jackson is already scheduled to meet with the Tennessee Titans and Denver Broncos, and a total of eight teams have reached out, per Wilson.
CSNBaltimore.com's Clifton Brown gives five reasons why he thinks the Ravens should: 1) they could lose Daryl Smith to free agency, 2) they are familiar with the AFC North foe, 3) Jackson is a University of Maryland alum and may want to return, 4) they like cap casualties and 5) Jackson is looking for stability.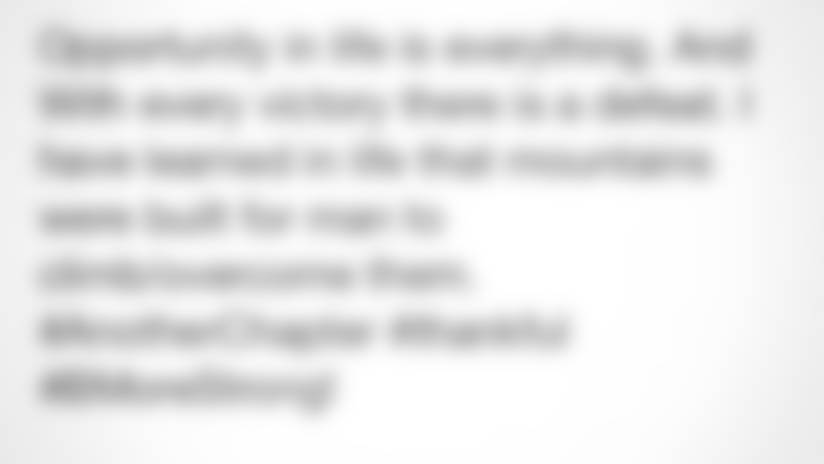 This date in Baltimore Ravens history: It was five years ago on Feb. 27 that Ravens linebacker Ray Lewis became an unrestricted free agent for the first time after 13 seasons in the NFL. [ESPN]
Ravens free-agent rankings: No. 7 James Ihedigbo. "A return is unlikely for Ihedgibo, especially after General Manager Ozzie Newsome said the team needs to add a more athletic safety," wrote Hensley. "The Ravens want to move Elam to Ihedigbo's strong safety spot, which is the first-round pick's natural position. The team would be interested in bringing back Ihedigbo as a special teams player, but he'll want to find a place where he has an opportunity to play on defense." [ESPN] 
"If Ravens free agent cornerback Corey Graham needs a new home, he might view Detroit as an attractive landing spot," wrote Clifton Brown. "Former Ravens secondary coach Teryl Austin is now the Lions' defensive coordinator, while former Ravens offensive coordinator Jim Caldwell is the Lions head coach." [CSNBaltimore.com]
Texas A&M wide receiver Mike Evans has been projected to the Ravens at No. 17 in countless mock drafts, but after an impressive combine performance, draft guru Mel Kiper has Evans climbing way out of the Ravens' range. Evans moved from No. 15 on Kiper's big board to No. 6. [ESPN]
Lawyer: Receiver Deonte Thompson's felony possession of marijuana charge being reduced to misdemeanor. [The Baltimore Sun]
@Ravens: Hey @StacyKeibler, look what we found in the archives... [Twitter]