Dumervil Mulls Ravens' 'Strong Bid'
The Ravens want pass rusher Elvis Dumervil.
However, the Broncos want him too and are competing for the prized free agent with an offer of their own.
Dumervil wasn't impressed with the Broncos' three-year offer, but Mike Klis reported it has slightly more money in the early portion of the deal than that of the Ravens.  Both teams are hindered by limited cap space, which tightened more for the Broncos after being forced to cut Dumervil because of a fax machine folly. The error cost Denver $4.89 million in dead money.
The Sun's Aaron Wilson reported Dumervil's preference remains to work something out with Denver, but Klis explained that Dumervil also has interest in the Ravens in part because of his connection with Ravens Linebackers Coach Don "Wink" Martindale. He was the Broncos' linebackers* *coach in 2009 when Dumervil posted a whopping 17 sacks.
At the time, Denver used a 3-4 defensive system that is similar to what Baltimore uses now. That was the first time in* *Dumervil's career that he moved from defensive end to outside linebacker.
The two sides do not have a visit scheduled at this time, per Wilson. The Steelers, Titans and Dolphins are all also reportedly interested, but have not made offers.
If the Ravens don't win the bidding war for Dumervil, there are other pass rushers on the market they could still land.
"Currently, Dumervil's decision is expected to come down to Baltimore and Denver," reported ProFootballTalk.com's Mike Florio. "Whichever of that duo doesn't get Dumervil becomes likely to land [Dwight] Freeney, with the Steelers as the possible alternative destination.
"The fact that Dumervil remains on the right side of 30 makes him more attractive than Freeney.  In Baltimore, Dumervil would help reverse the recent bleeding.  His addition also would constitute the ultimate tweaking of the Broncos, who lost in dramatic fashion to the Ravens in the postseason."
Passionate Debate: Will Ravens Make Playoffs? (Video)
Douglas is on the bandwagon with many other analysts, including Jemele Hill and Herm Edwards in the "First Take" video below, who don't believe Baltimore can overcome the recent departures of nine Ravens who started at least one game.
Edwards believes there's even a chance the Ravens could finish behind Cleveland, who hasn't had a winning season since 2007.
But analyst Michael Smith single-handily took on all three doubters, passionately arguing the Ravens will make the playoffs for the sixth-straight season.
"Here's why I'm banking on the Ravens to withstand all these losses: Ozzie Newsome and that front office," Smith said. "Because there are franchises that like to spend their money in March and there are other franchises who make their money in April."
(By the way, Edwards was mistaken in saying the Ravens rebuilt and missed the playoffs the year after their 2000 Super Bowl win.  The Ravens actually restructured many deals, trying to keep their Super Bowl team together in an effort to repeat. They did let go of quarterback Trent Dilfer. That team lost in the divisional round of the playoffs the next year. And the result of that 2001 season is why the Ravens said they are not restructuring contracts this season to try to repeat.)
Harbaugh Reaches Out To McKinnie
"Just got off the phone with Coach Harbs," free agent tackle Bryant McKinnie tweeted yesterday afternoon.
"SIGN WITH US," receiver Torrey Smith pleaded shortly after.
McKinnie later told CSNBaltimore.com that after Harbaugh called, one of the offensive line coaches called 10 minutes later, hoping to retain the 11-year veteran.
The 6-foot-8, 360-pounder is talking with a few other teams, per Wilson, but "nothing concrete has developed."
McKinnie has made it clear that he is looking for the highest bidder and isn't interested in giving a discount to the Ravens. He said he already did that last year.
Reed Stiff-Arms Houston Media
Upon arriving at the airport in Houston, Ed Reed was greeted by reporters.
But he wasn't interested in talking.
"Reed refused to speak to reporters: 'Not tonight. I'll catch y'all tomorrow,'" tweeted the Houston Chronicle's John McClain. "We chased Reed all the way to parking lot after waiting 3 hrs and wouldn't give us courtesy of even stopping. For 34 years I've met All-Pros and Hall of Famers at airport and can't remember any of them refusing to comment.
"Oh well. It only matters what Reed does on the field. He was so nice when we met him last week, though."
Reed is expected to sign his three-year deal today and be introduced as a Texan at a news conference. NFL Network's Adam Breer reported the deal is worth at max $15 million with $6 million coming in the first year. 
"The Texans were willing to pay a little extra for Reed's experience and ball skills. The Ravens were ready to make a clean break from the Reed-Ray Lewis era and gave him no extra money for name value."
Pollard Signs With Titans
Despite surprisingly leaving Baltimore after the team's Super Bowl victory, Pollard seemed to understand the move.
Asked if it was difficult to leave Baltimore, Pollard told ESPN's Josina Anderson: "Oh wow, I can't say enough about Baltimore. They were great to me and my family. I will cherish that experience and the relationships I built with the people there for the rest of my life."
With both Pollard and Reed gone, the Ravens will be without their two starting safeties from last season. AFC North blogger Jamison Hensley says the Ravens have not only lost leadership in the defense, but also players who are defined by their toughness.
"Pollard, 28, was never the fastest defender or an asset in pass coverage, but he could hit," Hensley wrote. "He was fearless and intimidating. Pollard was the physical presence in the secondary, and his forced fumble in the AFC title game was key to getting the Ravens to New Orleans."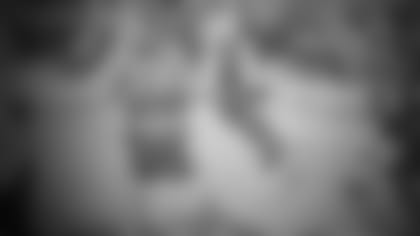 Receiver Anquan Boldin knows from experience with Joe Flacco that it will take time to develop a rapport with new quarterback Colin Kaepernick. "There has to be a trust factor," Boldin said. "Like I said, it didn't happen overnight [with Flacco]. It took probably a year for us to get on the same page and for him to have complete trust in me. So hopefully me and Colin can get together and try to shorten that window." [Sacramento Bee]