Harbs' TV Time, Hat Create Fun Family Feud
What do John Harbaugh and Earvin "Magic" Johnson have in common?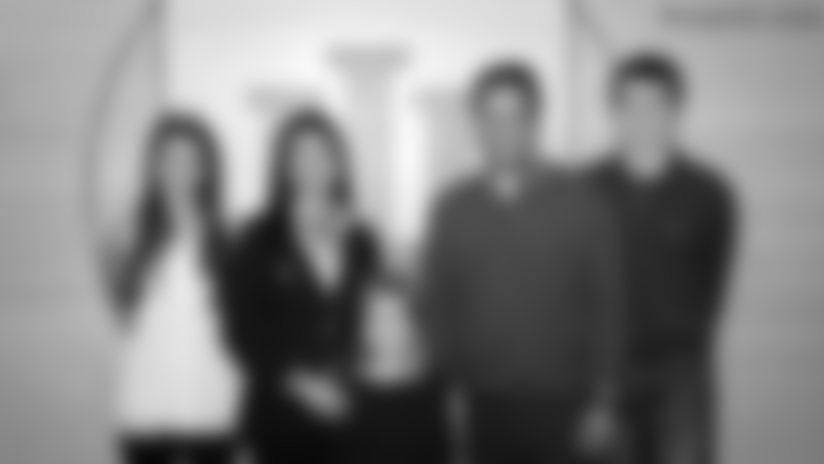 They both got plenty of camera time during the Michigan St. and Connecticut NCAA Elite 8 matchup at Madison Square Garden Sunday. They were also both rooting for the Spartans, who ended up losing, 60-54.
But seeing Harbs sport a Michigan St. hat and support the team on national TV came as a surprise to one family member.
Harbaugh's younger sister, Joani, happens to be married to Indiana men's basketball head coach Tom Crean (pictured to the right). And in case you didn't know, the Hoosiers and Spartans are Big 10 rivals.
Think Ravens-Steelers-type rivalry.
"I see my Bro. In Law John Harbaugh in a Spartans hat at MSG. INTERESTING. On my way to @Lids for a Patriots or a Steelers Hat. He won't mind," Crean tweeted.
I see my Bro. In Law John Harbaugh in a Spartans hat at MSG. INTERESTING. On my way to @Lids for a Patriots or a Steelers Hat. He won't mind — Tom Crean (@TomCrean) March 30, 2014
Crean's fun-natured tweet went viral, and just in case people didn't realize there were no real hard feelings, he followed it up with this:
"All John Harbaugh tweets were all in fun. @Mateen_Cleaves, John Harbaugh and Tom Izzo are family. Should have included the LOL." Crean also later tweeted his congratulations to Michigan State for their season.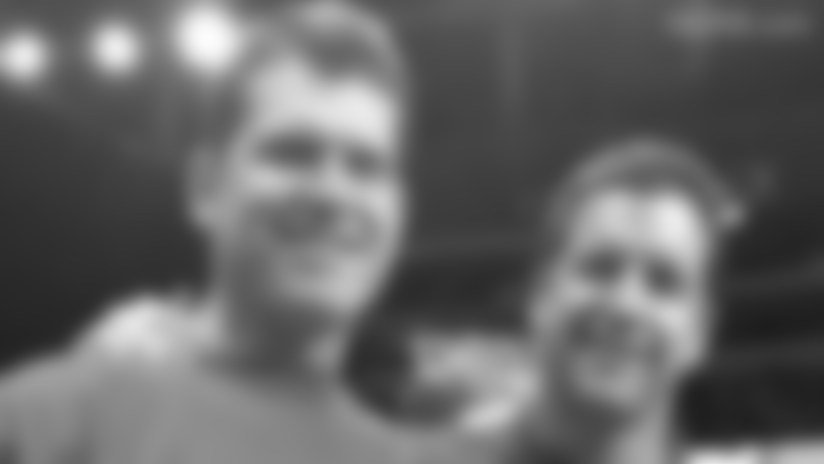 Harbaugh has been known to give a pep talk or two to Crean's Hoosiers over the years.  In the picture to the right, John and Jim both made the trip to Georgia to support Crean when Indiana played Kentucky in the 2012 Sweet 16. They wore red T-shirts with the phrase #BENCHMOB on the front. John has been spotted passing out towels on the bench, organizing folding chairs and "hustling like a student manager," per WDRB.com
And that wasn't the only family line Harbaugh crossed with his Spartan hat. Brother Jim starred at quarterback for Michigan and father Jack was an assistant there under Bo Schembechler.
So why was Harbaugh rooting for the green and white?
It probably has something to do with the man Harbaugh was seated next to during the game: Ravens Special Teams Coordinator Jerry Rosburg.
Rosburg was roommates with Michigan State Head Coach Tom Izzo back in the day. They were coaching assistants together at Northern Michigan University in the early 1980s, and Rosburg stood in Izzo's wedding in 1992.  Rosburg always sends Izzo about 20 Tom and Jerry frozen ice creams every time he advances to the Final Four. Izzo returned the favor when the Ravens advanced to the Super Bowl in 2013.
And it will be fun to see if Crean also "returns the favor" to Harbaugh during the next Ravens-Steelers matchup.
Where Ravens Fall In DeSean Jackson Sweepstakes?
Shortly after an NJ.com story surfaced Friday about Eagles wide receiver DeSean Jackson's gang connections, the team cut the 27-year-old veteran. Philadelphia previously had him on the trading block.
Anyone want a healthy receiver that topped 1,300 yards last season heading into his prime? He didn't have a hard time finding interested suitors. Jackson, who vehemently denied being a gang member, is scheduled to visit the Washington Redskins today.
Several teams are reportedly interested in Jackson, including the Oakland Raiders and Buffalo Bills, so ESPN's NFL Nation reporters assessed each team's level of interest.
Ravens reporter Jamison Hensley gauged the Ravens' interest as "low."
"The Ravens made their big move at wide receiver when they signed Steve Smith in free agency," he wrote. "That addition gives the Ravens their deepest wide receiver group in years, with Steve Smith joining Torrey Smith, Jacoby Jones and Marlon Brown. Plus, the Ravens are looking to extend the contract of Torrey Smith before the draft."
When Jackson was on the trading block, our own Ryan Mink was asked about the chances of the Ravens making a move. He said it was 0 to 1 percent. But now that Jackson is a free agent?
Ray Rice Marriage Not A Legal Maneuver
With running back Ray Rice marrying Janay Palmer a day after he was indicted on charges of third-degree aggravated assault for allegedly knocking his fiancée unconscious, many started to speculate the marriage was simply a legal maneuver.
In some states, a victim can claim marital privilege in order to not testify against their loved one.
But The Baltimore Sun's Justin Fenton explained that law does not apply in the state of New Jersey for domestic violence cases. So married or not, the law will require Palmer to testify if called upon.
"For those doing armchair legal theory, we reported Thursday that there's no marital privilege in New Jersey in domestic violence cases," Fenton tweeted.
The two were engaged prior to the incident in an Atlantic City casino, and never broke off the engagement after it either. Per ESPN, the ceremony had been planned for a couple of weeks, long before Rice knew whether he'd be indicted.
"Their marital status in New Jersey may not at all influence the logistics of this case because in fact she might be a compellable witness," attorney Byron Warnke, who is not affiliated with the case, told WJZ.
That doesn't change Buffalo Bills linebacker Brandon Spikes' opinion of Rice, who took to Twitter to offer some harsh words. He accused Rice of marrying Palmer to "save his image" and wrote that "someone should choke him out."
Still, the Ravens have stood by Rice and so have many of his teammates, including wide receiver Torrey Smith. Smith told media Saturday night at his charity basketball game that Rice and his now wife, Janay, are "in a good place."
"Everyone knows that we're tight. I'm tight with Ray, I'm tight with Janay. He is like a brother to me and she's like a sister to me and my wife as well," Smith said at his charity basketball game. "I went by yesterday after everything happened and checked up on them and they're happy ... they're growing. They're trying to better themselves from it.
"I'm there to support them no matter what happens, and that's both of them. I wish them the best and they are making themselves better."
WR Cody Latimer Gets Ravens Private Workout
The Ravens are continuing to look at several wide receiver draft prospects.
Wide Receivers Coach Bobby Engram is traveling to the Hoosiers' Bloomington campus to conduct a private workout for wide receiver Cody Latimer, according to sources from The Baltimore Sun's Aaron Wilson.
"Latimer also has a private workout for the Seattle Seahawks and is regarded as a rising draft prospect with six official pre-draft visits, per the source," Wilson wrote.
At 6-foot-3 and 215 pounds, Latimer caught 72 passes for 1,096 yards and nine touchdowns last season.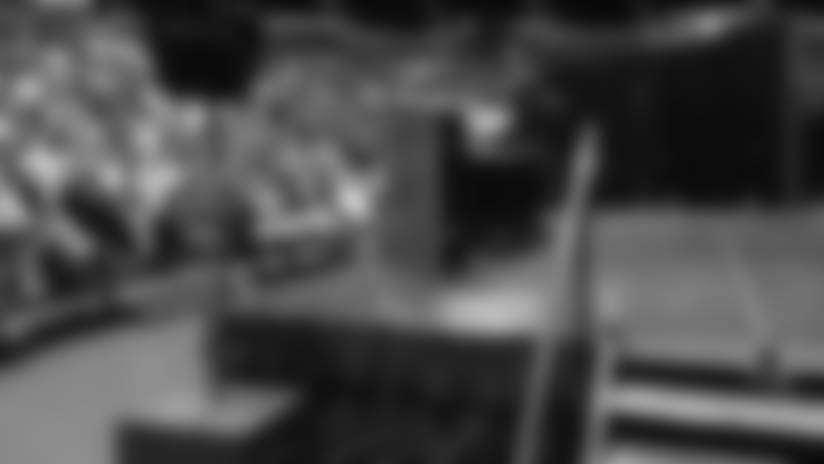 Two weeks ago the Ravens were reported to have interest, before they signed safety Darian Stewart … @RavensInsider: Ryan Clark visited the Seahawks this week, according to a league source [Twitter]
In case you missed it, here's the recap and the dunk highlight video … @TorreySmithWR: RT @Ravens: Great turnout by #RavensNation for @TorreySmithWR's charity hoops game! [Twitter]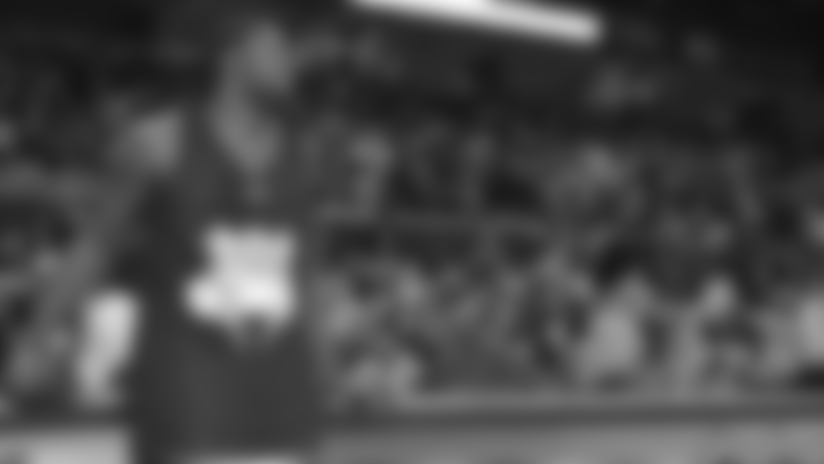 @gdowning14: Also, the fact that Torrey can get so many players from around the NFL to participate speaks to respect he gets from his peers. [Twitter]
@89SteveSmith: Teaching my son the family business. .. I live for these days..  [Twitter]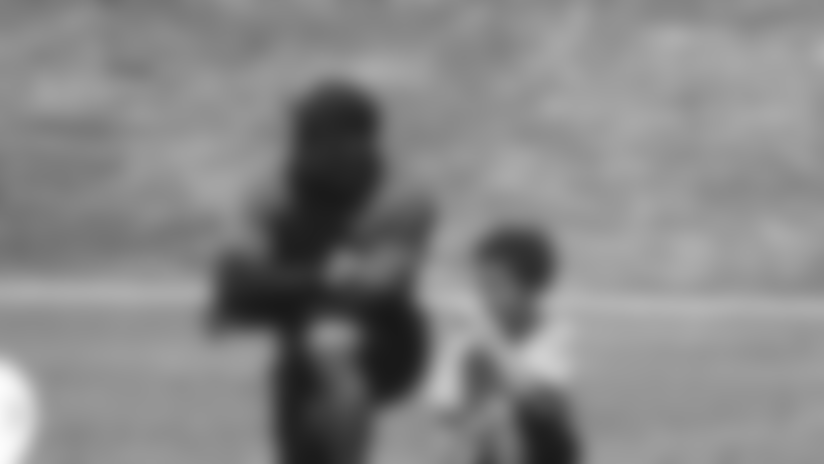 At 36, the Baltimore Orioles public relations director recently died from lung cancer … @masnRoch: This plaque will hang in the press box, behind Monica Barlow's seat. [Twitter]