30 Players To Attend Draft, Many Linked To Ravens
The league has topped itself again with a record 30 prospects confirmed to attend the 2014 NFL Draft at Radio City Music Hall in New York on May 8.
With more prospects in attendance, the better the chance Ravens fans have of seeing their first-round pick waiting in the "green room" for a much-anticipated call from General Manager Ozzie Newsome and handshake with NFL Commissioner Roger Goodell on stage in front of the cameras.
Many of the 30 athletes attending the draft have been linked to the Ravens, with one player popularly predicted to the Ravens in mock drafts missing from the list: Notre Dame offensive tackle Zack Martin.
"Bringing more players to the draft gives the NFL more opportunities to promote its stars of the future, but it also makes it more likely that several players will go through the awkward experience of remaining in the 'green room' throughout the first round and into the second or third round," wrote ProFootballTalk.com's Michael David Smith.  "It's even possible that a player among the 30 invited could drop all the way to Day Three of the draft.
"But most of the players invited will hear Roger Goodell call their names during the first round. And as the NFL continues to grow the draft into not just the league's biggest offseason event but one of the major parts of the sports year, more players than ever before will be there."
For the first time since 2009, a running back will not be at Radio City Music Hall. Last year, a running back wasn't taken until late in the second round.
Below is the full list of invitees in order of ESPN draft guru Mel Kiper's Top 100 big board rankings, noted in parentheses. The asterisks (*) indicate a prospect that has been projected to the Ravens in a mock draft or linked by various pundits.
Jadeveon Clowney, DE South Carolina (1)
Sammy Watkins, WR Clemson (2)
Khalil Mack, LB Buffalo (3)
Greg Robinson, T Auburn (4)
Taylor Lewan, T Michigan (5)*
Mike Evans, WR Texas A&M (6)*
Jake Matthews, T Texas A&M (7)
Eric Ebron, TE North Carolina (8)*
C.J. Mosley, LB Alabama (9)*
Brandin Cooks, WR Oregon State (12)*
Odell Beckham, Jr., WR Louisiana State (13)*
Justin Gilbert, CB Oklahoma State (14)
Teddy Bridgewater, QB Louisville (16)
Blake Bortles, QB Central Florida (17)
Johnny Manziel, QB Texas A&M (18)
Ha Ha Clinton-Dix, S Alabama (19)*
Ryan Shazier, LB Ohio State (20)
Calvin Pryor, S Louisville (21)*
Marqise Lee, WR Southern California (23)*
Cody Latimer, WR Indiana (29)*
Cyrus Kouandjio, T Alabama (32)
Timmy Jernigan, DT Florida State (33)
Ra'Shede Hageman, DT Minnesota (35)*
Jason Verrett, CB Texas Christian (37)
Morgan Moses, T Virginia (38)
Bradley Roby, CB Ohio State (39)
Kyle Fuller, CB Virginia Tech (40)
Kony Ealy, DE Missouri (43)
Jimmy Garoppolo, QB Eastern Illinois (46)
Jordan Matthews, WR Vanderbilt (47)
Ranking John Harbaugh Among Baltimore Coaches
With John Harbaugh's immortalization into the Miami University's "Cradle of Coaches" over the weekend, it got ESPN's Jamison Hensley thinking about where the Ravens head coach ranks among Baltimore's "cradle."
Hensley considered four top Baltimore NFL coaches that could make a case for being the best:
Weeb Ewbank (1954-62): record of 61-51-1 (.539), two division titles, two NFL titles
Don Shula (1963-69): record of 73-26-4 (.737), two division titles, no NFL titles
Brian Billick (1999-2007): record of 85-67 (.559), two division titles, one NFL title
John Harbaugh (2008-present): record of 71-38 (.651), two division titles, one NFL title
Each has a legitimate case for the top spot.
Ewbank has the most titles (division and NFL), Shula has the best winning percentage, Billick is the winningest coach, and Harbaugh already has several titles and is 15 wins away from Billick with three fewer years.
But of all four, Hensley gives the edge to Harbaugh even though critics will say he won with iconic leaders like Ray Lewis and Ed Reed on the roster. Billick also had Lewis and Reed and the other coaches also had stars, such as Johnny Unitas.
"Still, it's hard to argue with Harbaugh's results, especially when many raised an eyebrow after the Ravens hired an outside-the-box candidate," Hensley wrote. "Since Harbaugh was hired in 2008, only the New England Patriots have won more games than the Ravens. Harbaugh is the only head coach in NFL history to win a playoff game in each of his first five seasons. His 71-38 career record ranks as the fourth-best among active coaches in terms of winning percentage, trailing Jim Harbaugh, Bill Belichick and Chuck Pagano. 
"But, when it comes to the history of Baltimore NFL coaches, it's difficult to put anyone above Harbaugh right now."
Fans tend to agree with Hensley. Of the 1,161 voters, 49 percent say Harbaugh is the best, 27 percent say Shula, 16 percent say Ewbank and only eight percent say Billick.
Why Ravens Put McClain On Reserve-Retired List Is Mystery
The Ravens put Rolando McClain back on the reserve-retired list after the 24-year-old linebacker retired Monday for the second time in less than a year.
The move ensures the Ravens hold the rights to McClain in case he changes his mind again, and it's a move that is creating much confusion in Hensley's mind.
"If you're counting at home, McClain spent four days off the retired list before going back on it," Hensley wrote. "By using this designation, the Ravens still hold McClain's rights if he wants to return. Why would the Ravens do this? That is one of the greatest mysteries in my 14 years of covering this team. 
"At this point, no one can believe McClain will follow through on any comeback attempt after retiring twice in an 11-month span. You have to wonder whether he's just trying to break Brett Favre's streak of going on/off the retired list."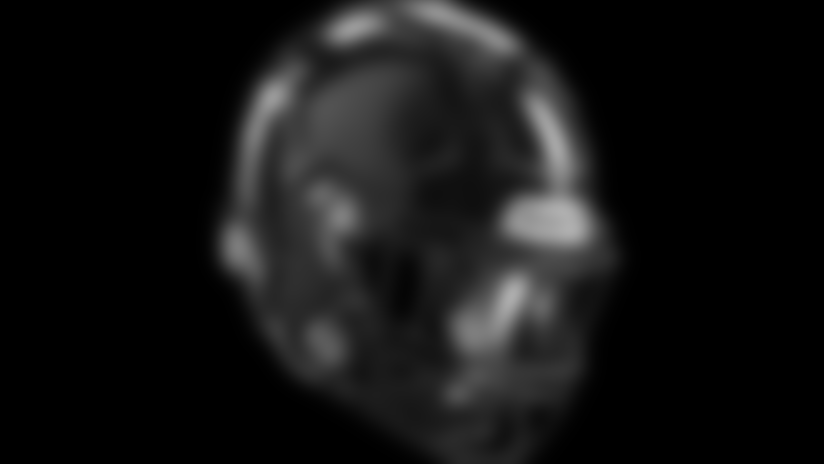 @bhofheimer_espn: Two Baltimore favorites here prepping for @ESPNNFL's draft coverage today: @MelKiperESPN and Ray Lewis. [Twitter]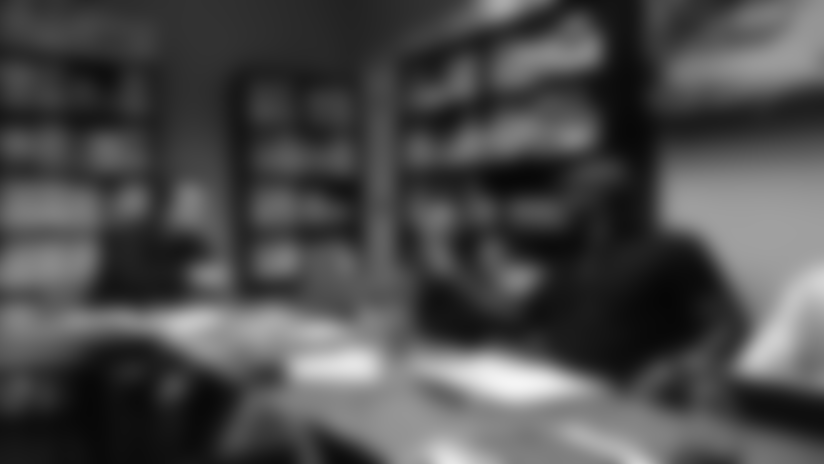 @JohnnyCrabCakes: We do things 1st class around here - @RayRice27 made sure @89SteveSmith got the best tonight. [Twitter]