Cost To Trade Up For OT Johnson. Worth It?
After the Ravens made Joe Flacco the richest quarterback in NFL history, his blindside protector from the Super Bowl, Bryant McKinnie, gave the team a little advice:
It looks like the Ravens agree, and if rumors are correct, they may be willing to pay a premium for what's considered one of the best insurance plans coming out of the draft.
Baltimore is rumored to be "keeping an eye" on Oklahoma left tackle Lane Johnson and could be willing to trade up for him at a "reasonable cost," reported The Baltimore Sun.
But what exactly is a "reasonable cost?"
Johnson is considered the third-best tackle in the draft and could be taken off the board as early as pick No. 5 and likely no later than No. 12. ESPN draft guru Mel Kiper had Johnson slipping to the Chargers at No. 11, but noted: "My guess is they'll need to trade up for Johnson. Expect a change here."
General managers use a trade chart that creates a point value for each pick, and with some simple second-grade math, you can figure out a general idea of what it would take to move from the 32nd pick to the top 10 of the draft.
Last week, my colleague Garrett Downing explored what it would take to trade up for Johnson based on a trade chart found on several draft* *websites.
Johnson would not come cheap.
Projecting that the left tackle would go between picks 5-12, here are two trade packages Downing came up with based off the trade chart:
First-round pick (No. 32), second-round pick (No. 62), next year's first-round pick.
First-round pick (No. 32), second-round pick (No. 62), third-round pick (No. 94), next year's second-round pick
"That's an awful lot of picks to get a tackle," Comcast SportsNet's Rob Carlin said of having to give up a second-rounder and future picks. "I just don't know. Unless you know for sure that's Jonathan Ogden or something close to it, seems like a lot to give up."
Carlin asked analyst Brian Mitchell if the Ravens should pay that kind of price for Johnson. And because of the Ravens' investment in Flacco, combined with his trust in General Manager Ozzie Newsome, Mitchell says the expensive price would be worth it.
"Because I look at the fact that they paid Joe Flacco that amount of money … you have to protect him," Mitchell said. "Obviously, the Ravens believe he is totally their future. And I will say this, if the Ravens are saying they need to go with a left tackle and they've already identified the guy, I'm going to believe that guy is going to be a very good player.
"[I]f you want to go with somebody young and you want to protect his back, you have to pay the price. … If it's Ozzie Newsome and the Ravens brass [moving up], I would have to trust that, and believe in them."
Objective Moneyball Ravens Mock Draft
We'll be posting the final round up of pundits' mock drafts later today.
But predictionmachine.com believes it has one of the only "objective" mock drafts that focuses solely on verifiable information and ignores what pundits think will actually happen.
It's what teams should do, rather than what they will likely do, which the website doesn't take into consideration, but pundits do.
"Each draft selection below finds the ideal fit at each point based upon team needs with current roster, previous and future picks and ability to tolerate risk, players' strengths, weaknesses and variance (difference between ceiling and floor), offensive and defensive scheme assignments, and all players' relevant talent levels," Matt Richner and Paul Bessire explained.
If you compare this Moneyball approach to Kiper's overall big board, for example, the rankings are drastically different.
For example, Kiper has BYU defensive end Ezekiel Ansah ranked at No. 9 on his big board, while predictionmachine.com has him ranked at No. 34 (and they don't even have offensive linemen included on their board because they aren't as "objective" with less statistics available).
With that said, here's who the website has the Ravens selecting with all 12 of their current draft picks:
| | | | | | |
| --- | --- | --- | --- | --- | --- |
| Round | Pick | NFL Team | Player | Position | School |
| 1 | 32 | Baltimore | Khaseem Greene | ILB | Rutgers |
| 2 | 62 | Baltimore | Nigel Malone | CB | Kansas State |
| 3 | 94 | Baltimore | Markell Rice | S | American International |
| 4 | 129 | Baltimore | Mike Glennon | QB | NC State |
| 4 | 130 | Baltimore | Emmett Cleary | OT | Boston College |
| 5 | 165 | Baltimore | Tavarres King | WR | Georgia |
| 5 | 168 | Baltimore | Chris Faulk | OT | LSU |
| 6 | 199 | Baltimore | Kemal Ishmael | S | UCF |
| 6 | 200 | Baltimore | Matt Evans | ILB | New Hampshire |
| 6 | 203 | Baltimore | JC Tretter | OG | Cornell |
| 7 | 238 | Baltimore | Allen Chapman | CB | Kansas State |
| 7 | 247 | Baltimore | Brent Russell | DT | Georgia Southern |
Dameshek: Jimmy Smith Among Ravens' Worst Picks. Huh?
The best are no-brainers: the first round of 1996 with Jonathan Ogden and Ray Lewis, and then Joe Flacco (2008), Ed Reed (2002), Ray Rice (2008) and Jamal Lewis (2000).
Dameshek's choices for the worst: Kyle Boller (2003), Travis Taylor (2000), Mark Clayton (2005) and Jimmy Smith (2011).
Sure, after dealing with injuries in each of his first two seasons, Smith would be the first to admit that he hasn't yet lived up to his first-round billing.
But the second-year corner out of Colorado was a big part of the Ravens' final defensive stand that led to the Super Bowl victory in February. He's slated to compete for the No. 2 corner on the team in 2013, and has loads of potential if he can stay healthy.
I give Dameshek some credit for acknowledging that his selection of Smith is a stretch. And he was pulling at straws; he couldn't even fill the last spot of worst picks, saying that Newsome has a "near-flawless" record.
"Considering [Smith's] only been in the league for two seasons (during which he's been hurt a lot), this one could be a little unfair," Dameshek wrote. "Then again, even when healthy, he's been beaten out by guys with lesser pedigrees for a starting spot in the lineup. Time to step up in 2013, Mr. First Rounder."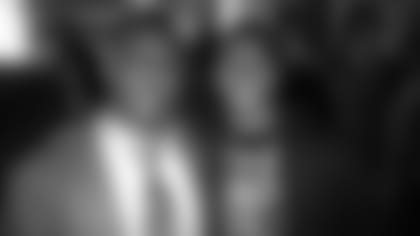 @RayRice27: #Legend RT @BarrySanders: At the ESPN party with @RayRice27 [Twitter] * @RavensInsider: U. Penn hybrid outside linebacker-defensive end Brandon Copeland drawing interest from Texans, Ravens, Steelers and Eagles. * @BrentCSN: Too funny!  @lindseyyok: Sounds horrible RT @steelers: How does Maurkice Pouncey signed hat sound for trivia prize?? * @TeamFlacco: Check out behind the scenes shots of @1stMarinerBank's commercial shoot with Joe this past Sat. thx TeamFlacco * @TheRealJacoby12: my mom posted her first blogsoshelnet.com add her and see what she has to say. username: Elouise108 [Twitter] * @billsperos ESPN storyteller]: @ravensbuzztap via ESPN Playbook @JamesIhedigbo talks about #Ravens and [giving back through HOPE Africa. [Twitter/ESPN] * "Sometimes it is difficult to believe that Ravens receiver Torrey Smith is just 24 because he has already experienced a lifetime of tragedy and jubilation," writes thepostgame.com. "Smith helped raise six younger siblings as his mom went to school during the day and worked at night. But he still became a star at Maryland, earned his college degree and got drafted by Baltimore. … Given his experience, it is easy to see why Smith has a broad perspective of life that extends beyond football." [thepostgame.com]