Are Jacoby and Karina Dating?
You've seen the smoldering chemistry between Ravens' Jacoby Jones and professional dancer Karina Smirnoff. (You haven't? Check out the GIF below.)
Monday night's slow and sensual rumba perfectly showcased the passionate connection they share. In the dance, the two had to "act out" falling in love.
"Which wasn't hard to do," Jones told "Entertainment Tonight" (ET).
When two people share that kind of chemistry, it's only natural to ask if an off-the-dance-floor romance is developing.
The dance couple knew the questions would be coming, and were ready when ET came asking last week.
I think (?) it's safe to say the two are not dating, but Smirnoff is playing mind tricks.
"Oh we just decided to come out right away," she said. "We're dating."
"Yeah, we're married," Jones added, while the two were both laughing and clearly joking.
Smirnoff joked about the proposal, but then got serious.
"No, you want to have chemistry. It's a man-woman dance," Smirnoff told ET. "You don't want to look like a brother-sister dance all the time. We have a lot of that too, but you do want to create a certain look. So if people speculate, 'Oh, could they be dating?' that means we're doing a good job."
OK, cool. Door closed, you're not dating. Let's move on –
"And technically we could be dating," Smirnoff said, opening the door back up. "We both … you know, he's a man, I'm a woman, but we're not … but we could … I don't know where I'm going with this."
Smirnoff's comments trailed off with laughter as she put her head down and leaned over to Jones and touched his arm as if she wanted him to save her.
All Jones added was, "What she said."
Twitter Handle For Jacoby's Booty
Smirnoff isn't shy about her affinity for Jones' backside.
"His butt is incredible," she said, looking directly into ET cameras.
It's so incredible that she wants to see a Twitter handle for Jones' booty, an idea the Super Bowl hero vehemently objected to.
"No!" Jones exclaimed. "I'm a man. You not about to talk about my butt on national TV."
"Women talk about men's butts all the time," Smirnoff quipped back.
It was too late; Smirnoff and an ET producer were already brainstorming. Their suggestion?
Some of you men may sympathize with Jacoby, but I'm all for at least getting the hashtag going. #JJToush
Ozzie Among NFL's Best Talent Evaluators
Most everyone in Baltimore already knows the Ravens have one of the best talent evaluators in the league with General Manager Ozzie Newsome.
But ESPN's Bill Polian, a former long-time NFL executive who put Newsome at the top of his list, explains the secret to Newsome's success.
"When discussing the qualities associated with the league's best talent evaluators, you might think it starts with an ability to identify potential in draft prospects," Polian wrote. "On the contrary, what separates the best from the rest is an ability to first understand your own franchise.
"Ozzie understands exactly what the Ravens' needs are at all times, and he understands how players fit in their system. As a result, he makes the appropriate calls on draft day … and after."
Instead of going out to evaluate upcoming college talent, Newsome stays at the Under Armour Performance Center to attend each of the Ravens' practices to get a better pulse of the team's needs. He follows up again by watching practice tape.
Polian says the ability to first assess your own roster better helps guide the building of it through the draft.
Polian points to Dannell Ellerbe, Joe Flacco* *and Ray Rice as examples of not just talented players, but players that perfectly fit the Ravens' system.
"Newsome doesn't just identify talent, he knows the rate at which to value it," Polian wrote.
The other top evaluators that made Polian's top-6 list are: Thomas Dimitroff (Atlanta Falcons), Ted Thompson (Green Bay Packers), Jerry Reese (New York Giants), Trent Baalke (San Francisco 49ers) and Kevin Colbert (Pittsburgh Steelers).
Rate Torrey's Acting Skills
It appears that receiver Torrey Smith tried his hand at little acting during his visit to the NFL Network Monday.
Then there's the video below where Smith "finds out life can be tough when you are both the on-air talent and your own intern."
Torrey, I love you, I really do, but I like seeing you make game-winning touchdown catches. Acting? Not as much. But I appreciate you trying yet another craft.
By the way, Smith really was an intern this spring, but for the government. He spent last month working for Maryland U.S. Representative (D) Elijah Cummings. Check it out.
Alabama OT Fluker Visited Ravens
The 6-foot-6, 334-pound prospect is projected to be a first-round pick, but those Ravens fans who are looking for a new left tackle to replace Bryant McKinnie and push Michael Oher to the right tackle may not be high on Fluker.
"[Fluker is] regarded as a mauling blocker and a pure right tackle prospect," wrote Wilson.
He started 35 games at right tackle, but there's talk that he could also become a right guard.
"[I'll go] wherever the team needs me right now," Fluker said. "It doesn't matter – left, right, left guard.  It doesn't matter, I can play center if you want me too."
Fluker has also met with the Patriots, Panthers and Vikings, according to Wilson.
The second-team All-American talks in the combine video below about studying Oher, noting that the two have similar styles.
Two Wide Receivers Coming For Workout
BaltimoreRavens.com columnist John Eisenberg believes the Ravens should use the draft to replace Anquan Boldin.
Newsome and Co. are doing their homework in case that's the route they decide to take, as two receivers are on their way to Owings Mills.
West Virginia wide receiver Tavon Austin and Virginia Tech wide receiver Corey Fuller are scheduled to take part in the Ravens' local Pro Day workout Thursday, according to Wilson.
Both hail from Maryland as Austin is a former Dunbar High School star and Fuller is a former Woodlawn High School standout.
While his smaller 5-foot-8, 175-pound build raises questions, Austin is projected to go in the first round with his proven track record as a dangerous slot receiver. He draws comparisons to Seattle's Percy Harvin.
Austin told our Garrett Downing at the combine that it would be a "blessing" to be drafted by the Ravens.
Austin has already visited the 49ers and is scheduled to meet with the Bengals, Browns and Rams, reported Wilson.
Fuller is another speedy receiver who was a track star in college. He already met with the Ravens* *at the combine and is projected to be selected between rounds three through five. He certainly wouldn't mind if it were by the Ravens.
"To be back at home would mean a lot," Fuller said. "I can be back there with my mom and dad, some friends that I haven't really spoken to since college, and I think it would be a good experience."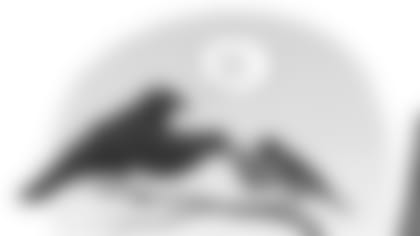 Great pic … @Cobra512: #Orioles opening day!#buckleup @Orioles @Ravens [Twitter] Photo Credit: Leanne Hannah * The Orioles didn't seem to need luck as they dismantled the Rays in a 7-4 victory yesterday … @TorreySmithWR: Wishing my bro @SimplyAJ10 and the @Orioles good luck as they kick of the season today #BIRDLAND [Twitter] * Ray Lewis' Florida house, with seven bedrooms and nine bathrooms, is for sale. [Bankrate.com] * Safety Christian Thompson's suspension implies that he had multiple violations of the league's substance-abuse policy. [ProFootballTalk.com] * @vleach44: Mom surgery went well thanks for all prayers [Twitter] * Did the Ravens ever want Ed Reed? [NFL.com] * @RavensCommunity: #Ravens Head Coach John Harbaugh stopped by the Ronald McDonald House in #Baltimore to visit some families #community [Twitter]