13 Ravens Draft Reactions Guaranteed To Make You Smile
There's a positive vibe coming out of Baltimore after the Ravens' draft weekend, as fans seem genuinely fired up about General Manager Ozzie Newsome's nine selections.
Reading some of the comments coming from Ravens Nation has made me chuckle, and I chose 13 posts that are guaranteed to make you smile. Here's to the start of a fabulous Tuesday ...
(Mobile site users, you will definitely want to click "View in browser" at the top of the page to see all these images.)
Madden Perriman, Super Mario Maxx
On Friday, I was able to meet first-round receiver Breshad Perriman and I told him about how Madden NFL already had a graphic made up of him playing as a Raven against the Steelers in the popular video game.  "Really?" he said, flashing a big grin across his face as I showed him the image below. It has to be a surreal feeling to see yourself as a video game character.
But did you know that second-round tight end Maxx Williams is already a video game star? In the post below, he is Super Mario Maxx jumping over two human beings on his way to a touchdown. Make sure you hit the volume icon to listen to the Super Mario Brothers sound effects.
Speaking of Williams, how cool is his reaction to getting drafted into the NFL?
After the Ravens used their top two picks on new targets for Joe Flacco, Head Coach John Harbaugh said he talked to his quarterback and described him as "fired up" about the new weapons.
Of course, anybody who knows Flacco also knows that the guy rarely gets amped up about anything. So, here are some posts that may more accurately depict Flacco's reaction to his added firepower:
And for good measure, apparently "Dos Equis" Williams is about to make Flacco the most interesting man in the world.
Can't Stop Laughing After Baltimore Trades Ahead Of Pittsburgh For Williams
Unless the Steelers feel like confirming or denying the reports that they were going to select Williams with their 56th-overall pick, we will never know for sure whether the Ravens stole him away from Pittsburgh by trading up to the 55th spot.
But as far as Ravens Nation is concerned, that's exactly what happened. Fans literally couldn't stop laughing, with posters Shane Ross, Sam McCook, Jerry Brown and Chris Washington depicting their reactions on the Ravens Facebook page.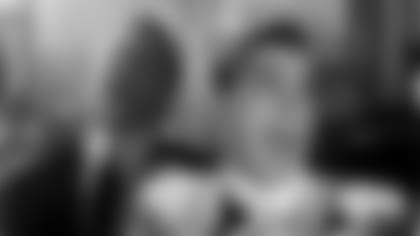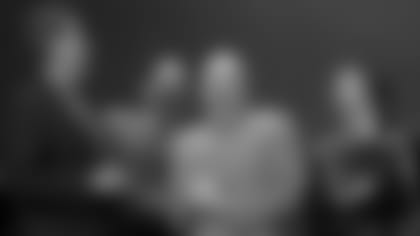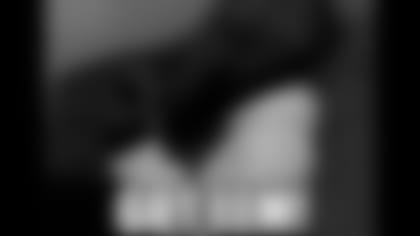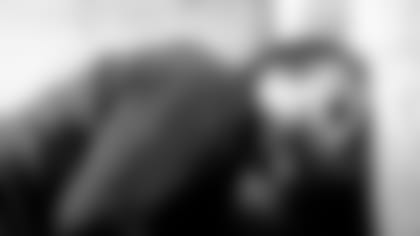 What Part Of 'I Got This' Don't Y'All Understand?
And last, but not least, a Baltimore classic meme.
After months of mind-numbing analysis of what the "Wizard of Oz" should or shouldn't do in the draft, one can imagine Newsome thinking to himself after all the work was done …
Perriman ALREADY Pegged As Potential Bust
The man hasn't even played a single NFL snap.
Yet Perriman has already been pegged as a potential first-round bust by ESPN and Pro Football Focus (PFF) writer Gordon McGuinness.
As McGuinness explains, most fans are ecstatic in the days following the draft (as was showcased in the posts above), but history proves that not all first-rounders will pan out. So, PFF chartered charted every college football game from the 2014 season to identify players who are at a higher risk of becoming a first-round bust.
You can bet being at the top of the list will motivate Perriman.
"[He] comes with the type of questionable hands that plagued [Torrey] Smith during his time in Baltimore," wrote McGuinness. "Although he had just one drop on deep passes, Perriman dropped eight of the 58 catchable passes thrown to him in total, which gives him a drop rate of 13.79 – the fourth-worst in this draft class. His ceiling is high, but so is the potential for him to be a bust."
The hands question is sure to haunt Perriman until he proves otherwise on the NFL stage. That said, his receivers coach at Central Florida, Sean Beckton, gave an interesting take on why Perriman struggled to hold onto the football early last season. 
Beckton took responsibility for wearing Perriman down during practice leading up to games early in the season.
"One of the reasons that we win is because those kids work extremely hard. Sometimes I think they're overworked," Beckton told The Baltimore Sun's Jeff Zrebiec. "Those things, to me, contributed to times where he didn't feel good from the rough week of practice. I don't think he was as mentally sharp on some of those days because of the weeks that he went through in practice. We take a lot of pride in working hard during the week, but toward the end of the week, you want to be fresh, you want to be able to go out and compete.
"I think a lot of those times, what we did during the week with him, kind of hurt him a little bit. He was our big-play guy and obviously during practice, when you're working big plays all the time, those reps add up. As the season went along, we kind of took some of his reps away this past year and he really, really took off at the back end of the year. He's got his pop back. He was more consistent catching the football. He didn't have as many drops. He was able to run. I just think his best football is ahead of him once he gets into the pro level and [Ravens wide receivers coach Bobby Engram] works with him. I don't think the drops will be an issue."
Knowing the reputation that Perriman had, the Ravens did a lot of homework on the 21-year-old pass catcher.
Beckton told Zrebiec that Engram and Ravens scouts spent plenty of time around Perriman and Knights coaches during the school's pro day. Plus, the Ravens had him in for a pre-draft workout, in which he reportedly didn't drop a single pass. Then, Engram spoke to Perriman on the phone the day before the draft, and Harbaugh watched tape of every single drop before the draft Thursday night.
"I'm sure that's not much different than the homework other teams do on prospective first-round picks, but it does suggest that the Ravens had honed in on Perriman for several weeks," wrote Zrebiec.
Hensley: Draft Speaks Volumes About Pitta
Just because the Ravens selected two tight ends during the draft – Williams in the second round and Nick Boyle in the fifth – doesn't necessarily mean that Dennis Pitta won't play this season.
But ESPN's Jamison Hensley says grabbing them was a smart move, and it speaks volumes.
"The Baltimore Ravens have never said (and likely never will publicly) that they're proceeding as if tight end Dennis Pitta isn't playing again. Their actions during the draft, though, said it all," Hensley wrote. "For the first time all offseason, the Ravens are in a spot where they're set at tight end regardless of what Pitta decides.
Hensley says that drafting the tight ends doesn't mean the Ravens are writing Pitta off. The opposite may be true, as they are rooting for a healthy return if possible.
If he does play, the Ravens will have an exciting tight end corps with Pitta, Williams, Boyle and second-year player Crockett Gillmore. If he doesn't play, the Ravens still won't have to call on an aging veteran like Owen Daniels, Dallas Clark and Visanthe Shiancoe, says Hensley. Either way, the Ravens have put themselves in a position to succeed with or without Pitta.
"Getting back Pitta would be a bonus, and the Ravens are now in position to think of it exactly that way," Hensley wrote. "The Ravens don't need Pitta to play in 2015 because of their shrewd work in the draft. If Williams and Boyle live up to expectations, tight end will be a position of strength for the foreseeable future."
Ravens Quietly Building Young, Versatile Defensive Line
Zrebiec says his favorite pick of the Ravens draft is defensive tackle Carl Davis. He admits that part of the reason he likes Davis is because of his introductory conference call with the media, in which Zrebiec observed a lot of confidence and attitude. (I admit, I loved it, too.)
Strong first impressions aside, Zrebiec likes the potential Davis has in the middle of the Ravens defensive line, rotating in with Timmy Jernigan and Brandon Williams.
"But beyond that, Davis is the typical Ravens draft pick in that he represented good value (most draft analysts had him as an early second-round pick), he satisfies a need in improving the team's defensive line depth and he comes with a sizable chip on his shoulder," Zrebiec wrote. "They just need him to be a part of the defensive line rotation. To secure a role and get more snaps, Davis will have to bring his effort on every play. The bet here is that he'll emerge as a key player for the 2015 Ravens, just like Jernigan did last year."
Davis is yet another young defensive lineman that the Ravens have drafted over the last few years. He joins a rotation that includes Brandon Williams, Jernigan, DeAngelo Tyson, Lawrence Guy, Christo Bilukidi, Kapron Lewis-Moore, Zach Thompson, Brent Urban and Casey Walker. All nine of them are 26 years old or younger.
"Quietly, the Ravens have developed a young and versatile defensive line," wrote Zrebiec. "With Chris Canty as the veteran leader of the group, it will make for an extremely interesting roster competition during training camp."
"The Ravens likely will bring in a big undrafted free agent class," wrote Zrebiec. "Even with the nine draft picks, they still have just 73 players on their offseason roster. That leaves room for as many as 17 additions. No team has had more success with undrafted free agents than the Ravens, and it appears that they'll have another impressive class this year." [The Baltimore Sun]