Lights Bizarrely Go Out Again … This Time On Orioles
What's up with power outages and Baltimore sports?
The lights went out again on another Baltimore team, but this time it was the neighboring Orioles.
The O's were in Tampa Bay last night, threatening to score the go-ahead run on the Rays in the eighth inning, when a bizarre power outage at Tropicana Field sparked a 19-minute delay.
Does this picture ring a bell, John?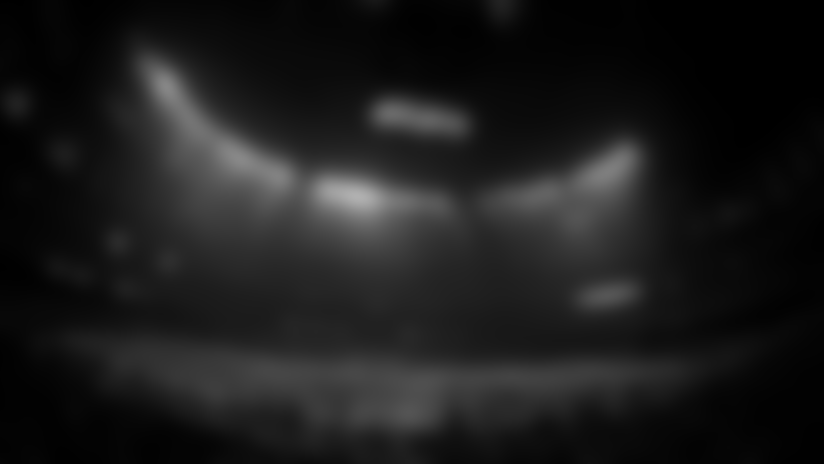 As the whole world knows, the Ravens also experienced a power outage at the Superdome in New Orleans when they were threatening to run away with the Super Bowl XLVII win over the San Francisco 49ers. The dim lights couldn't prevent the Ravens from victory, however, and it didn't stop the Orioles either, who went on to win 5-3.
No, it wasn't the NFL commissioner who turned out the lights in Tampa, just as it wasn't in New Orleans (sorry, Ray).
The Rays announced that Duke Energy, the electricity provider to the ballpark, had lightning strike a nearby transformer carrying an incoming power line.
Both club managers joked about the issue after the game.
"I was just hoping it wouldn't mess up the air conditioners," Baltimore's Buck Showalter said.
"I think there was a grand opening somewhere and it knocked the lights out," Tampa Bay's Joe Maddon added.
Ravens Likely 'Blowing Smoke' On Ebron
Something's a little fishy about the report that says the Ravens are targeting North Carolina tight end Eric Ebron in the first round of the NFL Draft, says ProFootballTalk.com's Mike Florio.
The Ravens guard their draft secrets like Fort Knox, so it raises a red flag that Tony Pauline of DraftInsider.net would get that kind of prized information. With Dennis Pitta and Owen Daniels on the roster, it doesn't make sense to Florio that they would ignore a* *more pressing need that early in the draft.
"[This] feels like an effort to ensure that Ebron, a player the Ravens don't need, will be gone before the Ravens pick, pushing someone the Ravens actually want farther down the board," Florio wrote.
"If the Ravens truly want Ebron, the Ravens are never going to let that cat out of the bag.  The far more likely explanation is that the Ravens want others to think they want Ebron, in order to help them get the guy they really want."
Ogden Applies For Medical Marijuana Dispensary License
After The Baltimore Sun tweeted out the news from the report, ESPN's Jamison Hensley made a clarification.
Ogden's lawyer confirmed to The Sun that he is an investor, but on behalf of his wife, Kema.
"His wife had an idea to get involved in a business and Jonathan decided to support his wife and didn't see anything wrong with it," Rick Hyde, Ogden's Washington, D.C.-based lawyer told Aaron Wilson. "It's something she wanted to do and he tried to be a nice husband and support her. He himself doesn't have anything to do with the business other than allowing her to participate in a business that's she's pursuing. She wants to try her hand in her business. She owns a boxing gym and he supports that as well. He himself has a passing interest in that as well."
No Surprise If Ozzie Was GM For Another 5 Years
After Ozzie Newsome told our own Garrett Downing that he would remain as the Ravens general manger until he doesn't enjoy coming to work anymore, Hensley started to speculate when that day could come.
"No one would be surprised if Newsome remained in his position for the next five years. Many forget that he's only 58 years old," wrote Hensley. "In the same respect, no one would be surprised if Newsome stepped down over the next year or two. He has nothing to prove as a general manager after building two Super Bowl teams. He had a health scare in November, when he was hospitalized overnight after the Ravens' overtime loss in Chicago." 
The Ravens are prepared for when Newsome ultimately decides to walk away after building a reputation as one of the best in the business. They promoted Eric DeCosta to assistant GM and hope he will take over when the time comes.
Newsome raised eyebrows at the end of last week's pre-draft press conference when everybody was getting up to leave, and he suddenly gave unprompted closing remarks about how grateful he was to the staff and how much he trusts them.
"Was this Newsome's way of hinting this is his final season?" asked Hensley. "Perhaps. In my 14 years of covering the Ravens, I don't remember an instance where Newsome ended a news conference quite like this. I also know Newsome doesn't tip his hand too often." 
@JayGlazer [FoxSports.com]: Browns won't be drafting Manziel at #4. I know it's been out there a ton that they will but no that's not how they have it. … And Oakland doesn't take him at 5 either. Me? Personally? I looooove what he does out there. But I don't make a pick. [Twitter] * NFL Commissioner Roger Goodell gets roasted in Twitter Q&A. "[Y]ou'd think they would have learned from the #AskEmmert*debacle," wrote Nicole Conlan. NCAA President Mark Emmert got many unsavory questions in a Twitter chat in April. [SportsIllustrated.com] * CONTROVERSY in the Ravens digital media department … @gdowning14: Factual errors. --> RT @ryanmink: Greatest video we have ever made. "Mink dominates @gdowning14 in drills." WATCH. [Twitter | BaltimoreRavens.com] * @RavensSalaryCap: If Ravens pick at #17, deal will total $8,787,996, with Bonus of $4,711,272 and 2014 Cap # of $1,597,818 [Twitter] * @89SteveSmith: "@cravetheauto: MARYLAND! #RAVENS @89SteveSmith  signing autographs JUNE4!!  #agent89 [Twitter] * @ryanmink: *@jtuck9 practices calling a race @PreaknessStakes @BlaylockJoe. Funny stuff. [Twitter | YouTube]
Terrance West's journey from the streets of Baltimore to the NFL. [CSNBaltimore.com]