Ray Lewis Reacts To Newest Linebacker C.J. Mosley
C.J. Mosley is the first inside linebacker taken by the Ravens in the first round since Ray Lewis in 1996.
With the 26th-overall pick in the franchise's* *first draft, General Manager Ozzie Newsome nailed the selection by snagging a future Hall of Famer. Obviously Lewis thought highly of Newsome's decision 18 years ago, but what does he think of Newsome's pick Thursday night?
After all, the Alabama product could be Lewis' heir in the middle of the defense.
"I think this is a great pick for Ozzie Newsome and the Baltimore Ravens," Lewis said on the ESPN draft broadcast. Lewis said Mosley has the instincts to "take the defense to the next level."
Unbeknownst to Lewis, the Ravens GM was listening to his critique in the war room at the Under Armour Performance Center.
"Listen to Ray!" Owner Steve Bisciotti said to Newsome, whose eyes were already glued to the TV.
Newsome had a big grin on his face as Lewis spoke.
"This is a leader at the position of linebacker," Lewis said, as the Ravens brain trust listened in. "I left there a couple years ago, but when you watch this kid play football, his instinct is what impresses me the most. He's very patient with his feet, he stays in the pocket and when he gets there. … He's a read-it-and-react guy."
Lewis and Mosely are going to be compared. They're both inside linebackers, they were both drafted in the first round and the Ravens are still looking for their long-term leader in the middle of the defense. Mosley will witness the installation of a Lewis's statue at M&T Bank Stadium during his rookie year.
Ravens Assistant General Manager Eric DeCosta described Mosley as a "very smart, relentless player, fast and always involved."  That also sounds like a description of Lewis, who Mosley said he idolized growing up.
Those are the similarities, but the comparisons should stop there.
"That's an unrealistic and unfair expectation to place on any player. Lewis was one of the best linebackers in NFL history, if not the best. He's such a legendary figure in Baltimore that the Ravens are erecting a statue of him … that literally casts a long shadow for Mosley walking into the stadium on game days." 
Mosley met Lewis and talked to him in person for the first time prior to his senior year with the Crimson Tide. He said he felt like a kid in a candy shop as he chatted face-to-face with Lewis, and could cross the experience off his bucket list.
But that doesn't mean he wants to be Ray Lewis.
"My favorite two linebackers were [Brian] Urlacher and Ray Lewis, and they're two totally different guys on the field," Mosley said. "But one thing they have in common is they're both playmakers, they both control their defense, and they're leaders. As long as I have those three things, I should be good. I'm not trying to go in there and be the next [No.] 52 or anything like that. I'm going in there to be C.J. Mosley and help the team win."
Newsome echoed the sentiment: "I would never want anyone, nor would C.J., to have to come in here and try to be the next Ray Lewis. He needs to be C.J. Mosley for our football team for us to be successful."
Rapid Fire Instant Reaction To Ravens' Pick
You got Ray Lewis' reaction. Let's get more from around the Web:
Chris Burke (SI.com): "A-minus grade. This was a terrific value for the Ravens, and a pick that mimicked Pittsburgh's selection of Ryan Shazier just two spots earlier. … Questions about Mosley's durability scared some teams off, but he was ranked No. 7 on the Audibles' SI64 list of prospects headed into the draft, so finding him down here at 17 is another score for Ravens GM Ozzie Newsome. The pick may mean that [Arthur] Brown's development has not happened as quickly as the Ravens expected. More likely, though, the reality is that Baltimore saw an opportunity to throw another log onto the fire at an already strong spot. Mosley, if he stays healthy, could be an All-Pro in the very near future."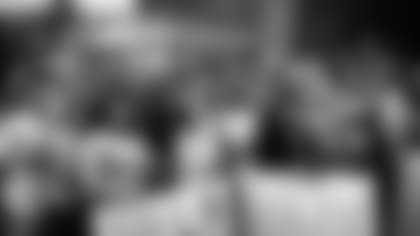 @A_Mellette3: One of the happiest moments of my life last year getting that call from the Ravens #humbled #nfldraft [Twitter]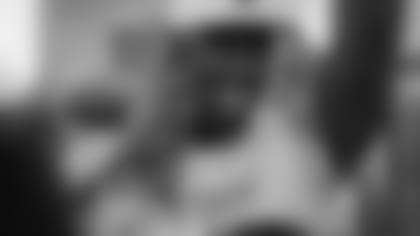 @umterps: #tbt - #DraftDay 2011! We all remember when the great @TorreySmithWR was drafted to the @Ravens! #TerpFamily [Twitter]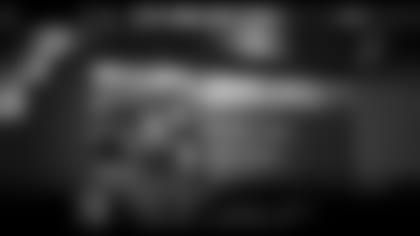 @TheSeventyFifth [Eugene Monroe]: #tbt Draft Day. Unbelievable experience. Only a few understand what it takes to get here, and even fewer to sustain. The grind is daily. @profbwife @susannefg@birdjacksonvill75 #blessed #nfl #ravensnation#nfldraft #jaguars #jacksonville #jax #dmv [Instagram]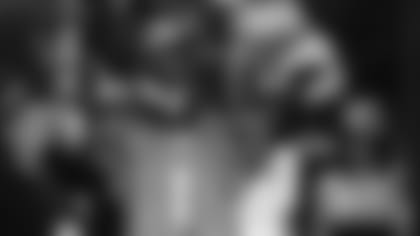 @89SteveSmith: 5hrs back to dubai then 14 & half hrs to NY then 1hr to clt. Finally home. No wasted time studying up. #ravennation  [Twitter]