Four Veteran CBs Trying Out For Ravens
Youngsters Chykie Brown and Asa Jackson may have some veteran competition for the primary nickel back role left open by Corey Graham's departure.
But that depends on whether one of four veterans impresses Ravens brass in a tryout at mandatory camp this week, per The Baltimore Sun.
(Or the team could strike a deal with much sought-after cornerback Brandon Flowers, a 2013 Pro Bowler who was released by the Kansas City Chiefs Friday and has reportedly been contacted by 10 teams. The Ravens were one of the 10, per The Sun's Aaron Wilson.)
Below is a breakdown of each cornerback that will tryout, but first let's look at what a potential signing would mean for the two young corners who have already been competing throughout organized team activities (OTAs).
"The Ravens are evaluating the remaining cornerback free agents while giving Chykie Brown and Asa Jackson first crack at replacing [Graham]," wrote Wilson. "The Ravens would ideally like to add more competition while still giving plenty of work to Brown and Jackson as they make their bid for the third cornerback job behind starters Lardarius Webb and Jimmy Smith, according to sources."
Aaron Ross
2013: New York Giants, 4 games, 4 tackles, 1 interception, 5 passes defensed, injured reserve (back)
Skinny:Ross won two Super Bowls with the New York Giants, but has had trouble staying healthy. He's played all 16 games just once in his seven-year career. The 31-year-old veteran is a former first-round pick and already knows Ravens Secondary Coach Steve Spagnuolo from their time together in New York when Spagnuolo was the defensive coordinator. He has playoff experience he could bring to the table.
Drayton Florence
2013: Carolina Panthers, 14 games, 26 tackles, 2 interceptions, 9 passes defensed
Skinny:If Florence makes the team, he will be entering his 14th season in the NFL. He spent five years in San Diego and had stints in Jacksonville, Buffalo and Detroit before suiting up for the Panthers in 2013. Florence is a big cornerback (6-foot-0, 198 pounds) and brings plenty of experience with 468 career tackles, 20 interceptions and 95 pass deflections. "I can help [the Ravens] win," Florence told Wilson. "I really want to be a part of their team."
Marquice Cole
2013: New England Patriots, 13 games, 1 interception, 2 passes defensed
Skinny:Cole has bounced around to seven different teams during his five-year career, with his most extensive time with the Jets and Patriots. He has experience as a reserve corner and can also provide help on special teams as a gunner.
Dominique Franks
2013: Atlanta Falcons, 16 games, 0 tackles, 0 interceptions, 1 pass defensed
Skinny:The Falcons drafted Franks in 2010 in the fifth round, and he's notched 30 tackles, three interceptions and nine pass deflections during his three years in the league. While he played in all of the Falcons' games last year, he produced very little in terms of stats as a reserve.
NFL GM: Torrey A 'One-Trick Pony'
After talking to two unnamed NFL general managers, an offensive assistant and a defensive coordinator, ESPN's Mike Sando ranked the top 10 wide receivers entering their contract years.
Torrey Smith came in at No. 6, behind Dez Bryant, Demaryius Thomas, Michael Crabtree, Jordy Nelson and Randall Cobb.
Interestingly, Smith currently leads all the receivers on the list in games played, yards per reception, air yards per target and lowest drop percentage.
So what's the reason Sando ranked him so low?              
"He's a bit of a one-trick pony [as a downfield threat]," one of the GMs told Sando. "He probably could be higher, but is he better than Crabtree or Cobb? Not yet. The Super Bowl year, everyone did well there. He can run, is a helluva kid and he catches the ball a lot better than he did coming out of college. I think [former Ravens Wide Receivers Coach] Jim Hostler got Torrey Smith to catch the football." 
ESPN colleague Jamison Hensley researched the numbers, and concluded that Smith's stats back the claim.
Per Hensley, Smith led all receivers last year in the most targets on routes of 20 yards or more. Of the 130 passes thrown to Smith, 26 percent went over 20 yards in the air. That rate trumps all the receivers ranked ahead of Smith.
"It's not even close when you look at the number of times Joe Flacco flings the ball deep to Smith," Hensley wrote.
Smith is showing signs of progressing to a more complete receiver, however.
In this first two seasons, 34 percent of his targets were 20 yards or more in the air. So, it decreased by eight percent. And Hensley believes that the arrival of new Offensive Coordinator Gary Kubiak and the West Coast system will help Smith become more of a complete receiver.
Rice Suspended 4-6 Games? History Says No
After running back Ray Rice and his wife, Janay, reportedly met with NFL Commissioner Roger Goodell yesterday, the New York Post noted that Rice could be suspended four to six games.
That would be a significant stretch of time, and one that would go against the NFL's history of suspensions, says Hensley. He notes that 12 players have been suspended for four games over the last three years, but they were all repeat offenders.
Rice was arrested and charged with striking his fiancée, the first off-field incident he has had since entering the league in 2008. Hensley believes a first-time offense, his pre-trail intervention program, and subsequent marriage to Janay will be factors in Goodell's final decision on punishment.
"While it's difficult to predict how Goodell will wield his discretionary power, the more likely scenario is a suspension of two to four games for Rice," wrote Hensley.
Anything beyond four games would not fall in line with how Goodell has disciplined in the past.
Jacoby Jones Praises Steve Smith
In the video below, receiver Jacoby Jones visits with the NFL Network, re-living his experience of trip-gate with Mike Tomlin on Thanksgiving night and talking about how Kubiak is fitting in with Baltimore.
Jones also praised the addition of Steve Smith Sr. to the wide receivers corps.
Jones is an eight-year veteran, but he is happy with the "wisdom" that Smith is bringing to the position group.
"He's still teaching as he's playing," Jones said. "I'm going on eight years, and Steve's still telling me things I am doing, and I'm learning from him. He's teaching us all and that is a big asset to have – a guy who can teach us wisdom."
@Ravens: USA! #USA #WorldCup #IBelieve #1N1T @ussoccer [Twitter]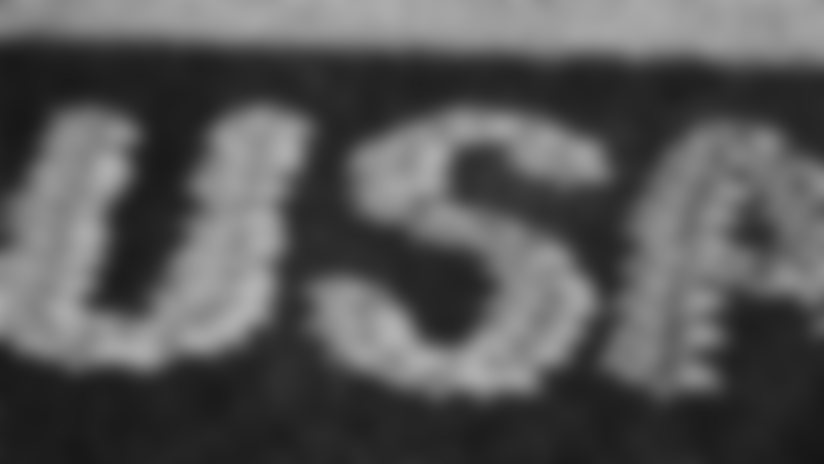 @Ravens: #Ravens rookies hung out with some of the youngest members of #RavensNation in a photo shoot this afternoon. [Instagram]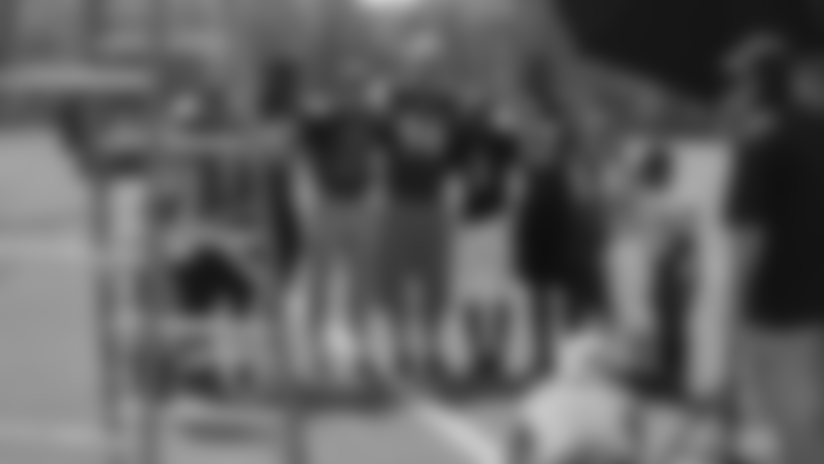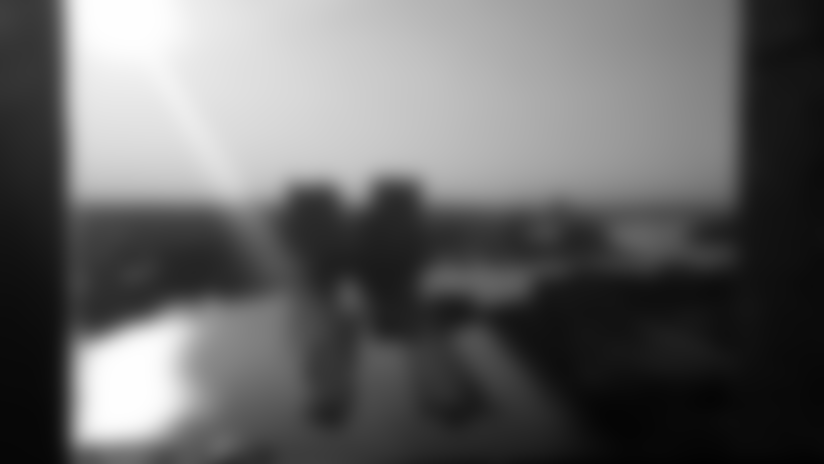 In the video below, Paul Kuharsky reflects on the career of tight end Dallas Clark, who will officially retire as Colt Wednesday, and whether he has a chance to be elected to the Hall of Fame. Kuharsky says Clark is a lock for the Colts' team Hall of Fame, but would be a stretch for the NFL's Hall. [ESPN]