Terrell Suggs Goes To Paris, Meets Scottie Pippen
Terrell Suggs wasted no time getting his vacation on.
The Ravens wrapped up their mandatory minicamp practice late Thursday afternoon in Baltimore, and he was on a plane to Europe by Friday.
Players get four weeks off before the start of training camp in mid-July, and good for Suggs making the most of his time. I must say, I'm a lil' jealous.
Suggs' first stop was Paris, where he tweeted pictures of himself at historic museums and monuments like Musée du Louvre, the Eiffel Tower and the Arc de Triomphe. He's looking especially dapper in a tuxedo with a white coat.
And what's a trip to France without a selfie in front of The Mona Lisa?
In addition to seeing all the French landmarks, Suggs also ran into his "idol," Hall of Fame Chicago Bulls forward and six-time NBA champion Scottie Pippen. It seems like a random place to run into your idol, but Pippen was in Paris for the 2014 Quai 54 tournament World Streetball Championship.
Sizzle continued his European adventure in Venice, and he's sharing the journey with us on social media. Check out the photos below (mobile users tap "View in Browser" at the top of the page to view).
Ravens Have NFL's Second-Heaviest Front Seven
It will take some heavy lifting for opponents to move the Ravens' front seven in 2014.
That's because the group is the second heaviest in the NFL, according to Philly.com's Jimmy Kempski, at a combined weight of 1,983 pounds or 283.3 pounds per defender. Kempski used a projected starting lineup for each team.
Here's the height and weight breakdown of each big boy:
DT Brandon Williams: 6-foot-1, 335 pounds
NT Haloti Ngata: 6-4, 330
OLB Terrell Suggs: 6-3, 260
OLB Elvis Dumervil: 5-11, 260
ILB Daryl Smith: 6-2, 248
ILB C.J. Mosley: 6-2, 232
The Ravens trail only the New York Jets (1,994), with the Kansas City Chiefs (1,983), Cleveland Browns (1,959) and Green Bay Packers (1,942) rounding out the top 5. The full list is in the table below.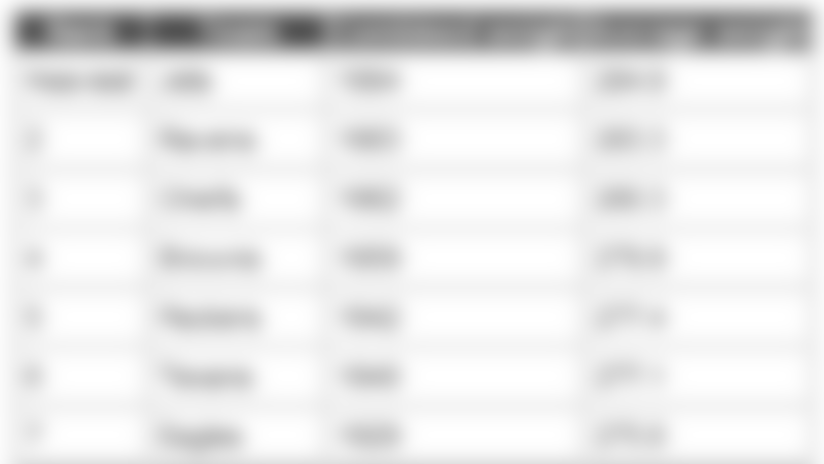 In addition to investing pounds into the front seven, the Ravens have also spent a lot of recent draft selections on the defensive front. They used a first-round pick on Mosley, a second-round pick on defensive tackle Timmy Jernigan and a fourth-round selection on defensive end Brent Urban in May. Last year, they also used a second-rounder on linebacker Arthur Brown, a third-round pick on Williams and a sixth-rounder on defensive end Kapron Lewis-Moore.
Despite losing Arthur Jones to free agency, The Baltimore Sun's Jeff Zrebiec believes the new blood infused into defensive line could improve its performance from last season.
"The Ravens will surely miss Jones, who got a nice free-agent deal from the Indianapolis Colts. However, if the various minicamps are any indication, the Ravens defensive line could be formidable. Jernigan and Urban showed flashes of promise and Lewis-Moore looked ready to immediately contribute," Zrebiec wrote.
"If Williams makes the expected strides in his second year and a better-conditioned and motivated Ngata plays closer to his ability, it could be a pretty formidable group."
Good Time To Negotiate Again With Torrey, Ngata?
With the downtime players and coaches will get over the next month, Zrebiec thinks it would be a good time for the Ravens front office to take one more crack at contract extensions with Ngata and wide receiver Torrey Smith.
Smith is entering the final year of his rookie contract. While Ngata has two years remaining on his deal, his salary is reportedly the highest on the team with a $16 million cap hit.
"Both players have said that they don't want to play anywhere else," Zrebiec wrote.
"Again, just because both sides want deals doesn't mean that it is easy to get them done. But the Ravens have a bit of salary cap room and no gaping holes on their roster. Securing the futures of Smith and Ngata in Baltimore are priorities for the organization. Now would be a good time."
Differing Opinions On No. 3 CB Leader
With the Ravens adding veteran competition to the No. 3 cornerback spot with Aaron Ross and Domonique Franks, many are wondering what will happen with Chykie Brown and Asa Jackson.
Zrebiec and ESPN's Jamison Hensley seem to have differing point of views. The Sun reporter thinks Brown and Jackson still have the edge, while Hensley sees one of the vets winning the role.
"[Ross and Franks] are no-risk moves that provide depth and options at what had been one of the Ravens' thinnest positions. But I don't view them as anything beyond that," Zrebiec wrote. "I still expect Chykie Brown and Asa Jackson, two players the Ravens have drafted and developed, to get every opportunity to win the No. 3 cornerback spot."
Wrote Hensley: "The Ravens are not set on Chykie Brown or Asa Jackson being the No. 3 corner. After watching both young defenders all offseason, the Ravens decided to sign veteran cornerbacks Aaron Ross and Dominique Franks before breaking until training camp. Brown and Jackson have made plays, but no one would say they have necessarily stood out this offseason. My guess is either Ross or Franks wins the nickelback job."