Video: Suggs Brings Energy To SNF Promo Shoot
It feels like yesterday when Ray Lewis was shooting these Sunday Night Football (SNF) promos.
Now it's time for Terrell Suggs to represent, and by the looks of some of the video and images that SNF tweeted yesterday, T-Sizzle won't disappoint.
The 2011 Defensive Player of the Year is primed for a bounce-back year after an injury-riddled season. And when this spot rolls with Suggs pounding his helmet and screaming with his massive arms in the air (and my favorite singer Carrie Underwood singing the theme song), it will be the perfect entrance.
Other players in the studio shooting with Suggs included Denver's Peyton Manning and Houston's J.J. Watt.
Suggs brought serious energy to the green screen. Check out the video and some images from SNF: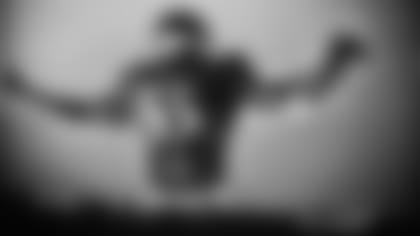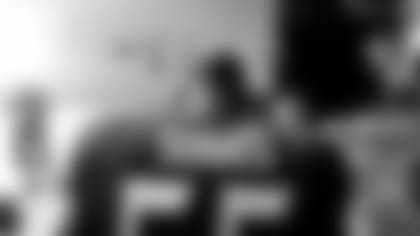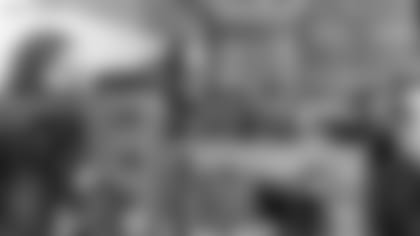 Ravens Mt. Rushmore – Was Reed robbed?
Ray Lewis. Joe Flacco. Jonathan Ogden. Ozzie Newsome.
Those are the four seminal figures of the young Baltimore Ravens franchise, says ProFootballTalk.com's Mike Florio.
But fans disagree with one of those picks.
Those voting in the online PFT poll would swap out Flacco for future Hall of Fame safety Ed Reed.
"No Ed Reed on the Ravens' Mount Rushmore? No way," Clifton Brown of CSNBaltimore.com wrote. "The fans got it right."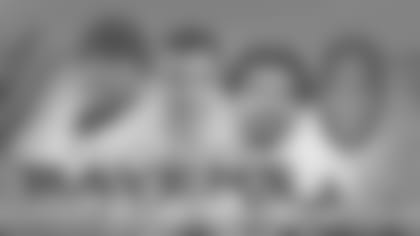 Brown says that it is too early to dub Flacco as one of the most influential figures in team history, even with his historic Super Bowl run capped off by an MPV performance last season. Flacco could very well become a Mt. Rushmore figure, says Brown, but he only has five years in the league and has never made the Pro Bowl.
Meanwhile, Reed has an 11-year body of work that includes a Defensive Player of the Year award (2004), nine Pro Bowls and eight All-Pro honors. He's the all-time leader in career interception return yards (1,541). In short, he is one of the most transcendent safeties of all time.
 "[Reed] is going to the Hall of Fame if he never plays another down," Brown wrote. "Flacco's best football may be in front of him, and quarterback is [a] far more important position than safety. However, Flacco is not the iconic player that Reed is.
"In 10 years, maybe Flacco will have a stronger case."
Fans didn't argue with the other three picks from Florio.
Lewis was an easy choice as one of the greatest linebackers of all time. He has two Super Bowl rings and was one of the most inspiring NFL players ever. Newsome, the first ever African American general manager, may be an even better NFL executive than player – and he's a Hall of Fame tight end. Ogden, the Ravens' first ever draft choice, will be inducted into the Hall of Fame in August and dominated the left tackle position.
The other Ravens candidates whose faces didn't make the mountain include Steve Bisciotti, linebacker Peter Boulware, Head Coach John Harbaugh,  running back Jamal Lewis, Owner Art Modell, kicker Matt Stover and linebacker Terrell Suggs.
Florio admits it was a tough to leave some of these names off the list, none more than Modell. He says there have been just too many great figures and the choice "was not easy."
There would be no Baltimore Ravens if it weren't for Modell. The franchise won a Super Bowl four years after he brought it to Baltimore and won another the year he passed away.
"He absolutely should get serious consideration because he moved the team from Cleveland to Baltimore," Florio said. "As much as he's hated in Cleveland, he's beloved in Baltimore."
Should Oher Be Paid As LT Or RT?
The Ravens have several players entering the final year of their contracts, and that includes 2009 first-round draft pick Michael Oher.
Oher could be in line for an extension, but the "tough part" will be deciding whether to pay him as a right tackle or a left tackle, says ESPN's Jamison Hensley.
"While the Ravens won with Oher on the left side, last season proved right tackle is his best spot," Hensley wrote.
Oher started all 16 regular-season games on the left side last year, but moved to the right when the Ravens inserted Bryant McKinnie at left tackle in the playoffs after he rode the bench all season. As the left tackle, Oher was tied for allowing the third-most sacks in the league (10) and was tied for the most penalties among tackles (nine), according to Pro Football Focus.
"When Bryant McKinnie was made the starting left tackle in the playoffs, Oher gave up only one sack in four postseason games after moving to right tackle," Hensley noted.
Ray Rice Boots 55-Yard Punt
Hey, Ray Rice! If you could play any position outside of running back, what would it be?
"The kicker," Rice told Wendi Nix on NFL Live, but only in a blowout game. He doesn't want the pressure of becoming the goat or hero.
"I was the high school kicker. … It's a tough position. I'm not saying I'd be the kicker in the playoff games. It would have to be a blow out and they would need me to just pooch an extra point. That's about it."
Rice could also handle punting duties, by the looks of this video from Russell Street Report. Rice kicked a beautiful spiral 55 yards, launching the ball out of the end zone after lining up at the 50-yard line.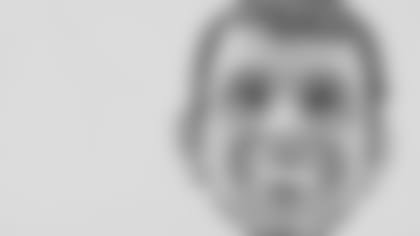 The first 750 fans that are 13 years of age and older at the Bowie Baysox game on July 11 will get their very own Justin Tucker Bobbleleg. The Ravens kicker will also* *throw out the first pitch for the Double-A Orioles farm team. [BowieBaysox.com] * @artj97: Just watched some awesome clips of ray lewis on YouTube. About to go get workout #2 in. #firedupaboutlife #embracethegrind [Twitter] * @lwebb21: Webb love the kids!! #mcdanielscollege [Twitter] * @profootballtalk: Leach's agent says five teams still in the mix, no hurry to do a deal [Twitter] * Jameel McClain will be honored today by the Baltimore City Branch of NAACP for his tireless efforts on behalf of young people and the disadvantaged. "It's a great honor to be recognized by such a prestigious organization like the NAACP," McClain said. "I'm just blessed that I have a platform in which I can try and build up others and help people," he said, just before a team practice this week. [The Baltimore Times]