Steve Smith Or Anquan Boldin?
Steve Smith Sr. looooves to serve media humble pie.
Here's another chance to dish some out.
"Interesting question," Hensley replied. "It's close but I would go with Boldin. I feel he has more left, and you already know he has an established chemistry with [quarterback Joe] Flacco." 
Hensley pointed to two factors for his decision to take Boldin, both of which Smith* *will have the opportunity to prove wrong.
At 35 years old, Smith is two years older than Boldin. Smith has 12,197 yards of wear and tear on his legs, with Boldin less than 1,000 yards behind.
Questions about how much Smith has left in the tank began as soon as he signed with the Ravens, and he's boldly addressed them.
"The DB that's gonna be sitting in front of me, he's gonna find out how much I have left in the tank," Smith said this offseason. "And we'll find out real quick."
He added in the BaltimoreRavens.com video below: "Obviously, you [media] seem to always have something to say and have a comment, so I love to read those. And I'd like to serve a little humble pie to you and do a little better than what you think. … There aren't too many 35-year-olds that are getting recruited to play for five or six other teams. I look at that and say, 'I must be doing something right.'"
As for chemistry with Flacco, it doesn't get much better than what Boldin displayed during the Ravens' Super Bowl XLVII run. It was the result of three years of playing together, and their connection was undeniable.
Smith and Flacco know how important chemistry is, and they hit the ground running when they reported for voluntary organized team activities. They both have a new offense to learn, in addition to the nuances in each other's game. But one of the reasons Smith chose to sign with Baltimore was because he already liked the way Flacco throws the ball.
And the two must have done something right in their few short weeks together because analysts, including Hensley, already believe Smith could become Flacco's security blanket and notch the most catches for the Ravens in 2014. Smith seemed to never let the ball hit the ground in offseason practices, and nobody can forget Flacco nailing Smith on a long-bomb touchdown, polished off with a celebratory ball spin.
Regardless of how Smith plays this season, he's made it clear that he doesn't consider himself a replacement for Boldin.
"I can tell you this: I'm not Anquan Boldin," Smith said in March. "I respect the heck out of 'Q,' and what 'Q' brings to the table is what 'Q' brings to the table. I'm Steve Smith, and what I bring to the table as a Baltimore Raven, I have to earn that, and my time on the field will display what I bring to the table."
Rice Continues To Display Quickness, Burst
Ray Rice is still grinding.
As he waits to hear about a potential suspension from NFL Commissioner Roger Goodell (when is that decision coming, by the way? Training camp starts next week.), Rice continues his mission toward a bounce-back season.
Rice is on break until veterans report to camp July 23, but* *he isn't using the time to rest.
His trainer, Kyle Jakobe, posted the video below of Rice's workout, and the sleeker running back is showing a quickness and explosion that Flacco noticed and spoke about at the close of mandatory minicamp.
"He's definitely in good shape," Flacco said. "I don't know if he's any quicker or anything like that; you'll have to ask him. I can say he definitely looks good, and he's running the ball well. Our guys are creating some room out there, even with no pads on.
"But I think we've looked really good, and [Rice] has done a great job of pressing, cutting, getting in there and having the explosion afterward. He's shown a lot."
Check out a few snippets of Rice's workout below (mobile users tap "View in browser at the top of the page to watch).
Jimmy Smith Welcomes New Son
Coming off a difficult weekend* *with an arrest in Towson, cornerback Jimmy Smith is moving forward with the birth of his baby boy.
Smith, whose given name is James Michael, announced the arrival of his son on Instagram yesterday afternoon.
Congratulations on the new addition, Jimmy.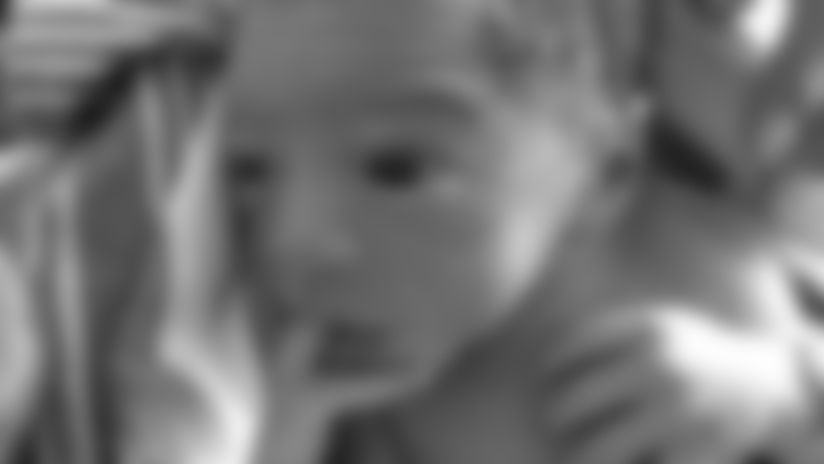 Prediction: Ravens Keep 3 QBs
In a training camp preview, The Baltimore Sun's Jeff Zrebiec analyzes the Ravens' quarterback position.
With Flacco leading the way, many are debating whether the Ravens will keep both Tyrod Taylor and rookie Keith Wenning as backups.
 "Taking advantage of Flacco's durability – he hasn't missed a start in his six-year NFL career – the Ravens haven't carried three quarterbacks in the regular season since 2009. But this year, that may very well change.
"The Ravens drafted Ball State's Wenning in the sixth round with the intention of grooming him as Flacco's eventual backup. In the minicamps, Wenning didn't appear ready to immediately challenge Taylor for the primary backup job. So, the most likely scenario is Wenning being kept as the third quarterback this season and then taking over the primary backup role next year when Taylor is expected to leave in free agency. However, it's not impossible if Wenning really struggles in the preseason that the Ravens would try and keep him on the practice squad and again tempt fate with just two quarterbacks on the roster."         
@aceandsmitty [Steve Smith Sr.]: How cool is when you do a camp and ur own son wins fastest camper for his own age group. #Proudpoppa Great gene pool... Bam and smitty [Instagram]
@zobot_34 [Lorenzo Taliaferro]: Obsessed is a word the lazy use to describe those who are dedicated. #Hungry #GrindTime [Instagram]