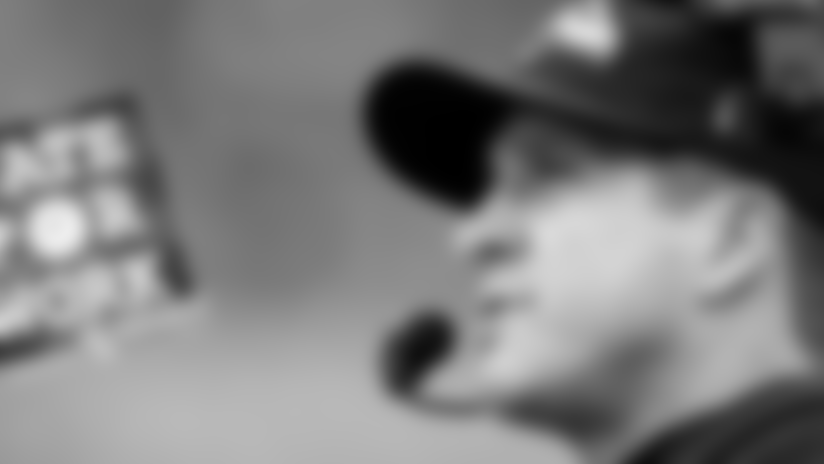 John Harbaugh Ranked As Top-4 NFL Coach
Baltimore can rest easy knowing it boasts one of best head coaches in the NFL (if you didn't already know that).
Exactly where the Ravens' John Harbaugh ranks among the 32 men is a matter of opinion, but as far as NFL.com's Elliot Harrison is concerned, Harbaugh is among the elite top four coaches.
Harrison ranked Harbaugh at No. 4 behind Bill Belichick of the Patriots (No. 1), Sean Payton of the Saints (No. 2), and brother Jim Harbaugh of the 49ers (No. 3). 
It's hard to push Belichick out of the top spot given his whopping 19 years as an NFL head coach and three Super Bowl wins, but a strong case could be made that Harbaugh should be ahead of Payton and brother Jim.
While the brothers are the only head coaches to advance to win three conference title games in the first five years as NFL bosses, John beat Jim in a head-to-head matchup in Super Bowl XLVII. John also beat Jim in their one regular-season matchup in 2011.
Harrison admitted it was a close call to rank Jim ahead at No. 3.
"Tough ranking John below his younger brother, especially considering the elder Harbaugh's team won in the head-to-head matchup for all the marbles," Harrison wrote. "The only knock here is that Baltimore missed the postseason altogether last year in a somewhat-weak AFC playoff field."
Thus, a bounce-back season and a return to the playoffs could push Harbs back up the list.
Both he and the Ravens' Harbaugh have a Super Bowl ring, but Payton has a lower winning percentage (.648 to .651) and fewer playoff wins (six to nine). Harbaugh is the only head coach in NFL history to win a playoff game in each of his first four and five seasons.
That said, Harrison views Payton as more indispensable to his franchise.
"So, let's see ... in 2011, the Saints go 13-3 with Payton," Harrison wrote. "Then the coach gets suspended for the 2012 campaign, and New Orleans drops to 7-9. Payton returns last year and leads the Saints to an 11-5 mark. Notice a pattern? Payton is indispensable to this franchise."
Where do you think Harbaugh should rank? Below are some stats to chew on as you ponder that question.
ACTIVE HEAD COACH CAREER WINNING PERCENTAGE(Regular season and playoffs)
Jim Harbaugh: .732 winning percentage (41-14-1)
 2. Bill Belichick: .657 winning percentage (218-114)
 2. Chuck Pagano: .657 winning percentage (23-12)
* 4. John Harbaugh: .651 winning percentage (71-38)*
 5. Sean Payton Saints: .648 winning percentage (79-43)
ACTIVE HEAD COACH CAREER WINNING PLAYOFF RECORDS
1. John Harbaugh: .692 (9-4)
Bill Belichick: .679 (19-9)
Tom Coughlin: .632 (12-7)
ACTIVE HEAD COACH CAREER SUPER BOWL TITLES
John Harbaugh: 1
 Pete Carroll: 1
 Mike McCarthy: 1
 Sean Payton: 1
 Mike Tomlin: 1
Will Ravens Make Playoffs?
Coach Harbaugh cares more about making the playoffs than he does about moving up in rankings. Can he lead the Ravens to his sixth post-season berth?
Not only does CSNBaltimore.com's Clifton Brown think the Ravens will advance, but he thinks they'll do it as the division champs.
"The Bengals have the most talent in the division, but I still don't trust their quarterback, Andy Dalton, in big spots," Brown wrote. "I've got plenty of respect for coach Mike Tomlin and quarterback Ben Roethlisberger in Pittsburgh, but I don't think the Steelers' overall roster is as strong as the Ravens'.  The Browns have a solid defense, but the loss of wide receiver Josh Gordon really hurts them offensively, no matter who their quarterback is.
"During a bad 2013, the Ravens still won eight games. I think Kubiak's offense will be good for quarterback Joe Flacco, as will the additions of wide receiver Steve Smith and tight end Owen Daniels. I think adding center Jeremy Zuttah and having guard Kelechi Osemele back healthy makes the offensive line better. That means the running game will be better, too."
Brown believes the Ravens will make it through with 10 wins.
Comparing Graham, Pitta Contracts
So much for the big battle over whether Jimmy Graham should be franchised as a tight end or wide receiver.
In the end, Graham and the New* *Orleans Saints negotiated a reported four-year, $40 million deal. His average of $10 million per year makes him paid more like a receiver, making him the highest-paid tight end in NFL history.
Ravens franchise tight end Dennis Pitta also got a four-year deal this offseason (a negotiation with far less drama), and is making nearly four million less per year. Below is how the numbers of the top 9 tight ends stack up (per average salary), according to Spotrac.com.
Prediction: Ravens Keep 5 Running Backs
Continuing his training camp preview series, The Baltimore Sun's Jeff Zrebiec examines the running back position.
With a suspension expected for Ray Rice, Zrebiec believes the team will keep five backs on the roster this season (Rice won't count during the weeks he may be suspended).
The other predicted four to make the cut are Bernard Pierce, Lorenzo Taliaferro, Justin Forsett and fullback Kyle Juszczyk.* *Zrebiec believes Forsett is on the bubble, however.
"There doesn't figure to be a whole lot of drama here," Zrebiec wrote. "Rice's expected suspension probably will lead to the Ravens keeping an extra running back early in the season. That would benefit Forsett, who has looked elusive and quick in offseason practices and could have a role in the offense early.
"Taliaferro, a rookie fourth-round pick, also could work his way into the rotation. At 230 pounds, Taliaferro is a good candidate for short-yardage duties, a major issue with the Ravens last year. Juszczyk wasn't used on offense last season, but that figures to change with new coordinator Gary Kubiak calling the plays." 
Quick Hits
@trulybean [Jimmy Smith]: I know what they mean abt "that feeling" [Instagram]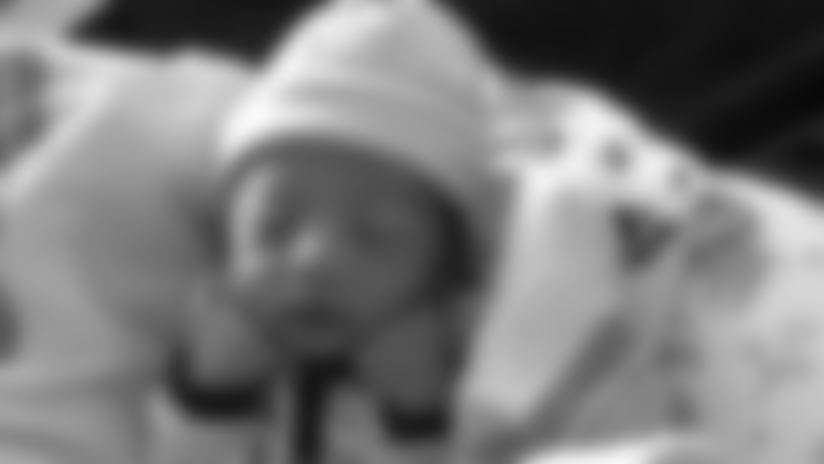 @bp_30 [Bernard Pierce]: Got my sleeve finished all the way up to my neck!  #InkTherapy by @davincitattoos... What u think? [Instagram]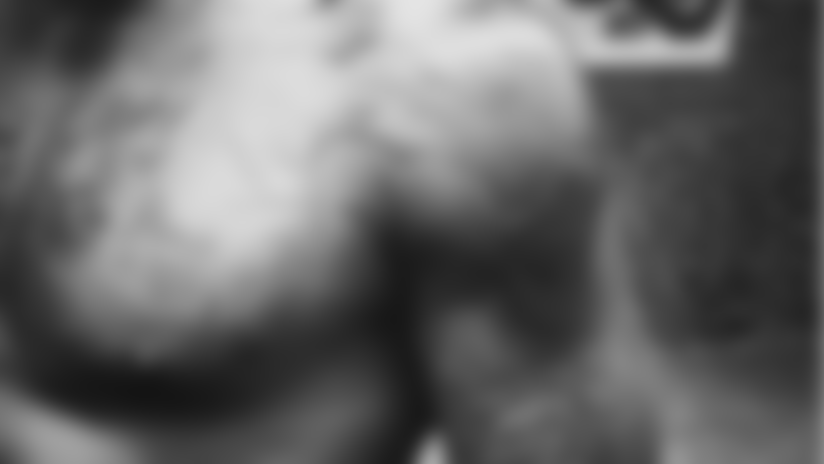 @chriscanty99: Getting the hands tuned up for the start of training camp next week. S/O to @strikezone612 for getting me right this offseason. #trainingcamp2014 #nfl #ravens #10yearsinthegame [Instagram]
@bommaritos [Owner & Pres. of Bommarito Performance Systems]: Yeah, he's fast. @torreysmithwr @ravens #SPEED #ladder #fast #torreysmith #widereceiver #ravens [Instagram]
@LWebb21: I have 25 spots I am releasing for my football camp in Baltimore this saturday at 2pm. Its free! Email events@lardariuswebb21.com for info. [Twitter]
@AdamSchefter: Bills', Ravens', 49ers' rookies all report to training camp...today! Here we go.  [Twitter]
Outside linebacker John Simon says he's bigger, faster and upgrading in pass coverage. [The Baltimore Sun]
What is the great expectation for each of the AFC North teams? [NFL.com]