Ngata's Can't-Miss BEASTLY Workout … Then Slam Dunk
Haloti Ngata is a freak of nature.
And I mean that as the highest of compliments.
Ngata's brother posted a video of the Pro Bowl defensive tackle performing beastly 150-pound "get ups."  Meaning, Ngata hoisted a dumbbell (that weighs more than me) over his head and it balanced there – with one hand – while lowering his body to eventually lie flat on the ground.
After a quick breather, Ngata re-positioned the dumbbell above his head again and kept it there while maneuvering back to an upright position.
The comments to Ngata's workout were great, including this one:
"#OMG!!!!! #SCAREDOFYOU!!!" wrote Terri Clegg.

// <
by Vili Ngata.


This workout in and of itself is ridiculous, but then on the same day, ASAP Training posted another video of the 6-foot-4, 340-pound monster dunking a basketball after taking just ONE step.
How is a 300-pound man so stinking athletic?
"After 7 years in the NFL trenches, Haloti has found the 'fountain of youth,'" ASAP Training wrote.
(Mobile users, to watch both videos, tap "view in browser" at the top of the page.)

// <
by ASAP Training.


Ravens Remain 19th-Most Valuable Sports Team In World
That's the same ranking the franchise got last year despite a six-percent increase in value. Forbes estimates the value of the Ravens at $1.227 billion, up from $1.157 billion a year ago.
If Steve Bisciotti chose to sell the team – and let's hope he doesn't because he is a fantastic owner – he would make quite the profit. Bisciotti completed the acquisition of the Ravens in 2004, [paying a total of $600 million](http://www.bizjournals.com/baltimore/news/2014/07/16/ravens-remain-19th-most-valuable-sports-team-in.html?ana=edupub&s=article_du&ed=2014-07-16&u=xwiE47C WYzktdZ1wUihkfT5Jvw&t=1405540899), according to Baltimore Business Journal.
It is now worth more than double that.
Nine NFL teams made the top 20, including the Dallas Cowboys (5), New England Patriots (8), Washington Redskins (9), New York Giants (10), Houston Texans (12), New York Jets (14), Philadelphia Eagles (17), Chicago Bears (18), Ravens (19) and San Francisco 49ers (20).
Soccer teams dominated the top 3: Real Madrid ($3.44 billion), Barcelona ($3.2 billion) and Manchester United ($2.81 billion).
Will Flacco, Offense Be Better On Third Down?
The Ravens ranked 20th in the league on third-down conversions last season (converting 92 of 253 attempts), and the team focused on adding personnel this offseason to address the problem.
Wide receiver Steve Smith Sr. and tight end Owen Daniels are two acquisitions the Ravens specifically signed to help move the chains. Add in Joe Flacco's healthy security blanket in tight end Dennis Pitta, and the seventh-year quarterback should have more reliable options when trying to hit the first-down marker in 2014.
"With the weapons they have added for quarterback Joe Flacco, the Ravens believe they will improve in third-down situations in 2014," wrote CSNBaltimore.com's Clifton Brown. "If the Ravens can reduce three-and-outs and unproductive drives, it will also take pressure off their defense. Third down posed a major problem for the Ravens offense last season. In 2014, they expect that to change."
Prediction: Ravens Keep 6 WRs, Campanaro A 'Lock'
Zrebiec predicts the Ravens will keep six receivers this year, with five of those six as "locks," including seventh-round rookie Michael Campanaro.
"As long as he stays healthy, Campanaro (River Hill) has a decided edge for one of those spots after the Ravens traded back in the draft to select the speedy slot receiver," Zrebiec wrote.
The other locks aren't surprising: Torrey Smith, Steve Smith, Jacoby Jones and Marlon Brown.
If Zrebiec is correct, that means seven other receivers will compete this summer for one spot. He sees Jeremy Butler, Deonte Thompson and LaQuan Williams as bubble players and Kamar Aiken, Jace Davis, Gerrard Sheppard and Mike Willie as long shots.
Whichever two bubble receivers don't make the team, Zrebiec says will be practice squad candidates.
Our own Ryan Mink will dive deeper into the wide receiver competition later today.
People Still Hearing 2- To 3-Game Suspension For Rice
Reports have been all over the place for how long Ray Rice could be suspended. They have ranged anywhere from two to six games.
But something closer to two-or three is the persisting rumor.
"This week, there could finally be some important decisions from Commissioner Roger Goodell regarding two high-profile NFL names," wrote Bleacher Report's Mike Freeman. "Ray Rice: I'm still hearing a two- to three-game ban. Jim Irsay: It will be something significant like a lengthy, multigame suspension and seven-figure fine."
FoxSports.com's Mike Garafolo is predicting the same for Rice and said, "I don't think it is going to be anywhere near a quarter of the season or more."
The league usually announces punishments on Fridays, and the team would like to know one way or another so they can prepare appropriately. We'll see if there is anything tomorrow, or if we'll have to wait another week or two or three or …* *
Larry "Wes" Henson, a.k.a "Captain Dee-Fense," was highlighted as one of nine NFL signature fans by Maxim. "You'd figure an ex-Navy man would think twice about wearing pom poms on his shoulders," wrote Kyle Stack. "Yet Larry Henson, alternatively known as Caption Dee-Fense among rabid Ravens fans, has no qualms about looking like an officer in drag. Having served our country, though, I can't rag on the man too hard. Given that he worked for the Department of Defense after retiring from the service, it'd likely take him no more than three days to track me down and slice me into eight different parts to be served as the main course for his fellow blood-thirsty Ravens aficionados." [Maxim.com]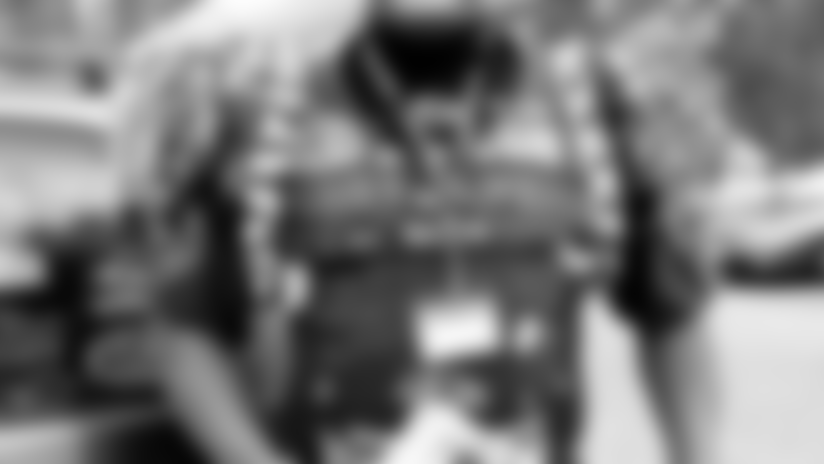 @aceandsmitty: Sneak [peek] from our photo session today,@bethwadephotography is amazing! Can't wait to see the rest of the pics!  #babydeuce [Instagram]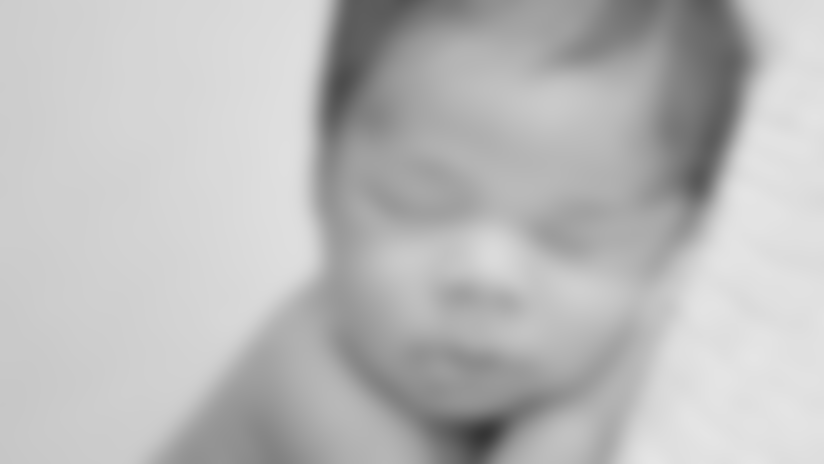 @eugenemonroe60: 90 lb Striped Marlin. Reeled in by @paynekeith* *#cabo #fishing #marlin #vacation #mexico #nfl #dmv #ravensnations #baltimore #ravens [Instagram]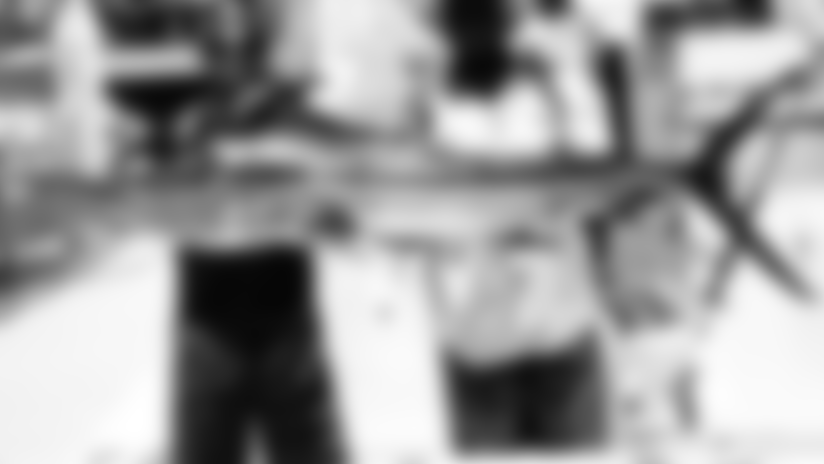 @ravens: The Johnny #Unitas #statue outside M&T Bank Stadium was moved a few feet to the left today to make room for the new #RayLewis statue. #52legend #ravens [Instagram]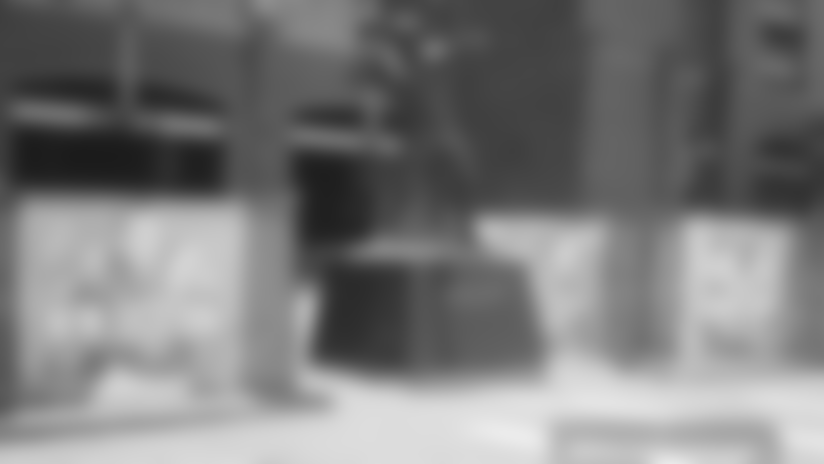 @torreysmithwr: Another great day of work in the books @bommaritoswith @tytaylor2 @lwebb21 @rashadjennings @jaiquawn5 @sheltonj [Instagram]