Suggs, Yanda Won't Hate Their Madden Ratings
If you think NFL players don't care about their Madden ratings, you'd be wrong … except maybe for Marshal Yanda. That dude probably couldn't care less.
But I can at least say that Yanda, Terrell Suggs, and yes, even the usually-overlooked Daryl Smith, won't hate their Madden 16 ratings.
The popular video game is slowly releasing the top 5 ratings at every position, and each of these guys made the cut (mobile users tap "View in browser" to see each player's video game screengrab).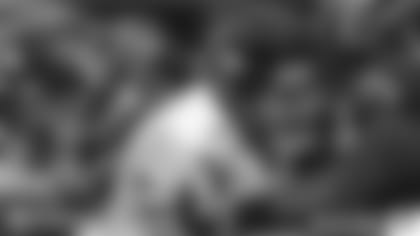 MARSHAL YANDA
Overall: 98
Run blocking: 99
Pass Blocking: 90
Strength: 94
Yanda isn't just the highest-rated guard; he's the highest rated offensive lineman with his overall 98 score. You can't get a better score than 99 in run blocking, which reminds me of the time he blocked three Chargers defenders last season to spring Justin Forsett to a 23-yard gain. Or the time he manhandled Ndamukong Suh. But what I'm most interested to see is Yanda's toughness rating. Madden originally gave him a low 86 last year, which was the 26th-best on the Ravens. They eventually changed it to 99 after we complained, and we'll find out when the full list of ratings is released if the peeps at EA Sports got it right again. After all, a guy that voluntarily gets tasered three times for the fun of it deserves a top toughness mark.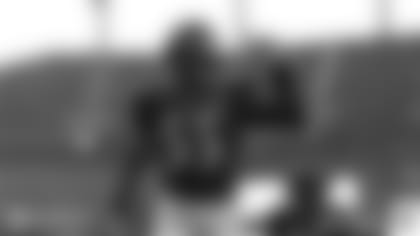 TERRELL SUGGS
Overall: 93
Strength: 91 (tops for OLBs)
Power Move: 97
Tackle: 92
Pursuit: 95
T-Sizzle was the third-rated outside linebacker behind Denver's Von Miller (97 OVR) and Kansas City's Justin Houston (97 OVR).  Suggs is also six years older than the pair of 26-year-olds, so you'd expect them to have an edge. While the President of "Ball So Hard University" is in the spotlight plenty, his run defense often gets overlooked. Madden shows respect for that aspect of his game with high tackling and pursuit scores.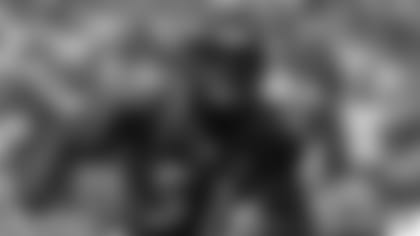 Overall: 90 OVR
Tackle: 92
Pursuit: 92
Play recognition: 95
Zone coverage: 85
Man coverage: 69
Maybe EA Sports heard Head Coach John Harbaugh's convincing argument about how Daryl Smith deserves more credit, especially as it applies to helping the organization smoothly transition from the Ray Lewis-era. At 32, Smith notched a career-high 128 tackles last season, his 11th year in the league. That's because usually NOBODY gives Smith his due, but he was ranked No. 5 (tied) among all inside linebackers with an overall 90 rating.  He flew under the radar for eight years in Jacksonville, and now it's C.J. Mosley, a dynamite first-round pick, that gets the spotlight in Baltimore and went to the Pro Bowl in his rookie year. Good for Madden for recognizing Smith's craft and putting him in the top 5 with popular names like Luke Kuechly, Navorro Bowman, Bobby Wagner and Clay Matthews.
Former Ravens Coach Saved Man From Drowning
No? Well, you're more likely to remember his father, Jim Fassel, the Ravens' offensive coordinator in 2004-05. John also worked for the Ravens as special teams assistant from 2005-2007, but now he's moved on to bigger and better things … saving lives.
Apparently, the younger Fassel helped rescue a boogie-boarder after spotting him in California's Manhattan Beach struggling to stay afloat in a riptide. Fassel swam out there with another surfer, Jim Burton, and said the man was "totally unresponsive" while his eyes were "rolling into the back of his head."
Together, they pulled the drowning man, whose name Fassel still doesn't know, on top of a surf board and were joined by lifeguards to paddle him to shore where paramedics were waiting.
"Me and Jim said he was less than 30 seconds away from not being able to hang in there," Fassel said, via ESPN. "But it all happened so fast. Major kudos to Burton, the Manhattan Beach lifeguards and fire department paramedics. It was seriously amazing how fast they got on the scene. When we got him in, and he had the help he needed, we were high-fiving and celebrating."
Not a bad way to end your final days of vacation before heading back to work. (Fassel's other new role is special teams coordinator for the St. Louis Rams.)
Tomlin Disses Own Steelers Defense
Nobody expects the Pittsburgh defense to be the "Steel Curtain" of the 1970s, but dang, Head Coach Mike Tomlin.
"In the something you don't see every day column, we have a head coach openly admitting that his defense kinda sucks," wrote Baltimore Beatdown's Matthew Stevens.
Tomlin didn't put it in quite those words, but his comments weren't glowing.
"Typically, you hear head coaches either ignore the question about a unit that isn't up to par or use 'coach speak' to dodge the question with some type of saying like 'if they can put in the work, they'll get there,'" added Stevens. "So hearing a head coach criticize his defense so openly, it could be the truth or it could be a ploy to get them to perform better."
The Steelers are going through a youth movement since Super Bowl champions like Troy Polamalu, Ike Taylor, Ryan Clark, Larry Foote and James Farrior are no longer on the team. And long-time Steelers Defensive Coordinator Dick Lebeau took his (impressive) skills to Tennessee, which is also a big hit to the Pittsburgh defense.
History Doesn't Support Dumervil's Super Bowl Prediction
Earlier this offseason, outside linebacker Elvis Dumervil said if he could set a new league record with 23 sacks in a single season, the Ravens would be in the Super Bowl.
ESPN's Jamison Hensley did some research to verify Dumervil's prediction.
"Even though this potentially could happen, history says sacks have never been a strong indicator for success," Hensley wrote. "Only one of the 10 players who have reached 20 sacks [has] hoisted up the Lombardi Trophy that season. That was Lawrence Taylor in 1986, when he recorded 20.5 sacks for the Super Bowl-winning New York Giants.
"In fact, no player has made the postseason after hitting 22 or more sacks. That includes record-holder Michael Strahan, whose 22.5 sacks in 2001 couldn't help the Giants finish with a winning record."
Reed Wouldn't Vote For Himself As All-Time Best Raven
A debate is going on over who is the all-time best Raven.
That's because CSNBaltimore.com is finishing up their bracket of the best Ravens, and the championship round has Ray Lewis and Ed Reed facing off.
Reed isn't going to vote, but if he did, it wouldn't be for himself.
"If I did, I would vote for [Lewis]," Reed told Brent Harris. "I would vote for my big brother. He was there before me."
By the way, if you want to see who Lewis and Reed beat to get to the championship, check out the bracket below (mobile users tap "View in browser" at the top of the page).