Anonymous NFL Insiders Rank Flacco
If you are over the Joe Flacco elite debate, feel free to move on to the next section.
If you are curious about how actual NFL insiders – as opposed to media – view the Ravens franchise quarterback, continue reading.
ESPN's Mike Sando polled 26 anonymous insiders – eight general managers, two former GMs, four pro personnel evaluators, seven coordinators, two head coaches, two position coaches and a top executive – asking them to grade each projected starting quarterback.
They graded the QBs on a 1-5 scale (from best to worst), and Flacco landed at No. 12 in the second tier of quarterbacks.
The evaluators were not unanimous with their grades.
A majority (14) gave Flacco a Tier 2 grade, but he also received two Tier 1 grades and 10 Tier 3 grades. His Tier 1 grades pushed him just ahead of Lions quarterback Matthew Stafford.
Per Sando, the Tier 1 grades were honoring his "dominant form" during his Super Bowl XLVII run. But one offensive coordinator was interestingly struck by Flacco's facial expressions.
"Flacco would be a guy that you probably either love him or hate him because he's a big guy, probably not the most mobile guy, and he's kind of got the droopy face, kind of like the Jay Cutler face, where it always looks like things are bad," the coordinator told Sando.
Then there was the perspective of two defensive coordinators, who would be tasked with the job of stopping Flacco when they face off.
One liked Flacco's "grittiness" and the other said that Flacco leaves plays on the field.
"He has a big arm, but he misses so many plays because he doesn't read defenses well," the second defensive coordinator said. "On film, you see guys open, but he doesn't throw it to the right guy."
Sando broke down the tier voting for the top 24 quarterbacks in this ESPN video, which I've put in a chart below to better demonstrate how Flacco stacks up (note some QBs grades don't add up to 26 votes, which means they received Tier 4 or 5 votes that weren't revealed).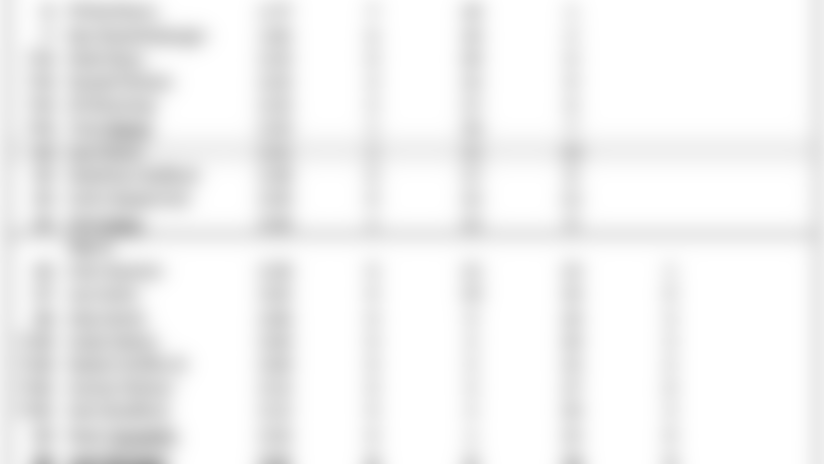 McClain Trade Not As Good As First Appeared
With the details of the Ravens' trade of Rolando McClain coming forth, we are discovering that there are restrictions that could prevent Baltimore from getting a sixth-round pick in next year's draft.
"As it turns out, the Ravens didn't make out as well as what was originally thought," wrote The Baltimore Sun's Jeff Zrebiec.
It was originally reported that the Ravens would send McClain and a 2015 seventh-rounder to the Dallas Cowboys in exchange for a sixth-rounder. However, details released by the Cowboys reveal that is the best-case scenario.
In order for Baltimore to get that sixth-rounder, McClain would have to play in 50 percent of the Cowboys' defensive snaps in 2014.
If he doesn't reach that benchmark, but is on* *their 53-man roster for five games or the gameday 46-man roster for three, the Cowboys and Ravens will swap 2016 seventh-round picks only if Dallas has the better pick.
"Translation: the Ravens will be rooting for McClain to not only make the linebacker-thin Cowboys, but to be a starter on their defense," wrote Zrebiec. "It seems like a lot to ask but after McClain retired twice in little over a year's span, the Ravens knew that the mercurial linebacker wasn't going to play for them anyway."
Pitta Avoided Jimmy Graham's Grievance
New Orleans Saints tight end Jimmy Graham officially lost a grievance hearing Wednesday with NFL arbitrator Stephen Burbank, who ruled that Graham is officially a tight end. That means he is only eligible for a $7.035 million tight end franchise tag rather than a $12.3 million wide receiver franchise designation.
It was a drama-filled offseason that Baltimore was able to dodge.
"The Ravens and tight end Dennis Pitta were thankful to avoid the legal standoff that just unfolded," wrote The Baltimore Sun's Aaron Wilson.
"When negotiations stalled at one point in February prior to Pitta being locked up with a five-year, $32 million contract in March, a potential grievance was being contemplated if Pitta had been named the Ravens' franchise player. Rather than allow things to reach that stage, the Ravens didn't franchise Pitta and instead signed him to a long-term deal."
The ruling sets a precedent and will have a trickle-down effect on other NFL tight ends that see themselves as slot receivers. They may think twice about filing a similar grievance when negotiating with teams.
Burbank ruled that if a player is listed as a tight end, drafted as a tight end and lines up only a few yards outside the tackles, then the player is a tight end. Graham even describes himself as a tight end on Twitter.
Browns tight end Jordan Camera was paying attention, and quickly changed his Twitter bio to "Pro Bowl pass catcher."
Pitta weighed in on the Graham situation in March, when he signed his long-term deal.
"It's an intriguing debate," Pitta said. "I'm a little bit biased in my opinion obviously. I think in football it's interesting because you get labeled as something. Take Jimmy Graham for example. He gets labeled as a tight end and for whatever reason that somehow decreases his value. I don't understand that part of it. He's been a top producer in this league, certainly on his team. He led his team in catches, yards, touchdowns. ...
"Why all the sudden because he's labeled a tight end does that devalue his stock? I think it's something that he should challenge because it's not right that he can catch more touchdowns and yards than someone that is classified as a wide receiver yet because he has that tight end label, now all the sudden his value is cut in half."
Steve Smith Welcomes Baby No. 4
Congratulations to Steve Smith Sr.,* *who welcomed baby No. 4!
Stevonne Smith Jr. was born healthy Wednesday night after nine hours of labor, and Smith Sr. was proud he was not the one to endure the pain.
To view the Instagram pictures of "Baby Deuce" and the happy couple below, click on "View in browser" at the top of the page.
How many points per game will the Ravens have to average to make the playoffs next season? Last year, 25 points was the magic number. [CSNBaltimore.com]
Ravens backup quarterback and sixth-round rookie Keith Wenning worked out with Saints quarterback Drew Brees. … @wenning10 Great work with the fellas this morning at Fitness Quest 10 in San Diego. Grind never stops! [Instagram]