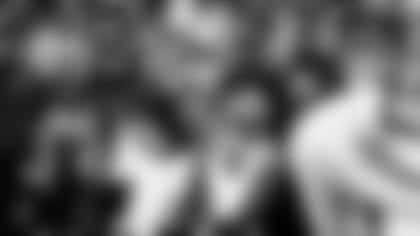 Madden 25 Ravens Player Ratings
Madden fanatics in Ravens Nation – and I know there are hordes of you out there – will love this sneak peek into the "Madden 25" Ravens player rankings.
The full Madden game won't be released until Aug. 27 for PS3 and Xbox 360, but this YouTube demo (hat tip Sporting News) gives us an early look at the two Super Bowl teams from last season: the Ravens and San Francisco 49ers.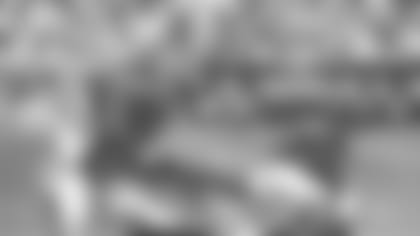 An ad promoting the popular video game features cornerback Lardarius Webb, who was given a low 54 strength rating, getting knocked down by a Cincinnati Bengal.
"Funny how Madden 25 got me getting ran over on the commercial!! Lol," Webb tweeted with the picture to the right.  http://t.co/RZdE1o9TSh 
"Weight room!!!!!" teammate Bobby Rainey jokingly replied.
Feel free to check out the full demo, but I've pulled out many Ravens rankings for your convenience.  Injuries and camp developments (Dennis Pitta getting hurt, signing Dallas Clark, Brandon Stokley and Vonta Leach, etc.) aren't reflected in the table below.
The Baltimore Sun's Matt Vensel released his Week 4 training camp stock watch.
Players with their stock up included wide receiver Aaron Mellette for moving from the roster bubble to playing with the first-team offense, outside linebacker Elvis Dumervil for getting three pressures and a quarterback hit on Matt Ryan last week, and Webb for progressing well in practice after tearing his anterior cruciate ligament last season.
Players with their stock down included quarterback Joe Flacco after throwing an interception* *in the preseason game against the Falcons and several more Saturday's practice, cornerback Jimmy Smith after getting "picked on" by Ryan and receiver Julio Jones, and center A.Q. Shipley, who appears to be losing his competition battle.
 "Shipley, who is battling second-year center Gino Gradkowski to replace Matt Birk, started against the Atlanta Falcons, but he did not play well for a second straight game," Vensel wrote. "He appears to be falling behind Gradkowski in the competition, and how the snaps are split between the two this Thursday could be telling."
J. Smith Says Coverage Issues Not What They Seem
Vensel says Smith's stock is falling.
But Smith says the coverage issues from last Thursday night's game may not be what they seem.
While Smith was covering Jones, the Pro Bowl receiver caught three passes for 55 yards, including an 8-yard touchdown.
The Sun's Aaron Wilson spoke to Smith about his performance, and while the cornerback was accountable for his mistakes, he emphasized that coverage schemes and assignments are mostly only known by players and coaches.
"There's a lot to learn as a whole defense," Smith said. "I could be more aggressive. I know what you're getting at. Nobody on the outside knows what happens on the inside. There were some holes that need to be fixed, and we worked on them this week.
"I'm way too honest," Smith said. "I don't want to say the wrong thing, but nothing is ever as simple as people think it is."
Dickson's Return May Mean Decisions
The Ravens got good news when tight end Ed Dickson returned to practice yesterday after slightly tearing his hamstring on Aug. 3.
Dickson is expected to be the top tight end with Pitta down for the season, and even though he didn't participate in team drills, he eased back into individual work to the side.
If Dickson continues to improve and can maintain his heath, Baltimore will have to make important roster decisions after signing a few tight ends during training camp.
"[T]he Ravens will have some decisions to make at tight end as they put together their final roster," wrote ProFootballTalk.com's Josh Alper. "Coach John Harbaugh said last week that the team was still holding out hope that Dennis Pitta would return at some point during the season and the team has signed Visanthe Shiancoe and Dallas Clark to give them other options at the position in the wake of the injuries to their top two returning tight ends.
"That's not a far better problem to have than replacing both Dickson and Pitta, though, and one that the Ravens will likely be glad to make as a result."
Defensive Line Rotations Appear Settled
The Ravens have a new-look defensive line after adding several pieces this offseason, and it appears as if the new rotation between the new and the old is settled.
According to Vensel, defensive end Chris Canty, nose tackle Haloti Ngata and defensive tackle Arthur Jones have consistently been the starters all through training camp. In obvious passing situations, Canty and Ngata play the tackle spots and are sandwiched by outside linebackers Terrell Suggs and Elvis Dumervil.
"Behind those three starters, we have usually seen the same faces on the second-team defense throughout training camp," wrote Vensel. "Rookie Brandon Williams has seen time at nose tackle and defensive tackle and he looks like he will be a solid contributor this season. Veteran Marcus Spears can be a decent run stuffer if called upon, though he hasn't practiced in the past 10 days due to a hamstring injury. And then there is Terrence Cody, who has been one of the pleasant surprises of the preseason."