Finally, An AFC North Prediction That Isn't Trendy
When all is said and done, the AFC North may be decided by the head-to-head matchups between the Ravens and Bengals.
But ESPN's Jamison Hensley just can't fully climb on the Bengals bandwagon, like most NFL analysts are doing.
He isn't doing so for two main reasons: 1) he has doubts surrounding quarterback Andy Dalton, and 2) he's not buying into the prevailing doom and gloom attitude after the Ravens lost a handful of players this offseason.
"This is the most popular prediction for the defending Super Bowl champions this year: The Baltimore Ravens will not reach the playoffs after losing Ray Lewis, Ed Reed and Anquan Boldin. But that is focusing on what the Ravens have lost and not what they have added," Hensley wrote.
"The Ravens are not a rebuilding team. They are still very much a playoff team."
In the end, both Hensley and La Canfora predict the Ravens will finish with an 11-5 record, certainly enough to return to the playoffs for the sixth-straight season. And from there, anything can happen.
Below are ESPN's AFC North predictions and a screenshot of CBS Sports' Ravens schedule predictions (mobile users tap the "View in Browser" button at the top of the page):
**Baltimore Ravens 11-5 record, 1st AFC North*** *"The Ravens have been the surest bet when it comes to the playoffs," Hensley wrote. "No other team has been to the postseason the past five seasons, and the Ravens have done enough this offseason to keep them as the favorites to win a third straight AFC North title. It is difficult to imagine the Ravens capturing the same magic from last season's playoff run, but they are talented and experienced enough to reach the AFC Championship Game again."
**Cincinnati Bengals 10-6, 2nd*** *"The Cincinnati Bengals will make history this year. Not Super Bowl history, but an unprecedented team accomplishment. The Bengals will solidify themselves as one of the best young teams in the NFL by going to the playoffs for a third straight year, something that's never been accomplished for a franchise that dates back to 1968," wrote Hensley. "Why aren't the Bengals predicted to go further? I have my doubts about quarterback Andy Dalton. … This is why the Bengals still rank behind the Ravens in the division and will be one win-and-done in this year's playoffs."
**Pittsburgh Steelers 9-7, 3rd**"The Steelers slipped to mediocrity in 2012 and it is fair to ask whether they will be good enough to be even an eight-win team this season," new ESPN Pittsburgh writer Scott Brown explained. "That is how many questions the Steelers are facing after missing the playoffs for only the second time in Mike Tomlin's six years as head coach. The offense could be better in Todd Haley's second season as coordinator as he and quarterback Ben Roethlisberger have a better rapport and understanding of one another. But a young offensive line must keep Big Ben upright and create enough running room for an underwhelming group of running backs."
**Cleveland Browns 6-10, 4th*** *"The Cleveland Browns will end up being the most improved team in the AFC North and will still finish in last place. That's how tough this division has become," Hensley wrote. "The goal would be to reach .500, but there's still too many holes on this team for the Browns to achieve that. This has the look of a sixth straight double-digit-loss season, even though this team will be better than the previous ones. … This franchise is at least one more year away from challenging the likes of the Baltimore Ravens, Cincinnati Bengals and Pittsburgh Steelers."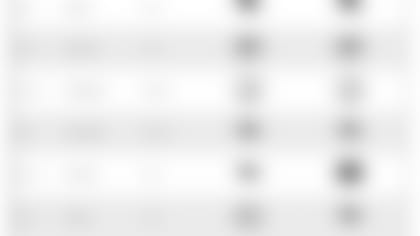 Maryland Only State That Think's Flacco Is Elite
Despite his Super Bowl MVP performance in front of the nation, 49 of the 50 states don't think Flacco is elite.
Not surprisingly, Maryland is the only state that believes … but not by a landslide.
An ESPN SportsNation poll revealed that 61 percent of Americans don't believe Flacco is elite. As for Marylanders, 62 percent are Flacco-believers, but 38 percent still aren't convinced.
Below is a screenshot of the poll map from ESPN.com (mobile users tap the "View in Browser" button at the top of the page):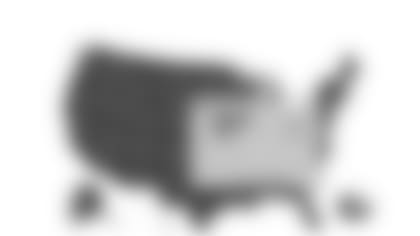 King: More Evidence Why Ravens Fired Cam
After viewing NFL Films' "America's Game: 2012 Baltimore Ravens," which premiered at Patricia & Arthur Modell Performing Arts Center at The Lyric Tuesday, Peter King was struck by a conversation between Flacco and former offensive coordinator Cam Cameron.
The Sports Illustrated writer says the exchange provided "more evidence why [the] Ravens fired Cam" with three games remaining in the 2012 season.
"Their cameras captured Joe Flacco complaining to Cameron during one frustrating game: 'We're playing too conservative .... In order to win a Super Bowl, we can't play like this. I'm not trying to argue with you—I'm just telling you what we need to do.'"
King noted that after the change to Jim Caldwell, Baltimore averaged 31 points in its 4–0 postseason run.
"Mission accomplished," he wrote.
Non-Denver Media React To Flacco Banners
Well, we know that Broncos fans were offended by the NFL's handling of giant Joe Flacco signs throughout Denver. Even some of the sports broadcasters were outraged, as one vandalized several Flacco banners.
But how do non-Denver media view the whole situation?
ProFootballTalk.com's Josh Alper:"It makes plenty of sense to the NFL's marketing arm, which builds the opening game into as big an event as possible with pregame festivities and concerts that normally are associated with playoff or championship games. They aren't going to stop promoting the game, so Denver is probably going to have to learn to live with Flacco's image a little bit longer."
Our own Ryan Mink:"This whole vandalizing Joe Flacco posters thing in Denver is hilarious. And by hilarious, I mean stupid."
Hensley: "This is a non-story. The fact that it's generated this amount of buzz tells me that fans really need the regular season to kick off now. The only reason why Flacco is displayed prominently is because the Broncos-Baltimore Ravens game next Thursday is the first one of the season for the entire NFL. …
By the publicity coming from this, it makes you wonder if this is exactly what the NFL wanted when it draped the Super Bowl MVP at the stadium where he delivered a dramatic playoff victory seven months ago.
In the video below, Brian Dawkins, a former Bronco, is not too pleased.