Skip, Smith Get Loud In Ravens Title Debate
Can the Baltimore Ravens contend for a Super Bowl title without reigning Defensive Player of the Year Terrell Suggs?
ESPN talking heads Stephen A. Smith and Skip Bayless engaged in a feisty debate – which is usually designed to be spirited, entertaining and over the top with these two.
One analyst said the Ravens will be in the hunt for a title because of* *quarterback Joe Flacco. The other said the Ravens will likely miss the playoffs because of the fifth-year veteran.
Based on their history, you can probably guess which commentator was spewing the Flacco haterade.
"The Joe Flacco that I saw in the AFC championship game, I'm going to sit here and predict that's the Joe Flacco that we will see by and large for the upcoming 2012 season," said Smith.  "The Baltimore Ravens offense, led by Flacco, will offset the absence of Terrell Suggs, which will put them right where they were last year – probably in the AFC championship."
The wide consensus is that Flacco outplayed future Hall of Famer Tom Brady in that game, and had receiver Lee Evans held on to a spot-on touchdown pass in the final moments of the game, Flacco would have likely been the victor.
But Bayless disagreed with Smith in a way that only Skip can.
"If Joe Flacco is the reason the Ravens are going to survive this year, according to Stephen A. Smith, on offense, then I'm going to go Edgar Allen Poe on you. I'm going to Quoth the Raven, 'Nevermore.' I'm saying if it's Flacco or bust on offense, if he's going to be the new man on offense, and I think that's where they're heading, I'm leaning toward not picking the Ravens to even make the playoffs."
Smith reacted in disgust: "Oh, something is wrong with you! Something is wrong with you."
Baltimore has reached the playoffs the last four seasons – which happens to coincide with when Flacco was drafted and became the starting quarterback. The Ravens are the only NFL team to accomplish that feat, and they are the only team to have won at least one playoff game in each of those postseasons.
There's more, check it out:
*Steelers Fan Has Worst Tattoo Ever *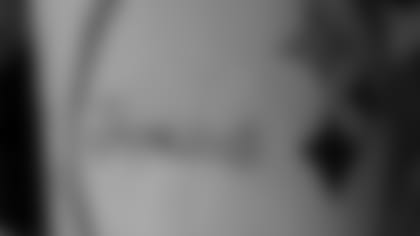 Admittedly, I am no tattoo expert. I don't have a single ink mark on my body.
But I can't believe this Steelers fan's tattoo is real.
"Did you ever sit in class in elementary school and doodle the logo of your favorite team?" asked USA Today's Chris Chase. "Now imagine that you went outside for recess and another kid tattooed that drawing on your arm and you'll get a good sense of what you're about to see. The following picture was posted Tuesday on reddit and it's as awful as the Sistine Chapel is great."
Apparently the peeps at USA Today had an energetic debate about whether it's fake. In order to believe it's real, you'd have to disregard the smudge marks and the idea that there is actually a tattoo artist out there that is this bad.
But Chase believes the raised bumps and light bruising appear real and are indicators of its authenticity.
"Thus leading to our verdict that someone either lost a bet, wanted to honor their child by having them design their tattoo or had Terry Bradshaw spell, draw and ink the whole thing," he concluded.
Zenitz: Doss Being Groomed For Boldin's Position
For you Tandon Doss fans that would like to see the second-year receiver on the field more this season, patience could be a virtue.
Doss only saw action in six games last year and finished with zero catches. With the position as crowded as it is this season, it doesn't appear his playing time will see a big boost anytime soon.
"I've heard from a lot of coaches that that's a role that they want me to fill in the future," Doss told Carroll County Times' Matt Zenitz. "So basically, right now, I'm just watching him and learning."
"You've just got to wait for your time," he added. "And when your time comes, then you have to step up."
Boldin, 31, is entering the third year of a four-year contract, which means his time with the Ravens is currently scheduled to end after the 2013 season.
"Like Boldin, Doss doesn't have elite top-end speed, but is praised for being a savvy route runner with good size and sure hands whose skill-set may be best suited for the slot," wrote Zenitz.
Ngata Throws Out First Pitch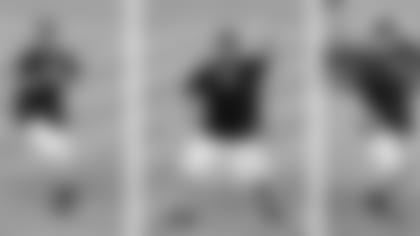 He's no Flacco, but Ravens 6-foot-4, 330-pound Haloti Ngata felt good about his pitch to kickoff the Orioles' win over the White Sox last night.
It was the second time Ngata has thrown out the first pitch, so he knew what to expect and threw a fast ball for a strike.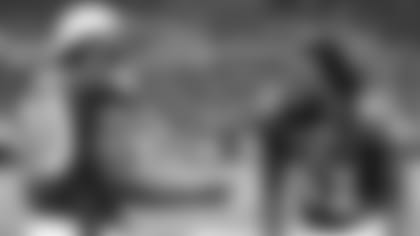 I'd love to read some of you captions for this picture … @TorreySmithWR: Getting a good laugh in with @twentyer [Twitter] * Cornerback Cary Williams' stock is down, as he has been less physical this preseason than last year. Jamison Hensley says he may want to see if that three-year offer from the Ravens is still on the table. Meanwhile, receiver Torrey Smith's stock is up and fantasy owners may want to take a peek at his stats this preseason. [ESPN] * @mattvensel: Just did my final 53-man roster breakdown. The decision for the final spot was between and DeAngelo Tyson. Thoughts? [Twitter] * @GinoGrad56: Just picked up the new madden.. Rays intro is too sick! [Twitter] * Pete Prisco joins Kevin Corke to discuss the all-division team for the AFC North. [CBSSports.com]