Madden 15 Releases Ravens Ratings
The time has come for you, the masses of Madden fanatics.
Madden 15 released its ratings for Ravens players, some of whom will smile at their scores, while others will raise an eyebrow. Below is a table of ratings I picked out for different positions, but first a few notes:
The team's overall rating is 84, second best in the AFC North behind the Cincinnati Bengals (86) and ahead of the Pittsburgh Steelers (78) and Cleveland Browns (75).
Kicker Justin Tucker's overall rating (93) placed him in the top 5 of his position. His kick power rating (98) is one short of perfection. No other Ravens place in the top 5 at their positions.
The Ravens that scored the highest overall were: Tucker (93), Haloti Ngata (92), Marshal Yanda (92), Elvis Dumervil (90), Terrell Suggs (90), Lardarius Webb (90), Eugene Monroe (89), Dennis Pitta (87), Steve Smith Sr. (87) and Joe Flacco (86).
Turns out, the fastest person on the team is NOT Torrey Smith (95). He was beat out by one point by wide receiver Deonte Thompson.
The strongest Raven is Terrence Cody (97), who beat out Haloti Ngata by one point.
Smith Sr. got a perfect 99 score in toughness. The guy is only 5-foot-9, 195 pounds, but he won't back down from anyone. I think Madden got Yanda wrong with his 86 toughness score. That's 27th on the team, and just about any Raven will tell you he belongs at or near the top.
Dennis Pitta has the best hands on the team with a 90 catching score. Smith Sr. comes in at No. 2 at 88.
Not surprisingly, Flacco got a really good score for his arm strength with a 97 throw power. He got lower accuracy scores, especially on the deep ball at 63. Madden may be surprised at how well Flacco does with play action this year, which could boost his 75 score.
Below are more ratings than you can digest:
Chykie Takes Responsibility For Getting Kicked Out Of Practice
Ravens cornerback Chykie Brown was briefly kicked out of practice Saturday after kicking the football in frustration for dropping a potential interception.
Kicking the ball in a real game would have cost the Ravens a 15-yard penalty, and Head Coach John Harbaugh had just warned his players in a team meeting the night prior about playing more disciplined football. So, Harbs sent a message to his entire team by throwing Brown off the field.
The Ravens cornerback took responsibility for the play.
"I was just frustrated that I dropped it," Brown told The Baltimore Sun. "I respect what coach Harbaugh said, that's his job. It was a stupid mistake. I learned from it, though."
Harbaugh and his brother Jim both made headlines for dismissing players from practice this weekend. Jim kicked out former Ravens wide receiver Anquan Boldin for fighting with cornerback Darryl Morris Friday. Then on Sunday, he kicked out cornerback Chris Culliver.
Campanaro Didn't Break Any Ribs
Ravens rookie wide receiver Michael Campanaro left practice early Saturday* *after injuring himself when landing on the ball awkwardly.
Campanaro began training camp a little slow, but came on strong this past week. He hauled in plenty of passes, including in work with the first-team offense.
Ravens Work Out T Steve Maneri
The Ravens worked out veteran free agent Steve Maneri for an offensive tackle position Sunday, according to Wilson.
Maneri, 26, has played tight end for the Kansas City Chiefs and Chicago Bears the last two years, but the Ravens don't seem to be interested in him playing at that position if he were to sign with Baltimore.
The 6-foot-7, 275-pounder has also played for the Tampa Bay Buccaneers, New England Patriots and Houston Texans. In Houston, he played under Ravens Offensive Coordinator Gary Kubiak and Quarterbacks Coach Rick Dennison.
Maneri has played in 23 career games with 10 starts.
Suggs: Offense Whooped Our [Butt]
No single unit is dominating at training camp.
Usually at this time of the year, it's the defense that has the lead, especially when the offense is implementing a brand new system. But it has been a back-and-forth battle between the two, with the defense dominating Saturday.
But Suggs was man enough to admit the offense got his unit back Sunday.
"Not gonna lie.... Offense whooped our ass 2day!!!!! pay back 2morrow at Navy!!! SiZ," Suggs wrote with the Instagram photo to the right.
Harbaugh said after Sunday's practice that the offense has made "major strides," and according to ESPN's Jamison Hensley, Flacco stood out as one of the best.
"Joe Flacco had one of his best days of camp with some precise throws," Hensley wrote.  "He connected with Marlon Brown and Steve Smith on a couple of deep passes and threw into some tight windows, especially in the red zone. Wide receiver Torrey Smith made a couple of remarkable catches. In a one-on-one drill, he somehow pulled in a high pass by catching it over his helmet. Then, in the red zone, he held onto a laser pass from Flacco around the chin area. Safety Brynden Trawick told Smith, 'You caught that one in self defense.'"
More Concerns At Cornerback
The Ravens can't afford any more injuries to their secondary, but they got a scare Sunday when top corner Jimmy Smith was injured and held out of the end of practice.
"There are more concerns for the Ravens at cornerback after Jimmy Smith collided with Asa Jackson," wrote Hensley. "Smith winced and grabbed at his lower back but continued to play. The Ravens then held him out of the rest of practice for precautionary reasons."
The Ravens already lost Aaron Ross for the season (Achilles), and Lardarius Webb will miss half the preseason with a back injury.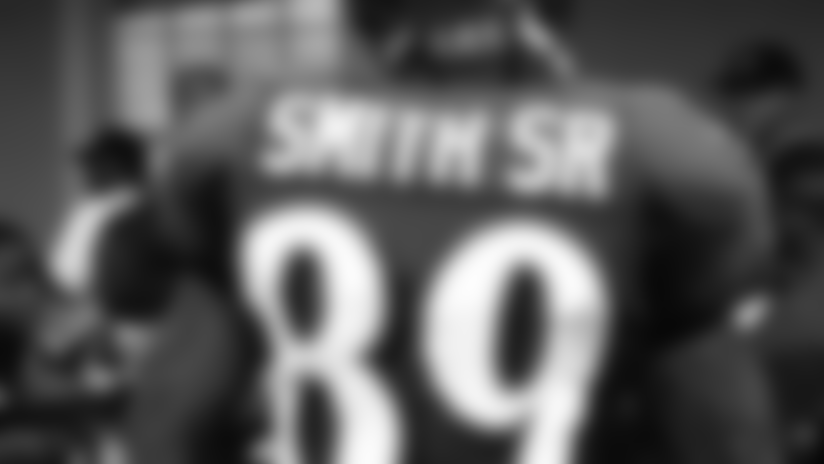 @eugenemonroe60: Ice baths for the inflamed. #recovery #grind #trainingcamp #ravens #nfl #dmv #baltimore [Instagram]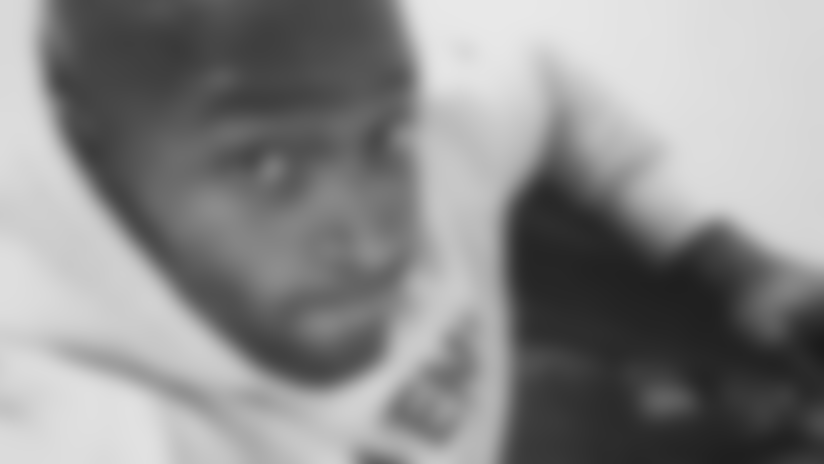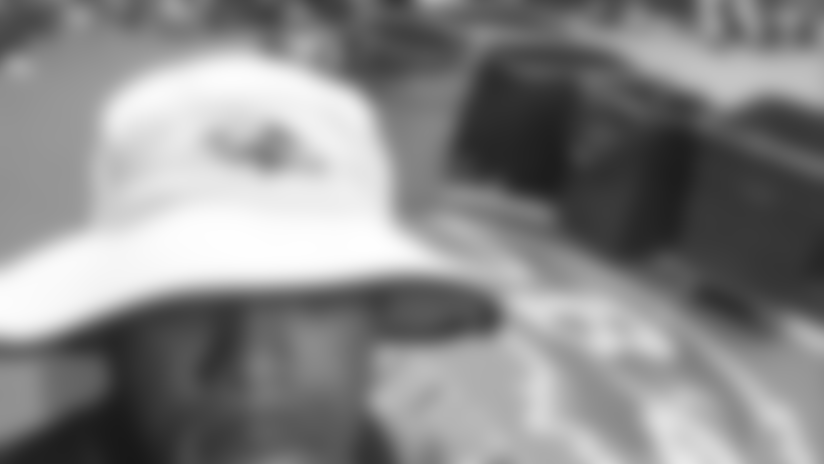 @torreysmithwr: One of the coolest things about playing for the Ravens is how the organization is about family... @libraladiiand lil Torrey came to practice today with Ky and my gma in law [Instagram]