La Canfora Sees Potential Trade Partner For New Safety
The Ravens are thinner at safety after Matt Elam went down with a biceps injury that will reportedly require season-ending surgery, and CBSSports.com's Jason La Canfora thinks the Ravens could find a potential trade partner in the Kansas City Chiefs to help fill his role.
"This Chiefs team is loaded at safety, especially after Eric Berry's return. Ravens could use one. Could be a trade match," tweeted La Canfora Tuesday night.
La Canfora did not report that the Ravens are actually searching for a new safety. The trade idea seemed to be more speculation on his part based on looking at the two clubs' rosters.
Head Coach John Harbaugh was specifically asked Monday night whether he would look to bring in new blood to help offset the loss, and Harbaugh said there were no plans to bring anyone in "at this time." He emphasized his belief in the young safeties already on the team to help absorb Elam's absence.
"We think we have a lot of depth there," Harbaugh said. "We have some young players that I thought stepped up tonight, so we'll see how those guys do."
That said, the Ravens weren't looking to land Elvis Dumervil when they signed him to a five-year deal in 2013. And Terrell Suggs was already on the roster. General Manager Ozzie Newsome is famous for saying "right player, right price." So while there are no plans, if the Chiefs called (and nobody is saying they have or will), who knows what the Ravens would do?
The Chiefs had to bulk up their safety position when Berry was diagnosed with Hodgkin's Lymphoma last December. He missed the final five weeks of the season, and concluded treatment on his cancer in June. The Chiefs surprisingly announced doctors cleared him to play just last week.
Prior to his return, the plan was to go with Ron Parker at strong safety and Husain Abdullah at free safety. And they signed seven-year veteran Tyvon Branch in March as an insurance policy. Berry is a three-time Pro Bowler since being drafted fifth overall in 2010, and will likely resume his position as the starter at some point.
La Canfora did not specifically name which Chiefs safety the team would be willing to part with, but he named Ravens linebacker Arthur Brown as trade bait. That is no surprise since Brown, a 2014 second-round pick, has frequently been named as a potential trading chip because he's stuck behind C.J. Mosley and Daryl Smith.
"Wonder [if] someone like Arthur Brown would make sense as depth lb for chiefs as well," tweeted La Canfora.
But for now, the Ravens seem content with giving their younger players a chance. Will Hill seems to be in line to start, and both Brynden Trawick and rookie Nick Perry have a big opportunity ahead of them. Both got their hands on interceptions Monday night at the M&T Bank Stadium open practice.
The Ravens are counting on Trawick, Perry, Anthony Levine, and Terrence Brooks (if he comes off the physically unable to perform list) to push projected starters Kendrick Lewis and Will Hill. Coaches can use the rest of training camp to evaluate those players and decide whether bringing in reinforcements is necessary.
By the end of camp, they may not need to give up anything in a trade like La Canfora suggests. Roster cuts from other teams could make somebody of value available.
"It would seem a little risky for the Ravens to not immediately augment their depth at the position, especially given how injuries decimated their defensive backfield last season," Zrebiec wrote. "But what other options do they have?
"The free-agent market has been picked through and the team has time during training camp to evaluate the younger players, let Brooks get healthier and monitor other teams' depth at safety. Later this summer, roster crunches will inevitably lead to plenty of safeties becoming available if the Ravens are in the market for one."
RSR: Bernard Pollard Is Not The Answer
Whatever the Ravens do to help offset the void left by Elam – promote current players, trade, free agency – Russell Street Report is adamant that former Ravens safety Bernard Pollard not be part of the equation.
Some fans immediately looked to the free-agent market on the day news of Elam's injury hit. One person sitting there is Pollard, and we can all remember the massive hit he laid on Patriots running back Stevan Ridley that forced a game-changing fumble in the 2013 AFC championship game.
"What [fans] don't remember is that Bernard Pollard was torched two weeks later in New Orleans," wrote Tyler Lombardi. "He was a big reason why the 49ers came a play away from the biggest comeback in Super Bowl history.
"In a league that continues to be pass-happy, coverage has become more important for safeties. The player who was once nicknamed 'Bonecrusher' by his teammates at Purdue has a playing style that doesn't fit with the NFL's current state."
Lombardi also remembers when Pollard publicly called out Harbaugh in connection to reports of a near "mutiny" in the locker room in 2013.
"Is that really the type of player you'd want to be a Raven? Someone who will call the coach out publicly as soon as he is no longer connected to the team?" asked Lombardi. "I know I don't. Add to all this the fact that Pollard is coming off of a torn Achilles and it's easy to see why no team has signed him yet. There are plenty of better options already on the Ravens roster. And those players won't cause half the headache."
Ravens Have Best Madden Ratings In AFC North
There is so much dislike for the Steelers in Baltimore that, yes, it's even nice to beat the Steelers in Madden ratings. (Really, it doesn't matter what the competition is.)
Not only is the Madden 16 Ravens team rated higher than the rivals from Pittsburgh, but they are the highest-rated of the AFC North … by one point. The division is usually a brutally tight battle in real life, and the popular video game is bringing that to the fantasy world, too.
Here are the ratings for the overall teams, along with a sneak peek into other player ratings:
Ravens: 85
Steelers: 84
Bengals: 84
Browns: 75
"New Ravens offensive coordinator Marc Trestman will have two intriguing rookies to play with in WR Breshad Perriman (73 OVR) and TE Maxx Williams (74 OVR)," the website explains. "HB Justin Forsett (87 OVR) returns behind a zone-blocking offensive line featuring RG Marshall Yanda (98 OVR) and LG Kelechi Osemele (90 OVR).
"The defense features returning ROLB Terrell Suggs (93 OVR), MLB Daryl Smith (90 OVR), MLB C. J. Mosely (88 OVR), and LOLB Elvis Dumervil (88 OVR). Will Hill (88 OVR) should become the starter at SS."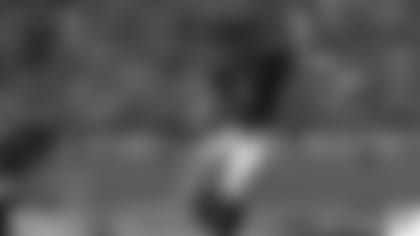 Ravens kicker Justin Tucker has a money rating of 95 overall. That's just four points off the perfect 99 score, and it's also the highest rating given to any kicker in the league. Tucker is tied at the top with Patriots kicker Stephen Gostkowski.
"Tucker's 89.8 field goal percentage is the best ever for an NFL kicker," EA Sports wrote on their website. "He starts Madden NFL 16 with 95 Kick Accuracy and league-best 98 Kick Power."
The Baltimore Sun's Jon Meoli named five players whose stock went up after Monday night's practice, and five players whose went down.
Up
Quarterback Joe Flacco: "There's nowhere else to start, and it's trite to say the starting quarterback is good, but he has been."
Wide receiver Kamar Aiken: "With Breshad Perriman out since the first day of training camp and Marlon Brown limited with a back issue, Aiken has stepped up as a primary target beside wide receiver Steve Smith Sr."
Defensive tackle Timmy Jernigan: "Timmy Jernigan is right to bristle at the idea that he's only a pass rusher. He was the starting nose tackle on a national championship team at Florida State that boasted a stifling defense, and the Ravens' run defense didn't miss a beat when he replaced Haloti Ngata during his four-game suspension last season."
Inside linebacker Zachary Orr: "[W]atching Orr this year in camp solidifies the fact that he's more than just a special teamer."
Safety Kendrick Lewis: "Defensive Coordinator Dean Pees has praised his leadership on the back end, and he could prove an upgrade over the perfectly-adequate Darian Stewart."
Cornerback Lardarius Webb: "Webb's camp got off to the worst possible start when he failed his conditioning test and missed the first day of practice last Thursday. It's been rough for Webb since then."
Inside linebacker Arthur Brown: "This is more of a circumstantial down than anything else. Brown has the unfortunate distinction of being a highly-touted second-round draft pick seen as the heir to Ray Lewis simply because he was drafted right after the Ravens legend retired. He's played well in camp and had some moments of glory, including a pick-six interception of backup quarterback Matt Schaub, but Brown finds himself behind starters C.J. Mosley and Daryl Smith, plus reserves Zachary Orr and Albert McClellan. Brown will need to find a way to break into the next level at a position where those four are plenty comfortable."
Cornerback Asa Jackson: "Jackson falls into the same category as Brown in the sense that there seems to be a long climb ahead of him on the depth chart as training camp progresses."
Safety Matt Elam: "This is kind of piling on, but let's be clear — Elam's injury seemed like a freak one, and something that could have happened to anyone. But as far as his long-term future with the Ravens, Elam's torn biceps couldn't happen at a worse time."
Outside linebacker Steven Means: "Means hasn't played poorly by any stretch, but for all the excitement about him in training camp, he hasn't gotten the best of many tackles so far in training camp."