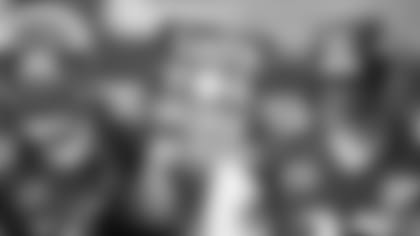 *NOTE: Late For Work was not posted at the normal time Wednesday because of the NFL's technical problems that prevented the website from being updated. *
King Examines Interesting Rice-Pierce Idea
The narrative surrounding the Ravens backfield all offseason was whether second-year running back Bernard Pierce would eat into Pro Bowler Ray Rice's playing time.
The storyline pits the two talented backs against each other in a competition.
But after visiting Ravens training camp, his 13th stop in a long NFL camp tour, Sports Illustrated's* *Peter King examined an idea that flips that narrative. In the wake of the "post-Boldin/Pitta problem," King proposes putting both backs on the field at the same time, with Rice even becoming a slot receiver at times.
Before I detail the Rice-Pierce idea, let's set up how it fits within the post-Boldin/Pitta problem.
Caldwell's 'Tweak' That Changed Cam's Offense
When Jim Caldwell took over Cam Cameron's post as offensive coordinator following the Ravens' 31-28 overtime loss to the Redskins in Week 14, there was no way he could completely overhaul the offense.
Caldwell said at the time he would only make "tweaks," but those tweaks seemingly made all the difference in the world as the Ravens offense and quarterback Joe Flacco went on a historic Super Bowl run.
"So what was Cameron's problem?" Bedard asked. "His offense didn't use all the threats in unison, or to their full potential. The Ravens had the pieces to attack all three levels to the defense—Rice, Pierce and fullback Vonta Leach in the short field; Boldin and Pitta in the middle; and Smith and Jones deep—but synergy never materialized because Cameron failed to use Boldin and Pitta in the best way possible."
The specific area that Bedard says Cameron didn't use was the middle of the field. Bedard outlined Boldin's routes in blue and Pitta's routes in black from two different games before Cameron was fired in the graphic below. He compares those to the routes the two receivers made under Caldwell in the AFC championship and Super Bowl.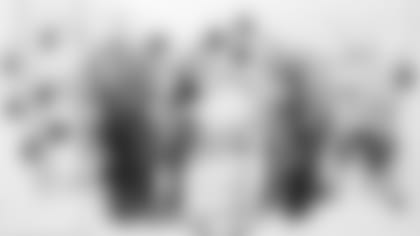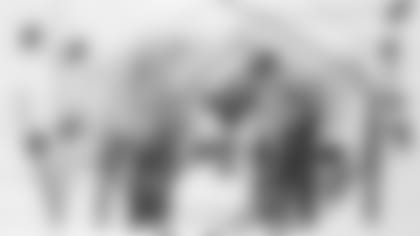 Look at how many routes run toward the sidelines under Cameron, and then how many break toward the middle of the filed under Caldwell. Lots of shorter seam routes toward the edges of the field (Cameron) versus in-breaking routes down the middle of the field, often deep (Caldwell).
"It's almost the exact opposite approach," Bedard noted. "[T]his was a major tweak to the routes being run by Boldin and Pitta."
He added: "Even if the passes weren't completed, these routes were complementary to the other offensive weapons. Threatening the mid- to deep-level of the field between the hashes with Boldin and Pitta put pressure on a defense. It made safeties stay closer to home, which opened up the outside for Smith and Jones, and/or it caused the linebackers to drop a little deeper, which helped give Rice, Pierce and Leach a little more room to make a play once they caught the ball. Under Caldwell, the Ravens used all of their weapons in unison, and it was a beautiful thing to watch."
If using the middle of the field was the key to opening up the Ravens offense and utilizing all its weapons, and Pitta and Boldin are now gone, what will become of the Ravens 2013 offense?
Born is the post-Pitta/Boldin problem.
In an article scheduled to run later today, our own Ryan Mink will examine how Deonte Thompson and Tandon Doss can become the Ravens next slot machines in the middle of the field. 
Until then, here's King's idea.
King's 'Brilliant' Rice-Pierce Idea
If one can argue that Pierce is good enough to take snaps away from Rice, who is arguably already one of the best offensive weapons on the team, why take either one off the field?
While it's an idea that's been kicked around in Baltimore after Pitta went down, it would be a drastic change from what we saw last year.
Of 1,414 offensive plays in their 20 regular and postseason games last year, guess how many times both Rice and Pierce were on the field together?
According to ProFootballFocus.com, one.
That one play occurred in the Super Bowl, with Rice in motion to the right lining up outside the numbers and Flacco then handed the ball off to Pierce for a 5-yard gain to the left. It wasn't a big gain, but King noticed that the 49ers cornerback covered Rice instead of Jones, who is obviously the bigger deep threat. The 49ers were concerned that much about Rice.
"So in 2013, if Rice were to be split out a few times a game, and maybe occasionally be put in the slot, wouldn't that be a good thing—if only to make the defense wonder what was coming, and who was getting the ball?" King asked. "To be sure, defensive coordinators are going to respect Rice, wherever he lines up."
King talked with both Head Coach John Harbaugh and Flacco about the idea of two-back sets. Both agreed Rice could be used in more varied formations, but Harbaugh wasn't so sure about putting him in the slot.
Flacco specifically liked the Rice-Pierce "combo platter."
"You can definitely do it [Rice in the slot] a little bit," Flacco told King. "And it would be interesting to see who they put on him and stuff like that. If you can get him lined up one-on-one with a linebacker out there … Even running stuff out of the backfield in your three-wides package with him—it definitely creates problems.
"I think we are really good when we are running routes with him out of the backfield. Lining him up in the slot and doing those things, because even if you don't do it a ton, it keeps defenses a little off-balance and it makes the defense think a little bit about what they are going to do. When you get those guys thinking a little bit, and not just out there playing, that's when you kind of have them. All defenses are talented. If you can let those guys just line up and play fast football and play confidently, then they're gonna be pretty good. If you throw in a couple wrinkles just to make them think a little bit, then I think that's when you can get them off balance a little bit."
It could be key in the post-Pitta/Boldin era.
Brown Twice In Lewis' Shadow, Still Haven't Spoken
This isn't the first time rookie linebacker Arthur Brown is playing in Ray Lewis' shadow.
Brown began his college career at the University of Miami for two years before transferring to Kansas St., much closer to his hometown of Wichita.
Playing the same spot as Lewis at both his college and professional teams, you'd think the two linebackers would have chatted by now.
Nope. But Brown expects that day to be coming soon.
Can Hanie Convince Ravens Need Three QBs?
The Ravens haven't kept three quarterbacks on their roster for two seasons.
But third-string quarterback Caleb Hanie is trying to convince the Ravens to break that streak.
"Yeah, that's what I'm hoping for is to stick here," Hanie told The Baltimore Sun's Aaron Wilson. "I enjoy being here and have come to know these guys. I'll do my best and see how it goes."
Judging by Matt Vensel's take on Hanie from earlier this week, the six-year veteran may need to do more.
"It's hard to throw it over Tommy Streeter's head, but Caleb Hanie isn't just any quarterback," Vensel wrote. "The third-stringer sailed one sideline pass over the outstretched arms of a] 6-foot-5 wide-out. It was [one of a few errant passes for Hanie in a failed two-minute drill drive."
Flacco Still Has Respect For King Of Trash Talk
Former Giant Chris Canty has gotten a chance to play with both Flacco and Eli Manning, and when comparing the two, Canty noted one interesting difference.
"They both want to put the dagger in the heart of the other football team," Canty said, per CSNBaltimore.com's Clifton Brown. "I think Joe is just going to talk to the other football team while he does it. You love to see the confidence exuded from Joe, the command that he has in the huddle. It energizes other guys."
That's a noteworthy comment, seeing as one of the main criticisms on Flacco up until this point is that he isn't a vocal leader. But one of the main stories coming out of training camp this season is how Flacco is speaking up more, and is even taking on Terrell Suggs in the trash talk department (check out this video showcasing one exchange).
Despite his new outspoken manner, Flacco still has respect for the king of Ravens trash talk.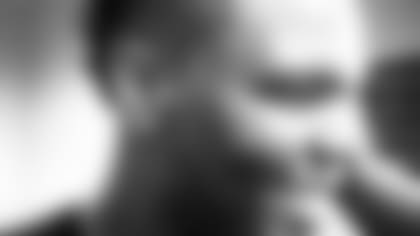 "I think Suggs has a little bit more experience in the matter," Flacco said. "I don't know if I'd want to go too deep into it with him."
Terrence Cody has gone from being the defensive tackle of the future to being on the roster bubble, and as Mink noted earlier this week, Cody cut off his dreads as he starts a new season to prove he isn't 'done.'
Check out Cody's new look. What do you think?
In reference to yesterday's LFW … @greggrosenthal: @Ravens You can argue Flacco makes WRs better. But using Heap/Mason/Clayton's numbers after cut is illogical. of course they got worse. [Twitter]
@RapSheet: Flacco knows RT @MaioccoCSN: Colin Kaepernick learning he can throw to Anquan Boldin when it appears he's NOT open. [Twitter] 
Watch out for lots of Shiancoe Thursday night … "A lot of passes went tight end Visanthe Shiancoe's way during a slow-paced practice," Vensel wrote. "The receivers sometimes jogged and defensive backs rarely contested passes, but it looked as if the Ravens are making a concerted effort to get Shiancoe integrated into the offense as quickly as possible. He and quarterback Joe Flacco often talk after plays." [The Baltimore Sun] 
@RavensCommunity: Ravens Suggs gathers up members of the Andrews Air Force Base MD for a group photo at #Ravens TC! @untouchablejay4 [Twitter] 
Not even fair! Check out the giant Jonathan Ogden, No. 74 below, making his high school teammate and opponents* *look like pee wee football players. [Reddit]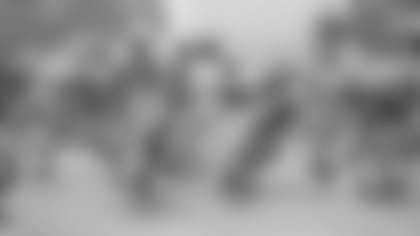 Referees warn NFL players: Spinning the ball can result in a penalty. [ProFootballTalk.com]
Torrey Smith emerging as offensive leader. [Baltimore Beat Down] 
@SI_PeterKing: Very good session with Ozzie Newsome. He resisted urge to say, "Gee, thanks for beating me over[,] over Boldin." He's a good man. [Twitter] 
@SI_PeterKing: RT @MarkSkog: Do you honestly think he cares at all what you think of the Boldin move? ... No. Not a whit. [Twitter]
If you ever need to watch a Ravens game on the go, Peyton and Eli Manning have the perfect solution. Trust me, you need to watch this if you haven't already seen it. #footballonyourphone [You Tube]