No Better Pass-Catching Options Than Current Ravens
You'll notice one name was missing from yesterday's round-up of potential free-agent receivers the Ravens could bring in.
That name was Tandon Doss.
There were also reports that the Ravens brought in two tight ends for workouts, but whether they would be any better than the players already on the roster is questionable.
First, let's look at Doss.
Fans were predictably underwhelmed with the signing after Doss was cut by the team after the preseason, as rookies Marlon Brown and Aaron Mellette beat him out for roster spots. Prior to training camp, there was optimism that Doss could help fill in for Anquan Boldin, but he didn't live up to those expectations.
Even though there is a lack of excitement for Doss, that doesn't mean it wasn't the right decision for the Ravens at this time.
Prior to the signing, Baltimore only had four of six receivers healthy. With Deonte Thompson out for an indefinite period, and Jacoby Jones down for a reported four to six weeks, the Ravens needed depth. And with so many new targets on the team already (Brown, Mellette, Brandon Stokley and Dallas Clark) the Ravens needed somebody that already knew the offense.
Doss' familiarity is a plus, but his presence likely doesn't change the pecking order on the depth chart.
"The Ravens are obviously looking for someone who has knowledge of the offense and provides depth, Hensley wrote. "They weren't looking for someone to leapfrog either Marlon Brown or Brandon Stokley as one of the team's top three receivers. … Let's see how many opportunities Doss gets in his second chance with the Ravens."
One area Doss is expected to get many opportunities is at returner. When Jones went down with a knee sprain in Denver, top cornerback Lardarius Webb filled in on punts and backup running back Bernard Peirce filled in on kickoffs.
"It's not a good idea to have their best corner guy returning punts, especially with Webb coming off knee surgery," CSNBaltimore.com's Clifton Brown said. "Doss can definitely fulfill that role."
And now let's look at the tight ends that reportedly worked out for the Ravens, per The Baltimore Sun.
"This indicates that the Ravens clearly aren't happy with their current tight ends, and for good reason," Hensley wrote, likely referring to Dallas Clark and Ed Dickson's season-opening performance in which both dropped crucial passes.
Jake Ballard, 25, was recently let go by the New England Patriots after recovering from a torn anterior cruciate ligament last season. The 6-foot-6, 275-pounder may not be fully recovered as ESPN's Mike Reiss wrote that Ballard "didn't always appear to be running well."
Matthew Mulligan, 28, has been described as primarily a blocking tight end. He's played for the New York Jets and St. Louis Rams. The Patriots also toyed with him last week.
The fact that both tight ends have been cut by the Patriots recently is not a good sign because they are "the one team that needs tight ends more than the Ravens," Hensley wrote. "I understand that Dallas Clark looked awful in the season opener, but I'm not sure Ballard will do much better."
Almost All AFC Contenders 'Pooped The Bed'
Outside of the Denver Broncos, all other AFC expected contenders showed they clearly have a lot of work to do.
And CBSSports.com's Jason La Canfora had a very … unique …. way of putting the conference in perspective last night.
"So pretty much every AFC team expected to be a true competitor, except for DEN, has pooped the bed to one degree or another so far in Week 1," he tweeted.
The Texans needed a 21-point second half performance to beat the San Diego Chargers last night. The Chargers with their new head coach,* *Mike McCoy, fizzled in the end. The Patriots offense didn't look like its usual self despite a win. We already know the entire AFC North lost. The jury is out on whether the Tennessee Titans and Miami Dolphins are the real deal.
Here are the AFC standings after just one week of football (mobile users tap "View in Browser" button): Williams Solid In Eagles Debut, Reed Inactive
BaltimoreRavens.com took a look at four former Ravens (Anquan Boldin, Bernard Pollard, Dannell Ellerbe and Paul Kruger) in their debuts with their new teams. We have updates on two more …
After a turbulent first seven months in Philadelphia, cornerback Cary Williams had a solid start to the regular season with the Eagles. He finished the night with an interception, a sack, and two passes defended. The Eagles took down Washington Redskins 33-27.
"I just think when the bright lights come up, you know who's going to come up," Williams said, per the Philadelphia Inquirer. "I've played some big games in my career, and I know the importance of taking the proper steps in practice to prepare for a game."
As for safety Ed Reed's debut … well, he didn't have one. He was inactive for the Texans-Chargers matchup, as expected.
Flacco Struggled On Shorter Throws
While Joe Flacco had the stats that make fantasy football owners smile – 362 yards with two touchdowns and two interceptions – The Sun's Matt Vensel pointed out that the sixth-year quarterback struggled on shorter throws in Denver.
Flacco's two interceptions came on short passes. Plus he only completed 20 of 31 attempts for 212 yards between the line of scrimmage and 10 yards downfield, per Pro Football Focus.
"We can probably chalk some of the issues on shorter throws to a lack of familiarity with his new possession pass-catchers, guys like Stokley and tight end Dallas Clark. Ed Dickson has been around, but he also dropped a couple of passes," Vensel wrote. "Outside of hitting Rice on dump-offs, something he did eight times, and his first-quarter touchdown pass to fullback Vonta Leach, Flacco was often out of sync with his receivers underneath.
"We shall see if the struggles continue, or if he and his receivers get on the same page with these higher-percentage passes."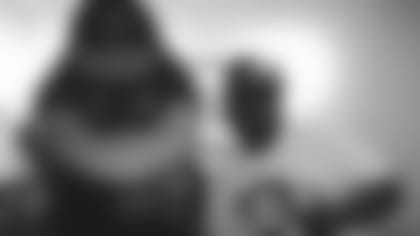 @jamisonhensley: According to ESPN S&I, this was the first winless Week 1 for all of the AFC North teams since 2002, the division's first year of existence. [Twitter] * @ravenssalarycap: TandonDoss will likely receive same salary - $555K, min. salary for 3rd yr - he had under prior contract, less one week of pay for last week [Twitter] * @artj97: It's the coaches and trainers decision when I'll be back on the field. We are going to take it day to day. I'm staying positive. #onelove [Twitter] * @torreysmithwr: I woke up happy and motivated...great feeling...gotta capitalize on that today  [Twitter] * Fullback Vonta Leach is showing his worth after testing free agency waters this offseason, and then eventually re-signing with Baltimore. [CSNBaltimore.com] * The Columbus Dispatch headline Friday after Peyton Manning's seven-touchdown game against the Ravens: "Elway throws seven touchdown passes." [ESPN] * "Repeat after me, Timonium: It's only one game … It's only one game …" wrote Peter King. [ESPN.com] * @baltimoreluke WNST]: Lots of #Ravens in [attendance at tonight's #Orioles game. Ray Rice, Vonta Leach, Bryant McKinnie, Justin Tucker, and several others. [Twitter] * @vleach44: O's game  [Twitter] * @Ochocino: They're out there but only one is always open. RT @Ravens: LFW: Ravens evaluating WR free agent market... Who's out there?