NFL Issues Warning About Treatment Of Replacement Refs
The NFL has yet to punish a coach or player this season for his critical comments or poor treatment of the replacement officials.
Could that change after the league sent a warning memo to all 32 teams about the on-field treatment of substitute refs?
Several NFL officials made phone calls yesterday to owners, general managers and coaches from all 32 teams to reduce disrespectful on-field behavior, according to NFL.com's Albert Breer.
"The purpose was to send a message that everyone has a responsibility on respect for the game," NFL Executive Vice President Ray Anderson said, per Breer. "Everyone needs to be mindful that this respect for the game has to be practiced at all times, and that the events of Monday evening [Broncos vs. Falcons], in the first half of that game, represented unacceptable behavior.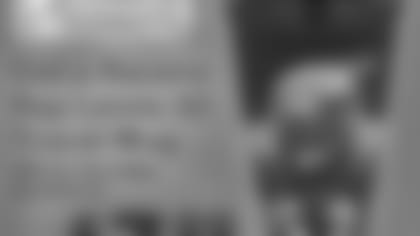 ](http://www.dunkindonuts.com)"We're not gonna tolerate it. And we expect that everyone we talked to pass word on to everyone involved on the sideline that we expect there to be a respect for what's going on."
Several Ravens players have been open about their displeasure with the current state of officiating. Quarterback Joe Flacco said the integrity of the game is at stake, linebacker Ray Lewis wants the regular refs back to preserve the reputation of the league, Head Coach John Harbaugh said the Eagles game was "chaotic" and safety Bernard Pollard sounded off once again yesterday.
Whether the league constitutes any of these comments, or the Ravens on-field behavior last Sunday, as disrespectful is unknown. The line may have been made clear in their own conversation with the league.
Regardless, going forward, Anderson made it known that penalties for disrespectful behavior will be mandated.
"Fines. And if it's egregious, over-the-line stuff, we could include any other penalties, like suspensions, that are normally assessed," Anderson said.
"Whoever the official is needs to be respected. Players need to respect themselves here, and whoever's out there. I've heard the substitute-teacher analogy. This isn't a classroom. These guys are professionals, and we expect a professional football environment."
After criticizing Commissioner Rodger Goodell during a radio appearance in Boston, Pollard was asked if he is concerned about getting fined.  
"I'm entitled to my own opinion," Pollard responded. "What does my opinion matter? What is it, two cents and a cup of coffee? I just think for us as players, we have to speak out about this because it's getting out of hand." 
Webb's Tackling Underappreciated
Ravens cornerback Lardarius Webb is already known for his potential shutdown capabilities as a cornerback and threat as a punt returner. But there is another quality that should be brought to light.
"Webb's tackling is an underappreciated aspect of his game," wrote The Baltimore Sun's Matt Vensel, who pointed out that the Webb only missed seven tackles all of last year while notching a total of 67.
Defensive Coordinator Dean Pees said that the reason his fourth-year corner is so successful is because he's not timid.
"He goes after the tackle. He is not tentative," Pees said. "Most guys that miss tackles go up there, and they start to break down three yards away from the guy. If the back is a good back in the open space, he is going to make you miss. The thing about Lardarius is he goes up there and is aggressive and goes after it. … He tries to run through the guy."
McClain Seeing Time At OLB In Addition To ILB
With Paul Kruger (back) unable to go Sunday, the Ravens were down yet another outside linebacker.
The team called on inside linebacker for reinforcements as they only had Albert McClellan, Courtney Upshaw and Sergio Kindle activated.
CBSSports.com's Jason Butt pointed out that McClain saw only 31 snaps against Cincinnati in Week 1, with Dannell Ellerbe's role increasing at inside linebacker. But McClain saw 58 snaps against the Eagles when he moved to the outside.
McClain is familiar with the role, as he played it in college at Syracuse, but he said he still needs to knock off some rust.
"How did it go for me? It's a learning curve, something I got to get back used to if I get the opportunity again," McClain said.
Pitta Lining Up As Receiver … A Lot
Much has been made of Dennis Pitta's movement up the depth chart in front of tight end Ed Dickson. But in the loss to the Eagles Sunday, Pitta lined up as a slot receiver or a wide receiver on more than two-thirds of his 51 offensive snaps, according to Vensel.
Pitta was targeted a team-high 15 times, but none of them was when he was lined up next to an offensive tackle as a traditional tight end. He was lined up as a wide receiver on four plays, getting targeted on three of them.
"But usually, Pitta was lined up in the slot, where he did most of his damage in a game where he led the team with eight catches and with 65 receiving yards," Vensel wrote. "He was targeted eight times on the 16 plays in which he lined up as a slot receiver to Flacco's left and four times on the 15 plays where he was in the slot to Flacco's right – including a third-quarter interception when Flacco tried to squeeze a pass between three Eagles defenders."
Bisciotti Lands On Forbes List Of Richest Americans
Forbes noted that the source of Bisciotti's wealth is self-made. He founded an engineering staffing firm, Allegis Group, in a basement with his cousin.
After extraordinary success, Bisciotti went on to purchase the Ravens franchise in 2004. His net worth is now $1.6 billion, according to the magazine.
NFL QBs And Their Muppet Doppelgangers
Oh my goodness, this was too good to pass up.
Buzzfeed's Ben Rosen put together a list of all 32 NFL quarterbacks and their Muppet doppelgangers for one simple reason:
"Because someone had to."
You can check out all 32, but below are some of my favorites, including Flacco and Chargers quarterback Philip Rivers and their Muppet-look-alike, Sam the Eagle and angry Miss Piggy, respectively.
Joe Flacco - Sam The Eagle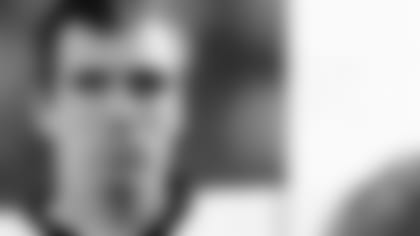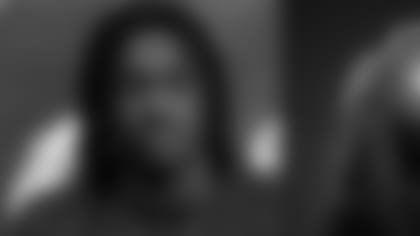 Ben Roethlisberger - The Bread Monster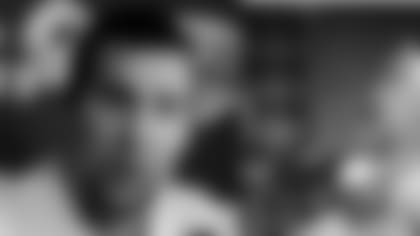 Andy Dalton - Luncheon Counter Monster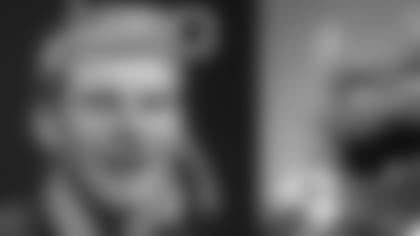 Tom Brady - Pepe The King Prawn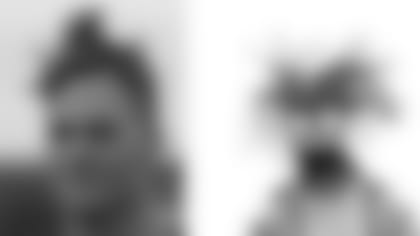 Phillip Rivers - Angry Miss Piggy