Harbaugh Won't Be Fined For Contact With Official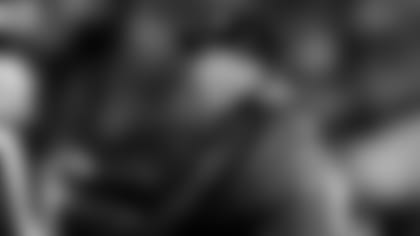 Ravens Head Coach John Harbaugh won't be fined for making contact with a referee during Sunday night's win over the New England Patriots, according to ESPN's Adam Schefter.
Harbaugh was flagged for unsportsmanlike conduct one play after officials made a controversial illegal contact call on cornerback Lardarius Webb that negated his interception of quarterback Tom Brady.  After the game, Harbaugh acknowledged he bumped an official, but said it was accidental contact while trying to call timeout.
"The league appears to have gone along with the coach's contention that the contact was inadvertent," wrote NFL.com's Dan Hanzus.
Here's how Harbaugh explained the exchange Sunday night:
"Well, here's how I understand it. I guess I didn't understand how [the referee] interpreted it. But, what we're told is to get the timeout where they can see it in front of their face in those situations," he said. "[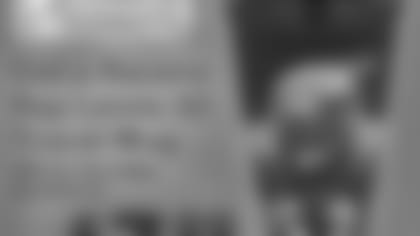 ](http://www.dunkindonuts.com)That's what I've been told for five years going into this game. I think he took it as bumping him. I didn't mean to bump him. I wanted to call a timeout, so I apologize for bumping, but the intent was to call a timeout."
Meanwhile, there is still no word on a potential fine for Patriots Head Coach Bill Belichick, who grabbed the arm of an official after the game to get an explanation on the ruling of rookie Justin Tucker's game-winning field goal.
According to Schefter, it is still expected that Belichick will be fined. That announcement is likely to come later today.
After three weeks of the NFL season, pundits are starting to get a better idea of which teams they like. Thus, in some power rankings, the Ravens' comeback win didn't do much to boost their standing.
But you can always count on some weekly knee- jerk reactions. Baltimore moved up five spots in a Yahoo! Sports list. Not sure what they were doing at No. 9 to begin with.
Pete Prisco, CBSSports.com: No. 5, moved up one spot
That was some comeback in the fourth quarter against the Patriots. But I still have major concerns about that defense.
ESPN.com: No. 3, moved up three spots
They're riding a 12-game home win streak, which is a franchise record and the longest current one in the NFL.
Brian Billick, Foxsports.com: No. 3, moved up two spots
The Ravens received an inspired performance by Torrey Smith who had a career-high six receptions for 127 yards just 24 hours after his brother's death. Sometimes it is this type of adversity that a team can rally around.
Elliot Harrison, NFL.com: No. 5, no movement
Ray Rice looked quick Sunday night. John Harbaugh? Frustrated as hell. An absentee pass rush will do that to a man. Torrey Smith, you are the man.
Peter King, Sports Illustrated: No. 7, no movement
Never heard a manure chant that loud in my life, Al Michaels said Sunday night. Imagine what those fans would have done if the Ravens had lost.
Zac Wassink, Yahoo! Sports: No. 4, moved up five spots
Baltimore's offense is one of the most exciting to watch in the league, and the team's defense is somewhat of a liability. It's a crazy world in which we live. 
Jones Compares Browns To Pregnant Possum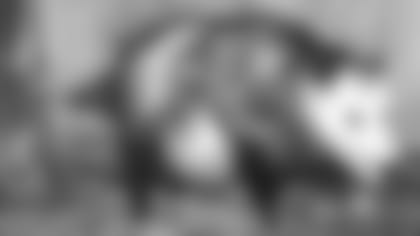 Well, here's a new way to describe a potential trap game.
On paper, it looks like 0-3 Cleveland is no match for the 2-1 Ravens.
But don't underestimate the scrappy Cleveland Possums … that's right, possums.
Well, not until I just Googled it, Jacoby. And, yikes.
"Angry. Teams like that come out scratching and fighting, man," he said. "They're going to come play hard and we got to do what we do best and that's play Ravens football."
No Haden Means More For Flacco?
Cleveland Browns top cornerback and former first-round pick Joe Haden will miss his team's divisional matchup against the Ravens as he continues to serve a four-game suspension for violating the NFL performance-enhancing substance policy.
As far as Flacco is concerned, however, Haden or no Haden, he's going to do his thang.
"I still think they're a really good defense. I think Joe is a pretty good corner. When you lose out on a guy like that you're going to miss him in some way. The guys they have back there are still talented guys," Flacco said. "We're going to do what we do no matter what. At some point something may happen where we might be a little bit more successful with it. You hope something like that may happen."
McBean Reinstated From Suspended List
That would be a boost to the defensive line, but McBean remains on injured reserve after breaking his ankle in the Ravens' preseason opener against the Atlanta Falcons.
The 28 year old finished his three-game suspension for a violation of the NFL's performance-enhancing substance policy. The Ravens signed McBean to a one-year deal during the offseason, reportedly worth $1 million.
So-Called Indisputable Evidence That Tucker Missed
A YouTube video, originating from a smaller Boston website that has picked up a little steam, is claiming to have indisputable evidence that Tucker missed the game-winning, 27-yard field goal.
The Awesome Boston wrote about the video in a blog entitled, "Indisputable Video Evidence That The Ravens Missed Game Winning Kick."
Wrote the website: "Video doesn't lie. Kicker Justin Tucker of the Baltimore Ravens missed that field goal plain and simple. From this angle you can tell it isn't even close. No wonder the NFL won't #showusthetape from the video taken on the field goal post."
Yes, a video from what looks to be captured on an iPhone from a fan in the stands should certainly be considered high-tech, indisputable evidence. #sarcasm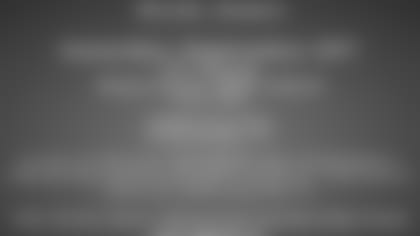 We will have more on this later today … @TorreySmithWR: Here are the funeral arrangements  [Twitter] * Joe Flacco received an A-plus on Jamison Hensley's quarterback report cardafter rallying the Ravens from nine points down in the fourth quarter vs. the Patriots. Browns quarterback Brandon Weeden, who the Ravens face Thursday night, received a D for throwing two interceptions in the fourth quarter against the Bills. [ESPN] * Dean Pees said the Ravens are still considering starting over Cary Williams, but remember, we'll still see plenty of both … @mzenitz: The #Ravens have had each of their top three CB's on the field for 65 percent of their defensive plays this season [Twitter] * Browns Head Coach Pat Shurmur would like his rookie combo of Weeden and running back Trent Richardson to follow in Flacco and Ray Rice's footsteps. [CSNBaltimore.com] * "It took just three games, but Ravens wide receiver Jacoby Jones has already surpassed the production that the team got from its No. 3 receiver spot last season," wrote Matt Vensel. "With three catches for 86 yards in the 31-30 victory over the New England Patriots on Sunday night, Jones now had seven catches for 153 receiving yards and a touchdown." [The Baltimore Sun] * Billick previews the Ravens-Browns Thursday night matchup, saying he couldn't imagine a worse team for the Browns to face this week. [FoxSports.com]