Regular Refs Back For Browns-Ravens
Hallelujah, the regular refs are back.
The NFL and NFLRA announced around midnight that they reached a deal on an eight-year collective bargaining agreement.
And even though the agreement must still be ratified by the NFLRA membership, NFL Commissioner Roger Goodell came through for the Ravens by temporarily lifting the lockout so the regular officials can work the Thursday night game versus the Cleveland Browns.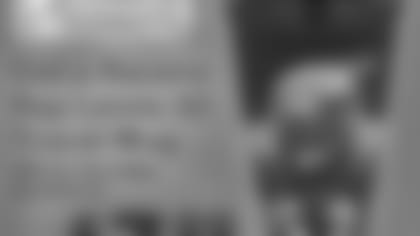 ](http://www.dunkindonuts.com)"The long-term future of our game requires that we seek improvement in every area, including officiating," Goodell said. "This agreement supports long-term reforms that will make officiating better. The teams, players and fans want and deserve both consistency and quality in officiating."
"We look forward to having the finest officials in sports back on the field, and I want to give a special thanks to NFL fans for their passion. Now it's time to put the focus back on the teams and players where it belongs."
Had Goodell not temporarily lifted the lockout, the Ravens and Browns would have been the only teams required to endure another week of the replacement officials, which ESPN's Jamison Hensley said would have been unfair.
"The Ravens are going to be among the happiest teams to see the replacement officials go," Hensley wrote, noting that Baltimore has been the fifth-most penalized team this season and were on pace to tie a franchise record of 139 penalties.
Another positive for the Ravens is to have the game's regular tempo back. The replacements had difficulties with the administration side of the game, slowing the pace considerably while figuring out clock management and where to mark the ball.
"This would have negated the effect of the Ravens' no-huddle offense," wrote CSNBaltimore.com's Ray Frager. "Now, with referees who are up to the task of letting play flow, the Ravens can run the no-huddle, putting the Browns back on their heels without Cleveland getting help from the officials to cut the pace.
"Plus, the Ravens' defensive backs and wide receivers don't have to be concerned about what kind of new odd interference/holding/illegal contact penalties might come flying at them."
Below are the key terms of the new agreement:
Eight-year term covering the 2012-2019 seasons.
The current defined benefit pension plan will remain in place for current officials through the 2016 season (or until the official earns 20 years of service). The defined benefit plan will then be frozen.
Retirement benefits will be provided for new hires, and for all officials beginning in 2017, through a defined contribution arrangement, which will have two elements: an annual league contribution made on behalf of each game official that will begin with an average of more than $18,000 per official and increase to more than $23,000 per official in 2019, and a partial match on any additional contribution that an official makes to his 401(k) account.
Apart from their benefit package, the game officials' compensation will increase from an average of $149,000 a year in 2011 to $173,000 in 2013, rising to $205,000 by 2019.
Beginning with the 2013 season, the NFL will have the option of hiring a number of officials on a full-time basis to work year-round, including on the field. 
The NFL will have the option to retain additional officials for training and development purposes, and may assign those additional officials to work NFL games. The number of additional officials will be determined by the NFL.
Before We Completely Move On …
Now that the replacement refs have been un-replaced, we won't be able to enjoy the numerous entertaining parody videos.
But before we completely move on, let's enjoy this Flo Rida parody from the folks of NOC.
Deion Sanders Coaches Ravens DBs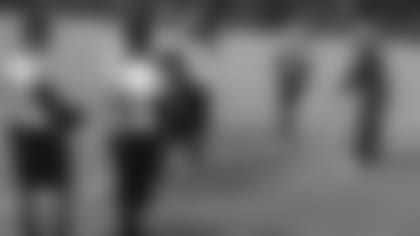 Hall of Fame cornerback and former Raven Deion Sanders was in Owings Mills yesterday preparing for the NFL Network's broadcast of Thursday Night Football.
While at the Under Armour Performance Center, Primetime also made his way out to the practice fields to coach some of the defensive backs, including Ed Reed, Lardarius Webb, Jimmy Smith and Cary Williams.
Hopefully Sanders' pointers will have an effect on the unit, which has struggled against the pass so far this season.The Ravens are ranked 28th in the league in average passing yards allowed per game (289.7).
After the session, Sanders gave Reed major props on Twitter:
Sanders wasn't bad himself, notching 53 career interceptions, 1,331 return yards and nine touchdowns during his 14-year career.
After practice, the former two-sport standout moved over to Camden Yards for batting practice with the Orioles and Buck Showalter, who managed Sanders at the Double-A Albany-Colonie Yankees in 1989.
According to The Baltimore Sun, upon seeing his former manager, who hobbled out of the dugout because of his injured knee, Sanders asked, "Is that a pimp or a limp?"
Week 4 Picks: Browns vs. Ravens
Pundits say you shouldn't sleep on the Browns in tonight's matchup. Despite the warning, however, nobody was daring enough to predict a Cleveland win.
With Baltimore playing in a Thursday night game, many websites have yet to post their picks, but here are a few so far:
ESPN: 11 of 11 pick Ravens

NFL.com: Three of three pick Ravens

The Sun's Jeff Zrebiec: Ravens 26, Browns 13
I don't think this is going to be as much of a cakewalk as some people do, but the Ravens have won 12 straight at M&T Bank Stadium and nine straight against AFC North foes. Neither streak will end Thursday as the much-scrutinized Ravens defense gets some of its swagger back against a rookie quarterback.
CBSSports.com's Pete Prisco: Ravens 23, Browns 17
The Ravens are playing on a short week, which will help the Browns. I just don't see how the Ravens will be as focused here against the Browns after that emotional game last week against the Patriots. For that reason, I think the Browns keep it close.
NFL.com's Bucky Brooks: Ravens 28, Browns 17
Cleveland and Baltimore typically engage in competitive battles, and this game could be much closer than anticipated. The Browns will certainly make it interesting; their hard-hitting defense will crowd the line of scrimmage in an attempt to take away running back Ray Rice. In the end, though, Flacco and his explosive playmakers will find a way to get it done.
Flacco No. 3 On MVP Watch List
After rallying the Ravens from a nine-point deficit in the fourth quarter against Tom Brady and the Patriots, Mike Sando moved Flacco to the third spot on his MVP list, trailing only Falcons quarterback Matt Ryan and Giants quarterback Eli Manning.
Flacco didn't make the top 10 last week, and was ranked No. 8 after the season-opening win against the Bengals.
"I'll admit to stepping away from the TV when Baltimore trailed New England by nine points in the fourth quarter Sunday night," Sando wrote. "Flacco completed 12 of 15 passes for 161 yards and a TD during the pivotal period. His fourth-quarter play in that game produced league highs for points above replacement (8.4) and points above average (6.8), according to ESPN's analytics department. The Ravens' eight fourth-quarter passing first downs also led the NFL in Week 3."
Trent Richardson Won't Stand Down To Ray Lewis
Browns rookie running back Trent Richardson said this week that he's honored to go up against legendary linebacker Ray Lewis.
But the Cleveland Plain Dealer dug up an older quote from the rookie at the NFL combine, when he said he looked forward to meeting "Uncle Ray" in the hole.
"I love Uncle Ray to death and he's going to bring me all the contact he can and beat me up in the hole, but why would you stand down in front of that? …
"Not to be cocky or talking mess, but if you're an athlete or you're a competitor, why would you stand down for anybody? I know Ray Lewis is going to come at me and I'm going to come right back at him. That's just football. He knows what football's about and I know what football's about, we've been playing it for years. Both of us are going to give all we can."
In the NFL Network video below, Tom Waddle discusses which running back will have the bigger impact Thursday night: Richardson or Ray Rice.
Webb Says QBs Not Avoiding Him
Even though it's obvious that opposing quarterbacks are targeting starting cornerback Williams more than Webb, the four-year veteran, who signed a reported $50 million contract extension this offseason, says quarterbacks not are avoiding him yet.
And he's happy to be able to say that, as Webb prefers to get in on the action.
"They don't respect me yet," Webb told The Sun's Aaron Wilson. "I don't want that. Then, you get no stats. They still coming. They completed a lot of balls on me, quite a few."* *