Oh Yeah, Flacco Has Chip On His Shoulder
Go ahead and flip through the first couple pages of Sports Illustrated's 2013 NFL Preview.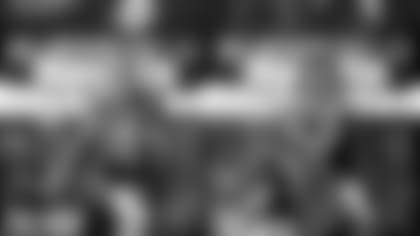 Page 1: Robert Griffin III
Page 4: Colin Kaepernick (the guy Joe Flacco beat in the Super Bowl)
The magazine features a full-page spread of each of the young quarterbacks, with an image of a "comparable" NFL great behind them. Each page has the large-print headline, "The New Kings."
It's a bizarrely unique situation.
NFL quarterbacks coming off a Super Bowl win and MVP performance usually don't have anything to prove. 
But three things are working against Flacco in his battle for respect.
First, even though he put together a historic postseason – 11 touchdowns and zero interceptions – he has consistently put up "pedestrian" numbers during the regular season. Second, he got a $120.6 million contract that some pundits don't believe he's worthy of because of his inconsistent regular-season play. Third, Ray Lewis and Ed Reed are gone, and Flacco will have to prove the Ravens can win without the two future Hall of Famers.