Sapp, Irvin Take Jabs At Smith, Flacco
Judging by the comments made in this blog, some Ravens fans are growing tired of the Ravens "leadership question."
You'd imagine the players and coaches are growing weary of it too, although you wouldn't know judging by their demeanor every – single – time – it – is – asked.
Ray Lewis is perhaps the greatest leader of men the NFL has, or will, ever know. No question. But when pundits bring that up, often times it implies that guys like Joe Flacco, Terrell Suggs, Haloti Ngata, Ray Rice, Torrey Smith, Elvis Dumervil and John Harbaugh can't lead* *the Ravens.
"It's a nightmare," NFL Network analyst Warren Sapp said about the Ravens losing Lewis' leadership. "[An] absolute nightmare situation because you have the guy you follow out of the locker room, he's no longer there."
Apparently this offseason Smith was asked about filling the leadership void left by Lewis, and the third-year veteran expressed a belief that the Ravens would be able to overcome.
But Sapp didn't like his answer.
"I remember when Torrey Smith came to the NFL Network this offseason, he was like, 'Nah, it's not going to be hard. We just show up and …' Are you kidding me, son?" Sapp exclaimed.
"[Opposing teams] measure themselves against the champions: how they come out of the locker room, how you get on the bus, how you do pregame meals. So if you do not understand what it is like to be hunted, you will now."
It's unclear exactly which interview Sapp was referring to, but in this NFL Network interview from July 16, Smith was asked about replacing Lewis' leadership role.
After saying Lewis was a "big loss" and the "top dog," Smith said: "When people see Ray, they think of a guy that is just vocal all the time. We have so many different guys that lead in a lot of different way. In terms of a guy that's more of a ra-ra-type leader, maybe Terrell Suggs. That was Terrell Suggs anyway. I don't view it as much different. [There's] definitely a void there, but we have so many different leaders that it's not necessarily one guy that needs to step up."
In addition to Sapp, other "NFL GameDay" analysts, many of whom had the opportunity to try to defend a championship, chimed in about the importance of having steady leadership when a team has a target on its back.
Host Rich Eisen joked that maybe it didn't matter the Ravens* *lost Lewis anyway, referencing Flacco's recent light-hearted comments that he sometimes didn't understand Lewis when he talked to the team. (By the way, Flacco has made that joke before, even when Lewis was still on the team. It's kind of funny how for some reason the old joke just recently went viral.)
Fellow analyst Michael Irvin, a three-time Super Bowl champion, used that as an opportunity to take a jab at Flacco.
"And if he couldn't understand championship talk, how can you lead these guys to a championship?" Irvin asked.
Flacco Leads In 'Mutiny' Meeting
While we're on the leadership topic, Flacco acknowledged to The Baltimore Sun's Matt Vensel that he would be "irritated" if some assume he isn't ready to be a leader.
Vensel then explained the role Flacco played in the intense meeting during the middle of last season that has been dubbed the "mutiny" meeting.
Some defensive players didn't like that they had to wear full pads in practice prior to the bye week. They also voiced disapproval of the game plan versus the Texans, in which Flacco came out throwing, but the offense didn't sustain drives and Flacco was picked off twice.
"The defense felt embarrassed, leading to raised voices and finger-pointing," Vensel wrote. "Flacco stood up and interjected. He told the room that the coaches put together the right game plan and that he took the blame for the offense not executing it. And instead of dwelling on the loss, he encouraged everyone to focus on the long road ahead."
Tight end Ed Dickson was struck by how Flacco didn't take either the players' side or the coaches' side.
"He just said, 'We've got to do better, guys,'" Dickson explained. Several Ravens, including Harbaugh, have said that meeting was a major turning point in becoming champions.
It happened at time when Lewis was out of building, rehabbing his torn triceps. Flacco helped in uniting the team.
"It was just a crazy meeting. … It was just one of those things that happen in the moment," Flacco told Vensel. "The last thing we needed was a divided locker room and people getting [angry] at this person for this. We needed to stick together as a team and lose as a team and win as a team. Losing one game wasn't going to define who we were, and that was the biggest thing I was trying to get across."
Ravens 'Upgraded' At Middle LinebackerHere's some strong language from ESPN's Jamison Hensley in regards to replacing Lewis' on-field impact (not his leadership).
"The Baltimore Ravens didn't just replace linebacker Ray Lewis. Judging by the preseason, they've upgraded the middle linebacker position," the AFC North blogger wrote. "The Ravens begin life without Lewis in Thursday's season opener in Denver, and the transition has been smoother than expected because of the play of Daryl Smith."
Hensley wrote it was a "real stroke of luck" for the Ravens to land Smith after first signing Rolando McClain, who decided to retire just 33 days after signing with the team.
And the front office was even able to sign the Jaguars' all-time leading tackler after June 1 so he wouldn't count against getting a compensatory pick in the 2014 draft.
"A quiet middle linebacker is definitely a departure from Lewis, and there are going to be questions about how the Ravens replace Lewis' leadership on the field. And no one believes Smith will ever be held in the same regard as Lewis," Hensley wrote. "But the Ravens are replacing a player at the end of his 17-year career, not one who was in the prime of a Hall of Fame-caliber career. In terms of statistics, Smith measures up to Lewis quite well."
Matt Elam Defensive Rookie of the Year?
Speaking of replacing Hall of Famers …
MMQB.com's Robert Klemko thinks the Ravens have a pretty good shot at filling the void left by safety Ed Reed with first-round draft pick Matt Elam.
"No disrespect to Ed Reed, one of the all-time greats, but Elam will remind Ravens fans of what they've been missing in either safety position for a year now," he wrote.
Klemko predicted Elam will win the Defensive Rookie of the Year honor. Fellow MMQB.com writer Greg Bedard predicted Suggs will return to form and win the Defensive Player of the Year award for the second time of his career.
And in the graphic below, Peter King predicted the path to the Super Bowl and the eventual champion. The Ravens get knocked out in the divisional round by the Patriots, who King predicts will go on and win the Super Bowl over the Seattle Seahawks.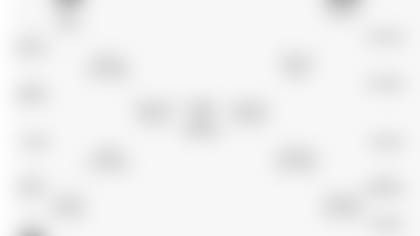 Ravens-Broncos Predictions
The Broncos aren't heavy favorites after all.
At least, not according to the pundits (Vegas has the Ravens as heavy underdogs).
Of the 37 picks below, 17 are predicting the Ravens. Of course, CBSSports.com gives a major boost to the Ravens' numbers. Maybe they know something the others don't.
Jeff Zrebiec (Broncos 27, Ravens 17):"It's tough to pick against the Ravens in a season opener, but this assignment couldn't be any tougher. The Broncos are home, they are ultra-talented and they've been waiting for this game for eight months."
Aaron Wilson (Ravens 24, Broncos 21):"Pass-rushing edge makes the difference as Ravens' offense relies heavily on running back Ray Rice with Joe Flacco not fully in sync yet with new targets."
Matt Vensel (Broncos 27, Ravens 19):"The Ravens have never lost a season opener under John Harbaugh, but they did not play a team like the Broncos with Peyton Manning on the road in Week 1."
Peter Schmuck (Ravens 26, Broncos 23): "Forget about that eight-point spread. Terrell Suggs and Elvis Dumervil are going to make Peyton Manning very uncomfortable, Ray Rice is going to run for 120 yards and the Ravens are going to be so happy they got to play in Denver before the first ice storm."
UPDATE ON CBSSPORTS.COM PICKS: The picks page has two different tabs. One is for picks "against the spread." The other is "straight up picks." When I click on the page, it opens directly up to "picks against the spread." The spread favors the Bronocos so heavily, it makes more sense that the eight analysts unanimously chose the Ravens. But their "straight up picks" are very different. Only two of the eight – Jason La Canfora and Will Brinson – predict a Ravens win. So, we're back to the Ravens being heavy underdogs.
Will 'Revenge Factor' Play Role Thursday Night?
The Denver Broncos are downplaying the "revenge factor" heading into the league's kickoff game after the Ravens beat them in the AFC divisional playoff last season.
But not everyone is buying Denver's put-the-past-is-in-the-past mantra.
"[O]ver the past two weeks, they've stuck to the script – that it's a new year, a new team – but deep down they all know they let a potential Super Bowl trip, home-field advantage and a seven-point lead with less than a minute to play get away," wrote ESPN's Jeff Legwold. "And Dumervil's departure does add a little spice as well."
The Ravens teammates likened to "Frick and Frack" couldn't be more opposite.
But they are the best of friends.
The two are together "all the time." They pull pranks together, hang in the locker room together, go to the movies together, heck, they even go to the cold tub together, according to The Baltimore Sun's Jeff Zrebiec.
Of course, we're referring to Terrell Suggs and Haloti Ngata.
"Our relationship is legitimate. It's not for the papers, it's not for TV. It's not fate. It's 100 percent real," Suggs told Zrebiec. "We're more than just teammates. We're brothers. It goes deeper than football with us."
The two are hoping they can work side-by-side as leaders of the Ravens' new-era defense as they fight for a win in the season opener tonight. Check out Zrebiec's full feature on the two here. It's worth the read.
Hensley's thought on the Ravens putting Dennis Pitta (hip) on injured reserve-designated for return Wednesday: "There is only a slight risk involved by giving this designation, which can be placed on just one player this season, to Pitta. If one of the Ravens' star players -- like Joe Flacco, Ray Rice or Terrell Suggs -- sustains an injury that will sideline them eight to 10 weeks, the Ravens would have to use one of their spots on the 53-man roster on a player who can't play for a significant period of time. But, if Pitta has any chance of coming back, this is a move the Ravens had to make." [ESPN]
The absence of Von Miller will have a major impact on tonight's kickoff game, says Mike Sando. Denver picked off 16 passes on 511 attempts when Von Miller was on the field last year. Without him, zero interceptions on 100 pass attempts. "They just weren't the same defense," Sando said. [ESPN]
Four predictions for the season opener that are sure to go wrong. [The Baltimore Sun]
Harbaugh: No set carries for Rice, Pierce [ESPN]
For all you fantasy owners out there, Chris Towers wants you to know that Dallas Clark is likely opening**Thursday night's game on the bench with the return of Dickson. [CBSSports.com]
Blast from the past … Former Ravens, including the beloved Todd Heap, joined Mayor Stephanie Rawlings-Blake to teach kids the importance of playing for 60 minutes every* *day. [The Baltimore Sun]
Awesome video … Rice wears Lewis' No. 52 and Suggs wears punter Same Koch's No. 4 while throwing a terrible, terrible pass. [NFL Network]