When Marquise "Hollywood" Brown looks into the stands Sunday afternoon at Hard Rock Stadium in Miami, he many not see a lot of No. 15 Ravens jerseys, but he will see a lot of familiar faces.
His mother, Shannon James, said she's "bringing the whole city out" from their hometown of Hollywood, Fla., just 10 miles up the road, for his NFL debut.
"I have 29 people coming with me alone," James said. "There's 1,000 or more people coming from the town."
Only problem is a lot of the Brown jerseys they ordered, she said, aren't going to arrive in time. James is covered with a custom jersey with "Momma Hollywood" on the back.
It's been a long wait for this moment, and Brown is thrilled it's over because he hates waiting.
He had to wait to play Pee Wee football because he was supposedly too small. He had to wait for his shot in Division I football. He had to wait till the 25th pick in the 2019 Draft because of an injured foot. He had to wait for months before he could even practice for the first time in the NFL.
On Sunday, Hollywood will finally take the stage.
"Most definitely, it's going to be worth the wait," Brown said.
"Broward County, they're supporting me and Lamar [Jackson] to the fullest. We might have more fans than the Dolphins out there."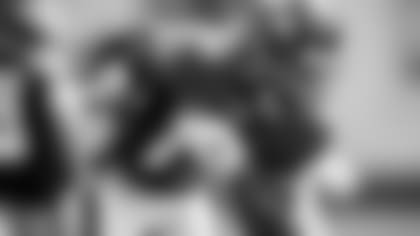 From the beginning, Brown was the little guy trying to make it in a big world.
It started with complications at birth. James had high blood pressure and kidney failure, which sent her into months of hospitalized bedrest.
"Worst pregnancy ever," James said. "The whole time, I couldn't drink anything. The only thing Marquise would allow me to eat was pizza from the mall. It had to be a specific pizza."
Brown was born four weeks early at just 5 pounds, 6 ounces – but he was healthy. That was a blessing, but the family wasn't rich with others.
James continued to have kidney failure, which eventually put her on dialysis and prevented her from working consistently. That made making ends meet, especially as a single parent, a monthly struggle. She cut hair on the side to make a little extra money and leaned on family for support.
But she did her best for Brown and her daughter, and part of that was being his biggest fan.
Brown took an interest in football when he was 7 years old. He was so small, however, that his coach – James' own cousin – wouldn't put him in the game. He thought Brown would get hurt. It wasn't until the team's quarterback got injured that he finally gave Brown the ball.
"He was like lightning," James said. "He's always had a little chip on his shoulder. When they said he couldn't, he would always say, 'Give it to me and let me show you.' He still says that."
Pop Warner football is a very big deal in South Florida, and an avenue many kids see to get out. Brown actually played against Jackson, who was from nearby Pompano Beach. Brown still remembers Jackson and his team winning by six points – though the game didn't finish, ironically, because of lightning.
Brown was so in love with football that he refused to take off a Dan Marino jersey his mother had bought for him when he was 2 years old. James would let him wear it underneath his other clothes when he went to school.
"It wasn't the best area, but my mom did everything she could for us, especially when it came to school," Brown said. "Any dream I had, she was behind me. That's been it for me – football and school – since I was 7 years old."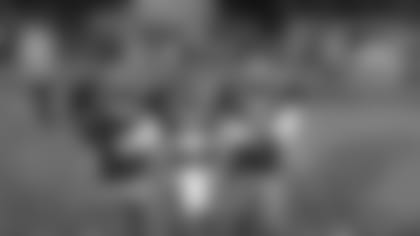 Brown was a monster on his high school team at Chaminade-Madonna, but he was still rail thin, standing in at 5-foot-7 and just 126 pounds.
Brown received interest from just one Division I school, Utah State, and he announced his commitment. But he took his ACT too late, so recruiters weren't sure if he'd be eligible and his offer vanished.
Brown set out to find another avenue. A friend was being recruited by College of the Canyons, a junior college in California. Only problem was he had to convince his mom to let him leave Florida for the first time to move all the way across the country with hardly any money.
Brown spent the next year out of football, working on his game and his mom. He told her he would only be in California for several months, that he would play so well that he would get a scholarship to a Division I school and come back after just a couple years. And when he came back, he'd be in the NFL and he'd have the keys to a new house and car waiting for her.
Pretty far-fetched for a skinny kid without a team. But on June 29, 2019, he made it happen.
"Every kid tells his mom that," James said. "But he didn't break his promise. He had no other dreams."
On the same day Brown's flight touched down in California, he applied for a job at Six Flags Magic Mountain in Santa Clarita – 33 miles away from the famous "Hollywood" sign in the hills of Los Angeles.
Brown was an operator for a rollercoaster called "Full Throttle," which featured the world's tallest vertical loop when it opened and reaches 70 miles per hour. Pretty appropriate.
He would be the person to make sure everybody's seat belt was fastened correctly or the person on the microphone who read the script and pushed the "go" button. He preferred pushing the button because he didn't have to talk as much. One day, a Utah State football fan, embarrassingly, recognized him as the recruit who didn't pan out.
By using Facebook, Brown found a woman with a very small room for rent near campus, just big enough to fit an air mattress and TV (on the ground). He didn't come from much, so he figured he didn't need much.
He walked practically everywhere – from campus to Six Flags, then back to football practice and home. The trip took over an hour if he missed the bus ride portion. His mom sent him $20 a week for food, but Uber rides were too expensive.
Brown would walk down the hill to the Dollar Store each week and stock up on that week's groceries: cups of cereal, instant noodles and hot dogs. It wasn't exactly the diet of a top-flight athlete, and he weighed only about 140 pounds.
"I knew as far as recruiting wise, I needed to get bigger," Brown said. "But on the field, it never affected me. I was still doing what I do eating whatever I wanted."
This lasted for about seven months until one of Brown's teammates and fellow wide receiver, Ethan Lazarek, saw how he was living and convinced his parents to let Brown move in with them.
Brown was the best player on the field in every game of his one season at College of the Canyons. Brown's college coach, Ted Iacenda, practically begged FBS coaches to come see him, but it wasn't until he ran the 40-yard dash at a workout that he finally got their attention. Oklahoma, USC, West Virginia and others came running with full scholarships, and the Sooners won.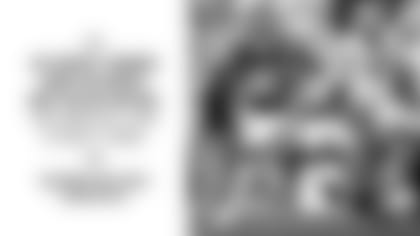 Orlando Brown Jr. and Mark Andrews remember Oklahoma's coaches raving about this new, fast wide receiver recruit they had snagged from a JUCO school. When they saw Brown for the first time, however, they were a bit shocked.
"The first impression was, 'Wow, he's pretty small,'" Andrews said. "You don't know who this guy is, if he's going to be any good, or if he can even take a hit."
Orlando Brown is one of the biggest humans you'll ever see at 6-foot-8, 355 pounds. Marquise Brown is nearly a foot shorter and was less than half his weight.
Marquise said he's seen those looks of surprise at every stop of his college career. He saw it when he arrived in Baltimore too.
"It's not really my height. It's my stature," Brown said. "But once I get on the field, they see I'm really more physical than I look. It's the same when I got here. I just need to show people."
It took Brown a little time to get up to speed at Oklahoma. Oklahoma also had to get used to his speed. Orlando and Andrews said it took a little bit of time for quarterback Baker Mayfield to adjust to throwing to someone that fast.
Brown's coming out party was in a shootout against Oklahoma State in 2017. He caught nine passes for 265 yards, including touchdowns of 84 and 77 yards. It's when he got his nickname from Fox Sports announcer Gus Johnson, who shrieked, "Hollywood!" as he left a defender in the dust.
Brown was getting stronger and faster. He went from 140 pounds to 170 by the time he left college.
"Honestly, I think that [dude] just keeps getting faster. He's extremely fast," Orlando said. "Yeah, he's a small guy, but he plays big. He gets you off the field in two or three plays. So I've got nothing but love for him."
"Growing up, you usually get breakfast, lunch, dinner. I wasn't eating like that," Brown said. "Once I got to Oklahoma, I was eating three times a day. It was the first time I thought about nutrition. That was just my natural size and strength coming on me."
Last season at Oklahoma, playing with another eventual No. 1-overall NFL draft pick in quarterback Kyler Murray, Brown topped 130 receiving yards in half of his games and finished with 75 catches for 1,318 yards and 10 touchdowns. He was college football's most electric player.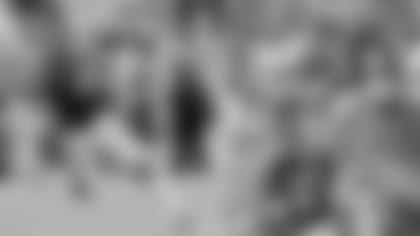 That is until he injured his foot in the Big 12 Championship Game against Texas. He needed Lisfranc foot surgery, couldn't show off his speed in any of the pre-draft preparation and wouldn't get back on the field until training camp.
The Ravens still drafted Brown with the 25th-overall pick, despite seeing former first-round wide receiver Breshad Perriman's career derailed by a rookie season knee injury, and despite watching first-round tight end Hayden Hurst have a tough rookie year after a foot injury setback.
Baltimore was willing to wait for Brown to return, confident in the player he would be once healthy. When he stepped onto the field for practice, he wasn't 100 percent, but he still blew teammates away with his speed.
"He's a freak," wide receiver Chris Moore said. "He has all the tools to be one of the top receivers in this game."
When General Manager Eric DeCosta called Brown to tell him he was going to be a Raven, he reminded him of the significance of this pick. The Ravens have, for the most part, struck out when drafting wide receivers over the past couple decades. Just a few months into his new role, DeCosta took a gutsy swing on Brown.
"You're my first pick as a GM, so you and I are going to be joined at the hip," DeCosta told Brown. "We're in this together."
Brown's first purchase when he arrived in Baltimore was a set of weights for his basement.
"Furniture … I'm not trying to sit down anyway," he said.
Don't mistake Brown's slender frame with a lack of strength. Just look at his cousin – Oakland Raiders wide receiver Antonio Brown. Brown stands in at 5-foot-10, 185 pounds, but nobody talks about him having a size problem because he "plays big."
Marquise and Antonio weren't all that close growing up. Marquise and his mom didn't really socialize like that, he said. But when Antonio saw him playing at Oklahoma, the former Steelers star reached out.
"He just wanted to make sure I did everything I could to maximize myself," Marquise said. "The first thing he told me was, 'You remind me of myself when I was this age, and I went sixth round. You could be a first-round pick.'"
When Marquise went back to Florida during a break, Antonio invited him to come over to his Florida mansion. They worked out together, then did so again the next day, and the next day, and the next day.
"Next thing you know, I was there the whole summer. Then I went to training camp with him," Marquise said. "He was showing me what his mentality was, how he practices and how he trains."
Antonio also taught Marquise some lessons about route-running. Antonio doesn't have blazing speed, but part of what separates him is his route-running and endurance. He just never stops breaking cornerbacks down.
"Marquise has been taught, having worked out with Antonio," Ravens Wide Receivers Coach David Culley said. "He's not just a speed guy. He knows how to run routes, he has a feel for coverage, a feel for how to set up guys. Especially being the size he is, you have to know how to do those things because you're not as big and physical as other guys.
"And he doesn't play small. He doesn't play like he's 5-foot-9, 160 pounds. He plays like he's 6-2, 200 pounds."
While he couldn't suit up for any of Ravens rookie minicamp, organized team activities or minicamp, Brown worked diligently behind the scenes. He stood on the sideline during practice watching the different coverages and taking mental reps. More of his work was on the physical recovery. When other players left to go home for breaks, Brown remained at the Under Armour Performance Center.
It's not an easy injury to come back from. At certain points, Brown wanted to rush it, and at other times it left him worried. When he first started running, Brown told Jackson, "Bro, I don't feel right." He and Jackson have grown close quickly, in part because of their shared South Florida upbringings. Jackson, who was getting rides with Brown home from practice, told the rookie to be patient.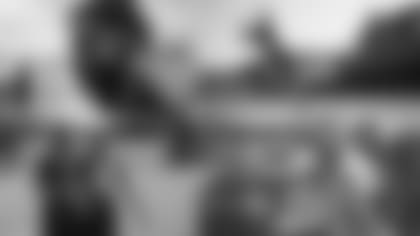 "It's been tough," Brown said. "But, at the same time, it's going to heal with time. Each week it feels much better. I keep taking the positives."
Brown's speed has gradually returned. He only played wide receiver in one preseason game, and he didn't have any explosive big plays, but he looked good in limited reps.
Now the training wheels are off. Early on, Brown will still be used selectively to do what he does best in the Ravens' offense, Head Coach John Harbaugh said, but he's still a threat to score from anywhere on the field at any time.
Brown doesn't expect to have any pre-game jitters in Miami. He's gotten all of those out of his system over the years, he said. But the game will have extra significance beyond his NFL debut.
Hard Rock Stadium was where his college career ended with a fizzle. Brown fractured a bone in his foot in the Big 12 Championship game. Just 28 days later, Brown tried to grit it out in the college football playoff semifinals against Alabama, but he was a shell of himself and shut down at halftime with zero catches.
He had a lot of folks in the stands that day too, eager to see him play in-person for the first time in years. Now they're coming back, this time in hopes of seeing "Hollywood" put on a show.
"A lot of my friends and family were there and they saw the pain I was in," Brown said. "To be back for my first NFL game, I'm going to try to make up for it."