PLEASE NOTE:The opinions, analysis and/or speculation expressed on BaltimoreRavens.com represent those of individual authors, and unless quoted or clearly labeled as such, do not represent the opinions or policies of the Baltimore Ravens' organization, front office staff, coaches and executives. Authors' views are formulated independently from any inside knowledge and/or conversations with Ravens officials, including the coaches and scouts, unless otherwise noted.
It doesn't bother him much anymore. It only did for about two or three years.
But Ravens defensive tackle **Haloti Ngata** still remembers what people said about him when he entered the 2006 NFL Draft.
They called him lazy, said he took plays off and wasn't a pass rusher.
Those labels may have been the reason why the Buffalo Bills didn't select Ngata with the No. 8 pick in the draft, allowing Baltimore to trade up and snatch him off the board at No. 12.
Ngata interviewed with the Bills and flew to their headquarters for the visit. He says he got assurance that he was going to be their guy, but Buffalo went with Ohio State safety Donte Whitner instead.
"They just skipped over me I guess," Ngata said.
Ngata wanted to show the Bills what they missed out on when he faced them his rookie season. But that won't be on his mind come Sunday when the Bills step into M&T Bank Stadium.
Through the past four seasons and six games, Ngata has not only proven his critics wrong, but he's moved on to loftier goals.
And in the process he's proven what makes him such a special player – that in addition to his physical gifts, he desires to be the best. He's constantly working to improve his game, continually moving towards becoming elite.
"People know I'm a pretty good player, a run-stuffer," Ngata said. "I want to be the best player on my unit, the best player on my defense, the best player on my team and eventually the best in the league. It just helps me push myself to get better and better every year."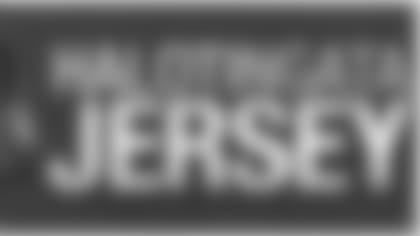 ](http://baltimoreravensstore.com/Jerseys/) [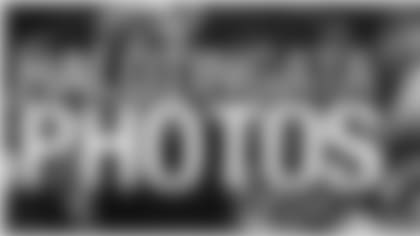 ](http://www.replayphotos.com/baltimoreravensphotostore/shawn-hubbard-print/-_255078.cfm)
Last year, Ngata, 26, moved into one of the best in the league at his position, as he was voted to his first Pro Bowl. This season, he's rounding into a potential Defensive MVP candidate, as stated by Sports Illustrated scribe Peter King.
"He's starting to have the kind of regular weekly impact the truly great ones have," King wrote. "His ability to be an athlete on one play and a brick wall on the next is very hard to find in the NFL."
Ngata has spent his young career debunking one criticism after another.  This year, Ngata has cast off his final criticism – that he couldn't get to the quarterback.
Ngata has a career-high four sacks in just six games, tops on the Ravens defense. He tied and bested his career-high sack total from 2007 last weekend against the New England Patriots, dropping Tom Brady twice, including once at the end of regulation to ensure overtime.
It hasn't come at the expense of stuffing the run either. Ngata ranks third on the Ravens with 36 tackles.
"He's evolved into a dominant veteran player," Defensive Line Coach **Clarence Brooks** said. "He's good enough to do a lot of things in this league."
Ngata became an immediate starter when he came to Baltimore as a rookie. But even he admits he wasn't sure if he was going to be able to hang in the NFL.
"It's just too hard, offensive linemen are too good out here," Ngata remembers thinking.
His first task was to do what he knew he could – to hustle on every play. Ngata said he was "fired up" about the perception that he was, "a guy that plays lazy."
He figured out that if he never quit on a play, other defenders would slow up a runner just enough for him to catch up. So Ngata made sure that he was always running to the ball and occasionally chased running backs down from behind, something he still does to this day.
After that, Ngata started to hone his skills as a block-eating, run-stuffing monster inside. That didn't come quite as easily.
As Brooks said, like many young defensive linemen, Ngata didn't know how to use his size.
Ngata grew up playing ball with three brothers and a gaggle of cousins. His brothers were all running backs or linebackers. Ngata, who now stands at 6-foot-4 inches and 345 pound of pure muscle, was the biggest of the family.
"I always saw myself as a smaller person because I was always around smaller people," Ngata said. "I always played like I was small. Once I figured out I was big, I used that more often."
Ngata's blend of size and athleticism naturally made him a specimen even in the NFL. Once he started to put it to good use, the game started to make more sense.
Ngata said it took him about three or four years.
"The game slows down for you and you see certain things and you kind of get a feel for what guys are trying to do to you," he said.
Ngata entered this offseason with a mindset that he wanted to go from great to elite. In order to do that, he had to add pass-rushing to his resume.
So Ngata honed in on improving his technique. That meant plenty of practice time, focused with Brooks and new Outside Linebackers Coach **Ted Monachino**, who excels at teaching the pass rush.
Ngata also took up studying game tape of pass-rushing defensive tackles with bodies like his. Brooks said Ngata would talk about the Browns' Shaun Rodgers and he also watched the Redskins' Albert Haynesworth and Jets' Kris Jenkins.
"He goes out there every day and practices like a monster," Brooks said. "You talk about a guy that prepares in the classroom and then outside on the practice field, a guy that's committed. It's no surprise he's doing so well."
The Ravens have moved Ngata around the defensive line some this season, a tribute to his flexibility. He has played defensive end, nose tackle and some traditional three-technique in 3-4 defense.
Most of the time, Ngata still draws a double-team wherever he lines up. He still takes it as a compliment, still takes pride in his job of eating blockers so that linebackers such as Ray Lewis can make plays behind him.
But Ngata's also constantly waiting for that second blocker to drop off so that he can take advantage of that edge and bust through the line to get to the quarterback. He's mentally feeding off his newfound ability to do that more consistently.
"I'll just put in my mind that, 'If this guy blocks me, then I've definitely lost this battle,'" Ngata said. "So, I definitely look at it as I can't get blocked – or be unblockable. … I think it definitely helps our team when I can be that dominant force."
So what's next for Ngata? After all, he's got 10 more regular season games to work on something else.
"I feel like I've still got things to improve on," Ngata said before breaking into a commonly-seen smile. "Hopefully I can keep improving on what's wrong with me."