Come one, come all to tonight's (Monday, Aug 1) open training camp practice at M&T Bank Stadium.
Head Coach John Harbaugh will be looking for you.
"We're really looking forward to [it]," Harbaugh said Sunday. "And we really want to invite everyone out."
It will be a family-fun event that is free and open to everyone. There's no ticket needed. Gates open at 5:30 p.m. and practice will begin at 7 p.m. Stadium Lots A, B, C, G, H, N and O open at 4:30 p.m. and are available for cold tailgating. The parking fee is $10.
Players will sign autographs for kids after practice and there will be entertainment from the Baltimore Marching Ravens, cheerleaders, Poe and live mascots Rise and Conquer.
There will also be a POE-kémon challenge in which fans with the Pokémon GO app can hunt for Pokémon throughout the main concourse. Fans are challenged to find Poe and post a photo to social media. Fans who tag the @Ravens account using the hashtag #RavensPOEkemon will be entered to win prizes.
The team store and concession stands will be open.
Though the practice is open to all fans, approximately 3,500 special seats will be reserved for active service members and veterans as part of Military Appreciation Day.
"Let's bring everybody out – everybody united in terms of being a Ravens fan from every part of our region here and every neighborhood," Harbaugh said. "Let's come all out and have fun, laugh and eat some hot dogs and drink some Cokes."
Tonight will also give a first look at the team's new natural grass field installed this offseason. After some heavy rains, the turf will be put to the test, and surely get reviews from the players.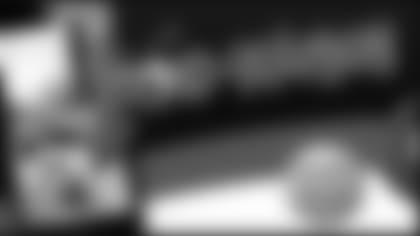 ](http://www.baltimoreravens.com/news/article-1/Ravens-to-Host-POE-kemon-Challenge-at-Stadium-Practices-August-1-and-August-6/7a66aab2-f50d-4fb2-a833-0f199fc715a0)
"I can't wait to get on the grass. I can't wait to see it," Harbaugh said. "I'll be looking for crabgrass."
The practice will be the players' third straight in pads, and it will have the most game-like atmosphere yet. It's a chance for the rookies and newcomers to get their first taste of what it's like playing in their new home.
It won't be former Pittsburgh Steeler Mike Wallace's first trip into M&T Bank Stadium, but it will be his first time feeling a warm welcome.
"I always hated that stadium, but I have to switch my mindset and love it now," Wallace said with a laugh. "It was always a tough place to play. I'm on this side now, so I'm excited about it."