When Ravens rookie Lardarius Webb![](/team/roster/lardarius-webb/198340ed-25e5-4117-8d71-5fc28be24b71/ "Lardarius Webb") finally got to the end zone after his 95-yard return of the second-half kickoff in Baltimore's 30-7 win over the Denver Broncos, he almost didn't know how to react.
Sure, he'd scored multiple touchdowns while he was a star defensive back (and part-time quarterback for one game) at Nicholls State, but Sunday was much different.
"I can't explain it," Webb said on Monday. "The NFL. National television. 70,000 people. The feeling is priceless."
As Webb gains more time with the regular defense – he totaled three tackles from scrimmage – he solidified his hold on the Ravens' kickoff return position.
"I guess the coaches' confidence level is going up week by week," said Webb. "I enjoyed the time I was in, but next week, I have to keep getting better. It's about taking advantage of the reps I was given. I'm not where I want to be at, so I'm going to go back to work on everything – defense, special teams, returning. I'm not happy with that one return. We're going to need more big plays to happen."
Webb's huge play to open the second half was just one of many examples of a complete performance by the Ravens' special teams.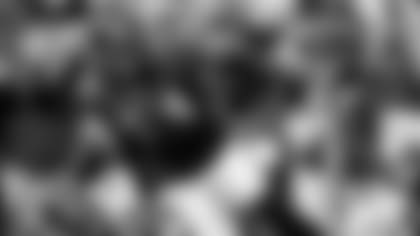 Baltimore held dangerous returner Eddie Royal to a paltry 2.5-yard average on two punt returns and 18.7 yards on six kickoffs.
**Chris Carr** showed a spark with a 14-yard return on one punt, which followed a 12-yarder that was negated by penalty.
And, kicker **Steve Hauschka** recovered from a potentially game-winning missed field goal in Week 6 against the Minnesota Vikings to convert all three of his attempts.
"I thought the coverage was really good," said head coach **John Harbaugh**. "We've been pretty good coverage-wise throughout the year, but we've had a couple… In different games, maybe there have been three or four returns that have hurt us that have gotten out to the 50 or whatever, and our guys have pretty much put a stop to that the last couple of weeks."
True, the Ravens have given up a few big returns on the year. San Diego's Darren Sproles broke free for a 53-yard kickoff return in Week 2, Andre Caldwell of Cincinnati logged a 33-yard return, and both Josh Cribbs of Cleveland and the Vikings' Percy Harvin have taken kickoffs 32 yards.
The Ravens got special teams production out of several players, which has been a challenge with the loss of three-time Pro Bowl special teamer Brendon Ayanbadejo, whose season was ended by a torn quadriceps tendon on Oct. 6.
Linebacker **Prescott Burgess** led the way with three special teams tackles, while five other Ravens notched a stop.
"We said as a unit that we had to step our game up, especially after losing 'B.A,'" Webb said. "We had to see who was going to step up and be a leader. Lately, there have been a lot of guys that have taken his spot, like Prescott, Jameel, Edgar. A lot of guys have stepped up. Everybody is running 4.3s down there on kickoff. That shows the effort everybody gave. Once you give 100 percent effort, good things will happen."
As far Carr is concerned, Harbaugh continued to support the fifth-year veteran that has been a cause for consternation among some Ravens fans.
"He's a quality corner, he's a special teams player, he had a tackle on kickoff coverage," Harbaugh noted. "I thought he got north and south in the return game with the punt returns, made a bunch of tough catches on Mitch Berger punts that were hanging up there short and came up and grabbed them under pressure, fair caught them. Those fair catches are a big plus sometimes, because those are short punts. He's played well."
Perhaps the most relieving aspect of Baltimore's special teams was Hauschka's rebound. He connected from 43, 35 and 31 yards, further erasing the memory of his 44-yarder that sailed to the left in Minnesota as time expired.
According to Harbaugh, the Ravens had worked extensively on similar kicks in practice.
"You know, the Lord works in mystery ways, and He put Steve right back in that same spot, and we had put him on that same spot probably 10 times in practice in the last two weeks, and he nailed it," said the coach. "That's how you grow; you work your way through adversity, and he's a better kicker now than he was, obviously, on Saturday."
In the end, it was a team effort for the Ravens. Their offense hit the 30-point mark for the fifth time this season, and their defense allowed only 200 yards of total offense.
But for a special teams unit that still hadn't had a breakout showing, Sunday offered just about all the Ravens could want.
"Special teams were off the charts," said Harbaugh. "Congratulations to those guys our there. We said in the second half we wanted to come out and start fast. We wanted to take the ball down the field and score. We just didn't necessarily know it was going to be on the kickoff return, and that's a credit to those guys. It was really a three-phase victory from beginning to end, and I'm really proud of everybody that was a part of this."