It's time to move into 2016.
But before we completely turn the page on the year that was, let's review some of the content that was the most popular material with our readers over the last 12 months. 
Here is a look back at our most popular posts on social media, along with the most viewed article and video from our website/app:
The announcement of the NFL schedule every spring has become somewhat of a national holiday in the sports world. Fans are always eager to see when their teams will play and what games will take place in front of a national audience on primetime. The article about the Ravens schedule is always one of the most-read stories of the year, and 2015 was no different.
*Most Viewed Video: "Ravens Locker Room Celebrates Wild-Card Win" *
The victory over the Pittsburgh Steelers from the wild-card round of last season's playoffs was certainly a high note the last 12 months. Head Coach John Harbaugh and quarterback Joe Flacco kept intact their streak of winning at least one game every time they make the playoffs.
The locker room was clearly an enjoyable atmosphere after the game, and the highlight of Harbaugh's speech was when he called out Terrell Suggs for the memorable interception he made with his knees.
Final score from the wild-card victory over the Steelers. This 30-17 victory over the Steelers at Heinz Field was a highlight of the year, and Ravens fans were certainly glad to share this news.
Most Liked Instagram Post
After beating the Steelers in the playoffs, the Ravens' next trip to Pittsburgh was almost as enjoyable. The Ravens went into the Week 4 matchup looking for their first win of the season, and they managed to pull an overtime upset over their rival. The Ravens won the game 23-20 when kicker Justin Tucker drilled a 52-yard game winner in walk-off fashion.
Our Instagram post of Tucker celebrating with Ravens fans as he walked off the field was the most liked post of 2015.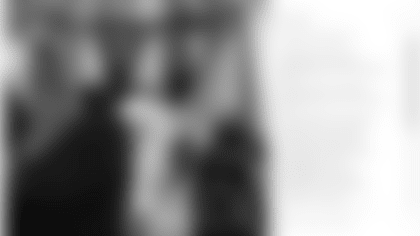 Fans really enjoy beating the Pittsburgh Steelers.
Our Facebook post after Tucker's game-winning field goal was also the top item of that platform, getting liked more than 76,000 times.