The Ravens must be gluttons for punishment.
Why else would a team as battered and beaten as they are actually want to see the Pittsburgh Steelers in this Sunday's AFC Championship?
After all, the Steelers are one of the most physical teams in the league and have a ferocious defense that is the NFL's best. Pittsburgh even won the previous two meetings between these clubs.
Consider Round III of this heavyweight fight a shot at redemption, no matter what condition the Ravens are in.
They welcome the challenge.
"It's going to be exciting," said linebacker **Bart Scott**. "But if you wanted to go to the Super Bowl, who else would you rather it be but the Pittsburgh Steelers? It's an opportunity for one of our organizations to really build up the level of hatred for the next organization.
"Somebody's going to be happy, somebody's going to be hurt. What other team would you rather do it to?"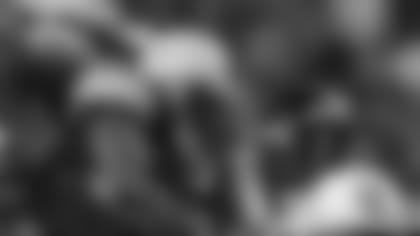 Each of the Ravens' losses to Pittsburgh have been bitter.
In Week 4, the Ravens traveled to Heinz Field for Monday Night Football, where the Steelers needed a 46-yard field goal from Jeff Reed in overtime to secure the victory.
Later in the year, Baltimore led 9-3 in the fourth quarter before Ben Roethlisberger led two late scoring drives, the final one culminating in a controversial touchdown pass to Santonio Holmes with less than a minute left.
"You really have that one day to look back on it, and it hurt, especially to a division team like Pittsburgh," safety **Jim Leonhard** stated. "You never want to lose games like that, but sometimes I think you have to have those losses in order to grow.
"We've learned from those games, as well as the other games we lost this year."
There is a history of bad blood and big hits in this AFC North rivalry, which only intensified in 2008.
Outside linebacker Terrell Suggs![](/team/roster/terrell-suggs/ad26be43-1380-45f1-b047-a91e850d9761/ "Terrell Suggs") talked about keying on rookie running back Rashard Mendenhall and wideout Hines Ward, and later backed off using the word "bounty" on a radio interview.
Ward, who proclaimed himself the "most hated man in Baltimore," has de-cleated Scott and safety Ed Reed![](/team/roster/ed-reed/89ece203-7de4-4b40-9651-f16f4c3b7699/ "Ed Reed") in the past with his trademark devastating downfield blocks.
Scott earned the sack of 2007 when he laid Roethlisberger horizontal at M&T Bank Stadium.
Inside linebacker Ray Lewis![](/team/roster/ray-lewis/1c6d5ed3-fe49-4a89-a6b5-9e358e906ae7/ "Ray Lewis") even ended Mendenhall's season when he broke the rookie's shoulder on a routine run up the middle.
"It's two teams that try to impose their will on each other," Scott said. "Whenever you have two teams that are evenly matched, it always, both sides are going to pay the price on the body. And that's how we choose to play football. Those styles make fights, and we have two fighters.
"Nobody's running, ducking or hiding from each other. We're going to stand in the middle of the ring and say, 'Here I am.' We'll see who comes out on top."
The Ravens have done a stellar job of keeping their emotions under control this year, as shown by the miniscule amount of personal foul penalties called against them.
In a heated game with Super Bowl stakes, such composure will be critical.
"We're not going to keep our emotions in check, but our emotions are going to be focused, and they're going to be directed," said head coach **John Harbaugh**. "They're going to be directed at what needs to be done to win a football game.
"Our guys are smart. They're disciplined. They understand what it takes to win a football game, and I'm sure they'll do that again on Sunday."
On their road to the conference title, the Ravens have beaten the Miami Dolphins for a second time this year and avenged an earlier loss to the Tennessee Titans.
But with their 28th contest against Pittsburgh looming, the Ravens are happy to draw the most familiar opponent in franchise history.
"There's not really any other way that we would want it, going through Pittsburgh, a division team," Leonhard explained. "They obviously got us twice earlier this year, and we feel like to get to the Super Bowl it should've happened this way. We should have to beat Pittsburgh."