Lardarius Webb likes comic characters like Batman, Iron Man and Spider Man.
The fact that he has a last name like "Webb," the nickname of "Webby," and plays the role of a pass-intercepting cornerback makes the Spider Man connection just too easy.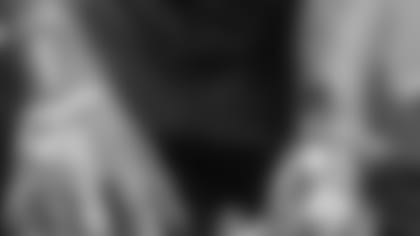 So when Webby saw that Under Armour launched its series of Alter Ego gloves earlier this month (insert shameless link to buy), Webb knew he had to have a pair.
Webb went out to an Under Armour store and scooped up a pair of Spider-Man Highlight Gloves, then wore them to practice Sunday at Stevenson University. He tweeted a picture of himself wearing them while flashing Spider Man's web-shooting motion.
And to borrow a phrase from Peter Parker, gee-whiz they're awesome.
Only problem is, Webb can't wear his spiffy new gloves in games. According to NFL policy, as Webb explained to me, the gloves have to be team colors – so either black or purple. The only deviation is the pink gloves during Breast Cancer Awareness month.
Webb did say he would look for black Spider Man gloves instead of the red, white and blue, but I have a feeling those might not come out for a long while. Sigh.