The Ravens dropped their fourth-straight game of the season by losing to the New York Jets 24-16 Sunday.
As the Ravens go into the bye week, Head Coach John Harbaugh and his staff will work to solve the problems that have plagued them during this current skid.
Before moving ahead, let's first take a look back at some plays you may have missed. (All of these plays were viewed using NFL Game Pass, which is available for fans to purchase.)
J. Smith Shows Off Press Coverage Ability
Ravens cornerback Jimmy Smith is known as a physical player who can win battles by locking up wide receivers at the line. The 6-foot-2, 210-pound defender has the perfect body type to play press coverage, and he did that for much of the day against Pro Bowl receiver Brandon Marshall. The Ravens had Smith shadow Marshall for most of the game, which is somewhat rare for Baltimore's defense. The Ravens prefer to keep Smith on one side of the field, but they switched up that routine Sunday because Marshall (6-4, 230) had a distinct size advantage over other starting cornerback Tavon Young (5-9, 177). Smith worked to disrupt Marshall at the line, and the strategy was highly effective. Marshall finished the day with three catches for 39 yards, and none of those receptions came with Smith in coverage. The images and video below show how Smith worked to jam Marshall at the line.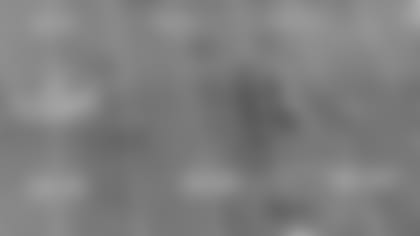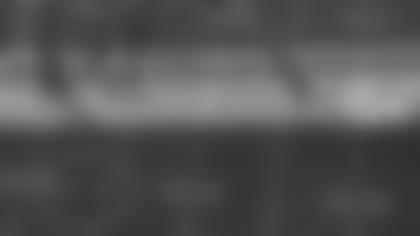 A miscue that Smith did have was getting called for illegal hands to the face while he was trying jam Marshall on one play. It's hard to tell whether Smith actually made any contact with Marshall's facemask, but it's also worth noting that the official who threw the flag was standing about 25 yards away.
Breakdown Of Blocked Field Goal
The Ravens have a knack for blocking field goals, and defensive tackle Brandon Williams is the latest to get his hands on a football. Williams blocked a field goal in the fourth quarter Sunday when he and defensive end Lawrence Guy basically ran over an offensive lineman to get into the backfield. Williams said that Guy actually moved into that spot based on what he saw pre-snap. It was a great play by Guy to get into that position because it left a blocker in a two-on-one situation trying to stop all 645 pounds of Williams and Guy coming right at him. Good luck.
Perriman, Flacco Need To Get On Same Page
Wide receiver Breshad Perriman has struggled to make much of an impact playing in his first seven NFL games, and it's clear that he is still working to get on the same page with quarterback Joe Flacco. On this pass to Perriman in the fourth quarter (Perriman is matched up against cornerback Darrelle Revis at the top of the screen), Flacco expected his receiver to keep running up the field in single coverage, but Perriman broke off the route underneath. It's unclear where the breakdown happened here, but this play illustrates the point that the young receiver is still trying to get in sync with his quarterback.